Communication Workers Union rebuffs improved offer of a £1,500 flat rise for 58,000 employees.
Union states it will take BT's management "to a place they've never been before" as it prepares for a statutory industrial action ballot.
BT believes its rates "compare well" against competitors.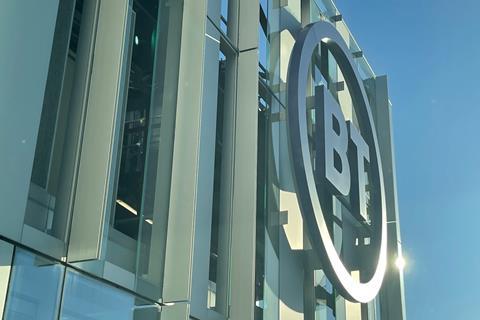 The Communication Workers Union (CWU) said it has "no choice" but to prepare a statutory industrial action ballot after failing to resolve its salary spat with BT.
Despite being presented with BT's largest pay rise in two decades, the CWU vehemently rejected an improved £1,500 flat increase from the Group following a second round of negotiations, having rebuffed an "insulting" £1,200 offer in late-March.
The increase came into effect on 1 April 2022 and applies to frontline employees such as engineers, contact centre staff, and retail workers. It affects approximately 58,000 of BT Group's 93,000 employees in the UK across BT, EE, Plusnet, and Openreach.
"If BT think they can get away with implementing this pay deal without agreement then they are so wrong. We'll win this strike ballot and take their management to a place they've never been before."

Dave Ward, CWU General Secretary.
The union believes a 10% pay rise is in order. In late-March, Andy Kerr, Deputy General Secretary, Telecoms & Financial Services for the CWU, said a 10% increase would represent "just a fraction of BT's profits… they can clearly afford it".
BT Group financials, Q3/9M FY21–22
FY20–21
FY21–22
Change

Note: * Adjusted, before 'specific items'.

Sources: BT Group; BTwatch.

Q3

9M

Q3

9M

Q3

9M

Revenue*

£5,477m

£16,084m

£5,369m

£15,677m

-2.0%

-2.5%

EBITDA*

£1,882m

£5,603m

£1,960m

£5,708m

4.1%

1.9%
Official figures show that inflation reached 6.2% in February, and an Office of Budget Responsibility forecast indicates it will rise as high as 8.7% in October.
The case for the defence
In a press release, BT Group Chief Executive Philip Jansen acknowledged the rising cost of living, stating that the pay increase is "ensuring that our lower paid workers will benefit most and as soon as possible".
"I'm pleased that we've been able to make this pay award to thank our colleagues and recognise their hard work," he said.
Unsurprisingly, BT pointed to the impact of the global pandemic, saying it had "exacerbated a trend of year-on-year revenue declines over the last five years".
Jansen was also keen to highlight that the operator did not participate in the government's furlough scheme. Instead, it offered a 1.5% pay increase at the height of the 2020 lockdown.
In 2021, BT paid frontline workers a £1,000 cash payment and £500 worth of shares. Combined, the Group said this was equivalent to a 5% increase to the average salary.
It did not directly address the CWU ballot decision and declined to comment further when approached by TelcoTitans.
Running the numbers
BT further argued that its current pay rates "compare well" against competitors, with the £1,500 increase representing an 8% rise "for some colleagues". It noted that even its highest-paid frontline workers will see their salary upped by more than 3%, which is "still above the UK average".
Research would appear to back up BT's claims. The Winter 2021–2022 edition of the Chartered Institute of Personnel and Development's (CIPD) Labour Market Outlook found that employers expect median basic pay awards to be 3% in 2022. Various other research projects delivered similar figures.
It's worth noting, however, that any employee granted an 8% increase would previously have earned less than £19,500 per year. Meanwhile, the highest-paid would have made just under £50,000.
Frontline staff salary increases
2021–2022 salary
Increase as of 1 April 2022
Source: TelcoTitans.

£25,000

6%

£30,000

5%

£35,000

4.3%

£40,000

3.7%

£45,000-£49,000

3.1%-3.3%
The flat pay rise will cost BT in the region of £87m.
Round one
Upon rejecting the initial £1,200 offer, Kerr stated in a blog post that the offer on the table would represent a "relative pay cut" due to the rate of inflation.
A BT spokesman told The Register the first offer represented the largest aggregate pay increase for 14 years.
"Many of you [have put] your lives on the line during the pandemic and significantly contribute to BT's profits," read the blog post, highlighting the lack of consolidated pay rise in 2021 in tandem with a 1.5% increase in 2020, which was only accepted due to the "unpredictable economic situation" at the time.
Kerr said BT has a "clear choice" between prioritising shareholders or workers, adding that it is time the operator listens to its workforce "and realises you are their greatest asset".
Peace broken
The fresh controversy emerged after BT soothed relations with the disgruntled group in August last year (BTwatch, #327).
The CWU, which is BT's largest union, threatened to strike before the telco made assurances that its restructure would not result in compulsory redundancies.
The commitment was one aspect of a three-pronged "settlement" with the CWU — the culmination of two months of "intensive negotiations" instigated in mid-May 2021. The CWU was adamant that a ballot on industrial action, involving 45,000 of its members across BT, EE, and Openreach, would have been taken had the dispute not been resolved (BTwatch, #322 and #325).
The second commitment was that BT would provide a market-linked pay increase to staff in April 2022. At the time, the agreement was that the level of the increase will be determined by several factors, including business performance, economic outlook, and rate of inflation — a commitment that the CWU believes BT to have now violated.
The third and final commitment was to only shutter office space in locations where staff can feasibly re-locate, and provide a longer notice period after signalling intent to do so, over the next twelve months (from August 2021.)