CWU leaders angrily cite food donations for EE call centre staff as an example of employees struggling to make ends meet.
BT denies 'foodbank' claim, asserting it is a food exchange point set up for the convenience of workers.
Union highlights stark contrast between staff pay and BT CEO's £3.5m remuneration package.
Increased tension between CWU and management comes in the week that national ballot on strike action will be completed.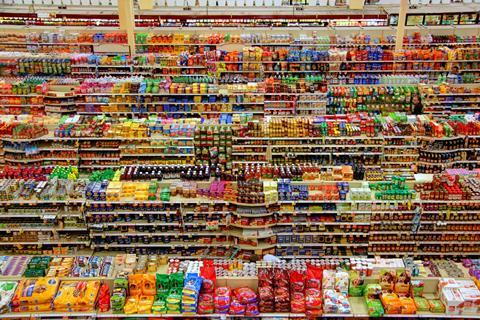 Leaders at the Communication Workers Union angrily pounced on reports of a 'foodbank' to help out EE call centre staff based at North Tyneside's Cobalt Business Park.
Called the "Tyneside CommunitEE pantry", The Big Issue, citing unnamed sources, said it was created for "those last few days before pay day and you need something for tea". A photo of the Tyneside CommunitEE Pantry showed it offering baby food, cereal, pasta, and sauce.
Speaking at a cost-of-living rally held in London last week, Andy Kerr, Deputy General Secretary at CWU, vented fury at BT management. "How can it be right when BT, a blue chip company in this country, has foodbanks in their call centres?" he reportedly asked. "This is not foodbanks to actually give out to the community; this is food banks for their own workers. It's an absolute disgrace."
BT sought to bring down the temperature of the call centre rumpus, insisting that the Tyneside CommunitEE pantry was not a foodbank at all, but rather a way to help staff who have no time to go to the shop or canteen. "Colleagues then replace the items for others to use, and this shouldn't be confused with a foodbank", said a BT spokesperson.
"Enough is enough"
CWU animosity against BT management appears to be going into overdrive as 40,000 members who work for BT, EE, and Openreach finish voting this week on whether to start industrial action.
In a CWU press release posted last Friday, the union highlighted what it saw as "BT Group's double standards on executive versus staff pay".
BT CEO Philip Jansen's £3.5m (€4.1m) remuneration package was flagged as being "no less than 86 times average pay levels in BT, Openreach, and EE — and an eye-watering 97 times that of the company's lowest paid workers".
CWU also gleefully referred to BT's 'town hall' meeting last week, covered by Bloomberg, in which Jansen was reportedly pilloried by "incensed staff after he told them the telecom giant can't afford to pay them more because of soaring costs and low growth".
"With shareholders poised for a £761m dividend payout bonanza, BT Group's Chief Financial Officer [Simon Lowth] is also in line for a 25% increase this year", added CWU. "This is more than five times the below-inflation percentage rise imposed on most CWU represented grades".
Reflecting on soaring inflation (9.1%) and low wage rises compared to generous compensation packages for "fat cats", CWU General Secretary Dave Ward — in a clear appeal to BT workers for strike action — said "enough's enough".
If a strike by BT frontline workers does go ahead, "clear disruption" to services is expected, according to some reports. Delays in installing phone lines or repairing faulty services are likely, along with limited customer support. Remote workers, relying on internet access, may also be affected.
Despite being presented as BT's largest pay rise in two decades, the CWU vehemently rejected an improved £1,500 flat increase from BT Group in April following a second round of negotiations, having rebuffed an "insulting" £1,200 offer in late-March. "If BT think they can get away with implementing this pay deal without agreement, then they are so wrong", Ward said at the time.
The £1,500 increase came into effect on 1 April and applies to frontline employees such as contact centre staff, engineers, and retail workers. It affects approximately 58,000 of BT Group's 93,000 employees in the UK across BT, EE, Plusnet, and Openreach. It will cost BT in the region of £87m. The union, however, believes a 10% pay rise is in order.

Ken has been writing about developments in the fixed and mobile markets for over twenty years. He has been a contributor to TelcoTitans since 2015.