Communication Workers Union refuses £1,200 flat rise, demanding a 10% increase.
States BT has a "clear choice" between prioritising shareholders or workers.
Union threatens to begin statutory industrial action ballot.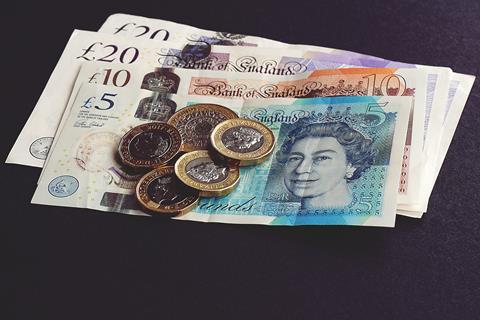 The Communication Workers Union (CWU) rejected an "insulting" £1,200 flat rate pay rise from BT.
Addressing members in a blog post, Andy Kerr, Deputy General Secretary, Telecoms & Financial Services for the CWU, stated that, due to the rate of inflation, the offer on the table would represent a "relative pay cut".
The £1,200 rise has been offered to frontline and Team Member employees such as engineers, contact centre staff and retail workers. A BT spokesman told The Register the offer represents the largest aggregate pay increase for 14 years. It affects 58,000 of the 83,000 BT employees in the UK across BT, EE and Openreach.
"Many of you [have put] your lives on the line during the pandemic and significantly contribute to BT's profits," read the blog post, highlighting the lack of consolidated pay rise in 2021 in tandem with a small 1.5% increase in 2020, which was apparently only accepted due to the "unpredictable economic situation" at the time.
Kerr said BT has a "clear choice" between prioritising shareholders or workers and that it's time the operator listens to its workforce "and realises you are their greatest asset".
The CWU has now put forward a case to BT that its members should receive a 10% pay rise, which is "just a fraction of BT's profits… they can clearly afford it".
FY20-21
FY21-22
Change
BT Group financials, Q3/9m FY21–22

Note: * Adjusted, before 'specific items'.

Sources: BT Group; BTwatch.

Q3

9m

Q3

9m

Q3

9m

Revenue*

£5,477m

£16,084m

£5,369m

£15,677m

-2.0%

-2.5%

EBITDA*

£1,882m

£5,603m

£1,960m

£5,708m

4.1%

1.9%
"The backdrop to this year's pay review is a highly unusual and challenging set of macroeconomics. Our operational delivery in the past year has been brilliant although our financial performance has not been as strong. We are emerging from a two-year global pandemic which has created difficult trading conditions for our business and exacerbated a trend of falling revenue over each of the last five-years"

BT
Further negotiations are set to take place in the next few days, and the union has threatened to begin a statutory industrial action ballot should BT fail to deliver a "decent" offer.
The post concluded, "BT need to hear your voices too. Please tell them you are worth 10%. BT must be left in no doubt about your expectations."
Silence broken
The CWU's fresh demands come after BT soothed relations with the disgruntled group in August last year (BTwatch, #327).
BT Group's largest union was threatening to strike before the telco made assurances that its restructure would not result in compulsory redundancies.
The commitment was one aspect of a three-pronged "settlement" with the CWU — the culmination of a two-month period of "intensive negotiations" instigated in mid-May 2021. The CWU was adamant that a ballot on industrial action, involving 45,000 of its members across BT, EE, and Openreach, would have been taken had the dispute not been resolved (BTwatch, #322 and #325).
The second commitment was that BT would provide a market-linked pay increase to staff in April 2022. At the time, the agreement was that the level of the increase will be determined by a number of factors, including business performance, economic outlook, and rate of inflation — a commitment that the CWU clearly believes BT to have now violated.
The third and final commitment was to only shutter office space in locations where staff can feasibly re-locate, and provide a longer notice period after signalling intent to do so, over the next twelve months (from August 2021).