VMware is positioning its evolving Telco Cloud Platform as a key tool for operators seeking to combine existing assets with cloud-driven technologies to propel new service development and monetisation models.
Automation and AI are critical components of the future telco, and operators will need partners that understand the specific demands of critical network infrastructure.
Ensuring a multi-cloud environment becomes an enabler, rather than constraint, requires a cross-cloud platform approach that can handle complex orchestration and remain flexible.
Embracing new iterative cloud-first processes along with containerised network functions will bring speed of service delivery, efficiency and operational simplicity to the network.
Network transformation places new demands on telco teams, but making the most of existing capabilities and experience can minimise the skills gap and maintain operator culture.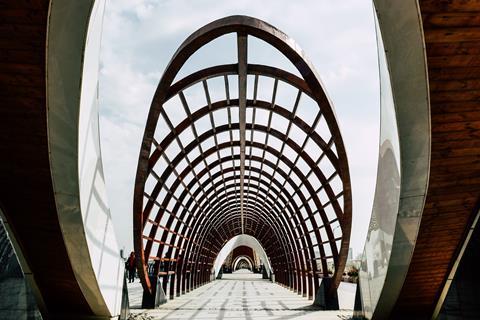 The pace of transformation within communications service providers (CSPs) striving to become digital service providers continues to accelerate, with operators making meaningful progress towards becoming cloud-native and platform-centric as they evolve converged fixed and mobile infrastructure and take software-led operational environments closer to the network edge.
Building the momentum for this major overhaul is placing a huge demand on scarce resources, particularly with operators in the early stages of ramping up revenue-generating services and customer experiences that leverage these new capabilities.
In discussions with BTwatch, VMware notes that operators able to successfully control the exertion and expense that accompanies change are overcoming the friction that builds when transforming at pace. This acceleration breakthrough is generated by the smart use of the proven people and technologies already at hand, as well as leveraging new assets, according to Nigel Stephenson, VMware Director of Market Development.
With this approach, Stephenson believes operators can not only deliver innovation while keeping costs under control, but also ensure that new automated cloud-native services and systems are scalable on networks serving tens of millions of subscribers. "Accelerating new service delivery by leveraging existing skills and people is more efficient and more effective when you can do so on an integrated, customisable platform", he says.
VMware is aiding this by extending the role of its Telco Cloud Platform beyond the core, and into the radio access network (RAN) environment, including building on its experience as a key partner for US cloud-native disruptor DISH Network. "DISH has helped us understand what we need to do to collaborate with vendors who might be quite new to us", explains Rob Soni, VMware's Head of RAN Architecture.
" You can modernise the network, but for it to become really monetised, you need the partners and the ideas that are going to differentiate the services that are ultimately offered. "

Soni.
As a greenfield operator unencumbered by legacy constraints,
DISH Network
is establishing its services very differently, which VMware sees gifting learnings that established operators can draw on for their own digital transformation. Soni notes that working with DISH has enabled VMware to develop solutions for operators that can support new access site deployment up to 80% faster than traditional approaches.
Opportunities to innovate and differentiate fired up by automation and AI
As operators begin deploying 5G standalone (5G SA) networks and disaggregate the RAN, there is universal recognition that automation and AI will be fundamental to the future service provider. Along with this change in technology foundations, there needs to be a reset of mindset to not only acknowledge the new complexity, but also embrace the full extent of the opportunity.
" With an automated open access network, combining an open RAN with a RIC (RAN Intelligent Controller), you get an open environment, you get a programmable environment, you get a multi-vendor environment. All of a sudden, you can do really cool stuff, which translates into service differentiation.

We see challenges when operators try to do new things the old way. It doesn't work. With programmable open networks, operators need to do new things in a new way and everyone in the organisation needs to recognise that. It's a matter of thinking about innovation and value rather than just cost. "

Stephenson.
Successful cloud-native deployments will demand certainty that complex new systems are resilient enough to meet operational demands, including: stringent service level agreements; network issue resolution that can be traced to the root cause; customer experience that can be monitored and analysed; and provisioning and lifecycle management that can be automated.
Quality of service in cloud-native infrastructure is a key area where automation can have a material benefit for operators, believes Stephenson. He cites the potential for VMware solutions that combine AI with subscriber-level data to not only detect issues, but also identify underlying anomalies in real-time, predict the impact of RAN issues on subscriber experience, and minimise future risks by pinpointing resolutions, while improving network load-balancing.
Automation and AI will also be key technologies driving rapid service innovation and introduction. This is set to provide opportunities to tailor variations and modifications to specific customer or sector needs, leveraging market intelligence, customer requirements, and network behaviour.
VMware notes that adoption of automation and AI will change the way the industry thinks about network operations, including consideration of what aspects will routinely require human intervention and which are better delegated. This will increasingly see expert teams directing the strategy of the network, specifying intent, and monitoring outcomes for systems that are becoming more intelligent and self-sufficient.
Zero-touch provisioning will also likely come into play as an essential capability as open RAN deployments operationalise and business cases crystallise around new capabilities such as network slicing. "These are two driving factors that will necessitate ZTP", believes Stephenson, "so it would be fair to assume we'll see scaled-up deployments of fully automated and assured AI services in the next two-to-five years".
Ensuring a multi-cloud, multi-vendor environment is fit for multi-purpose
While not new to CSPs, automation is being made more challenging by the advent of a multi-cloud environment requiring orchestration across many dispositions. This makes essential a platform that can span the diverse cloud implementations used by an increasingly wide range of services.
VMware considers that existing operator investment in virtualisation platforms can be readily harnessed to deliver — at scale — the visibility and consistency required to support a multi-cloud environment. As an enabling partner, it has focused on ensuring that its own solutions are interoperable across the broad range of clouds, including public, private, and hybrid.
" Workloads are already moving across different clouds, but it shouldn't matter where you're choosing to run them. Just run them where you either need to or want to. But for that to work, all the operations — the observability, the deployment, the fault resolution, all the tools you use to run the environment — should be consistent regardless of where you place the workload. "

Soni.
A common horizontal platform approach can also address the continuing danger of silos, where capacity is wasted or inefficiently used, and unable to be shared. "You can take a VMware-based and managed solution and run it where you want", says VMware's BT Sales Director Matt Preston. "It isn't a matter of having to choose one cloud or another, and then risk having it marooned there. Putting a workload on AWS might be the right answer for today, but it could be Microsoft Azure next year."
A
clear reference architecture
can be critical for accelerating and de-risking deployment of new technology. VMware cites
Vodafone
as an operator where time-to-market for new service delivery is 40% faster through adoption of a platform approach, and where internal analysis indicates cost savings reaching 55% on deployment of new functions.
Visionary leadership essential when pursuing open network opportunities
The advent of open RAN is providing a clear and present opportunity for operators to take a step forward on monetisation of new infrastructure and build a commercial proof of concept for the disaggregation business case.
This makes it critical for telco teams to be focused from the early stages of technology development on how monetisation can materialise, looking beyond just cost effectiveness for operational purposes, believes Soni.
Driving this change in perspective requires powerful and visionary leadership to ensure the monetisation message is embraced by the development and operational teams as a strategic priority.
It is also incumbent on other functions, particularly those able to exploit the opportunities of the new network for the benefit of customers, to ensure their views reach the technology teams so that decision making is based on the total business opportunity. This is not a simple task, acknowledges Stephenson, who notes "it's very easy to prove costs. It's very difficult to prove upside".
" In the search for new revenue opportunities, operators need to transition from a traditional mindset focused on data and voice into focusing on a greater understanding of who they are providing data for, and how that data is managed. This will involve a very different model of how they package and bundle services. In order to give people the data they need, where they need it, and as secure as they need it, operators need a new intelligence layer and an orchestration layer that enables them to do that. "

Soni.
Contain yourself: doing more for less on a virtualised platform
As with many aspects of evolving telecoms transformation, preparing for future automated deployments needs to be balanced with making the most of current set-ups and ensuring that existing assets are maximised. Operators can be seen pursuing this strategy through evolution of virtualised environments to create a platform supporting the containerised functions key to future automation.
Through evolution of its Telco Cloud Platform, VMware is tracking the move towards containerised network functions as it did with the virtualisation of network functions, believing this is best achieved through an accommodative hybrid approach.
Preston considers there is now an opportunity for operators to make "the best of both worlds" with containerisation and virtualisation. In supporting operators' embrace of the Kubernetes open source system for managing containerised workloads, for example, VMware has developed interfaces to support deployment via its Tanzu solutions.
" It's important to remember the value of the management, the value of the service assurance, the ability to upgrade, and the economies of scale that virtualisation brings. "

Preston.
Articulated through its Telco Cloud Automation strategy, VMware considers a virtualised environment and a container-focused environment working together will make it possible to achieve the differentiation, security and other benefits associated with containerisation, together with achieving substantially greater capacity from installed hardware enabled by existing virtualisation capabilities.
" There may be an industry perception that amounts to 'virtualisation is dead, long live containers' but we think there's more to it than that. We believe there's a better way of doing things — by both bringing together and leveraging the manageability, security, reliability and assurance they collectively offer, unlocking substantial economies of scale, while still maintaining performance. "

Stephenson.
Telia
is cited as an operator that has embraced the new
open network mindset
through virtualisation of its core infrastructure. The operator estimates that approaching 70% of its traffic now runs on VMware's
Telco Cloud Platform,
which is the base upon which both virtualised and containerised 4G and 5G core network functions will run.
Illustrating its commitment to
optimising architecture
for deployment of new automated cloud-native services, VMware recently expanded its collaboration with
Ericsson
to best support their joint CSP customers' digital transformation. Under the expanded partnership, the pair are validating the network equipment provider's solutions, including
dual-mode 5G Core
, with the VMware platform. The aim is to ensure interoperability for network functions moving from 4G to 5G, providing operators with the ability to automate and orchestrate their containerised functions.
Mind the skills gap — flexing telco culture and strengths for digitalisation
The changing nature of networks is putting new pressure on operators to secure the people skills needed to manage the integration and operation that is integral to software-driven, cloud-native architecture. Preston believes that an immediate way to alleviate the skills shortfall, and prepare for the next wave of demand and risk, is to consider what can be dialled up or adapted from current resources, and avoid unnecessary replication of existing capabilities.
He adds that, when looking to build new skills within network teams, operators should not underestimate the value of familiarity with the regulations and other considerations that are unique to the sector. It can be more efficient and effective to train a telco expert in new cloud skills than to initiate an IT person into the culture and particular demands of a telco environment.
" By looking internally, you're not only maintaining your culture, you're also reskilling your own people in cloud-first and fast-fail principles. "

Preston.
A November 2021
Heavy Reading
survey among 90-plus operators across the globe that have deployed or are in the process of deploying cloud-native networks found that the two
greatest implementation challenges
are scarcity of skills and adoption of continuous integration and continuous development (CI/CD).
The skills gap challenge was highlighted recently by Paul Crane in a co-authored
June 2022 submission to the CW Journal
about the topicality of virtualised networks and NFV. A former Networks Research Director who was instrumental in development of
BT's cloud network strategy
, he pinpointed capturing the right skillsets as essential to addressing operator challenges around sustainability, energy efficiency, network security and resilience in an increasingly IT-dependent environment.
"…one of the challenges discovered when building the [BT network] cloud platform is the skills gap. There are very few people that understand telecoms and understand IT. This is another key issue the industry needs to tackle. "

Crane
VMware offers telco-IT bridge to delivering digital to enterprise
The points of resistance that must be overcome to turbocharge cloud‑based digitalisation do not only apply to operators themselves. Encouraging enterprise customers to sign up for solutions that are built on new platforms and technologies also brings challenges for transforming telcos.
Many operators are striving to be recognised as more than network providers, repositioning themselves as genuine cloud players. This is difficult, in part because established relationships tend to be forged with the network side of the customer's business, while cloud‑driven decisions are aligned with the IT side of the house. VMware believes that its own presence in both camps helps operators bridge these functions — a bridge that will inevitably become more important as software‑defined services and IT development protocols become integral to the digital service provider model.
In addition to being convinced that a new offering right is for them, and that an operator is the partner of choice, enterprise clients may need to be familiarised with a technology model outside their comfort zone. In this context, the scarcity of experience in the market may again impact operators' ability to monetise innovative products and services, if customers cannot muster the right resources and confidence to adopt them.
Preston points to VMware's ubiquity as creating an established conduit for the introduction of innovation. "Pretty much all of a telco's customers are VMware customers today, so together we're selling them more of something they've already got, just a different flavour".
" What we see is enterprise customers wanting to buy more of something they're familiar with and for which they've also already got skills to manage. If they can build on and adapt solutions they already have, and bolt on (or take off) elements as required, it adds to a compelling proposition that can grow the operator order pipeline. If you can bring new products to market based around a known quantity, that has a shorter sales cycle and a better chance of a successful sales cycle. "

Preston.
VMware profile, June 2022

Pioneering Communications Transformation, Together

BT ACCOUNT TEAM

Nigel Stephenson,

Director of Market Development

VMWARE TELCO CLOUD ONLINE

• Twitter

• Facebook

• LinkedIn

At VMware, we do things differently, so you can do things differently.

As a CSP, you're heading to new territories that are brimming with opportunity. To get there, you need a partner familiar with where you want to go — into a world shaped by software. VMware's philosophies, expertise and technologies can help guide your journey, allowing you to pioneer new business models along the way.

The VMware Telco Cloud portfolio of infrastructure, operations and observability solutions form a key technology platform that fulfils the vision of delivering any application on any cloud from anywhere.

Purpose-built for demanding operator environments, the modular infrastructure solution lets CSPs deploy an industry-leading ecosystem of network functions with the confidence that all the component solutions will interoperate efficiently.

Telco Cloud also helps CSPs realise the benefits of open source frameworks through VMware's active contributions toward various open standards and organisations that are accelerating a cloud-first service delivery model.

By supporting a diverse set of industry-standard orchestration and automation tools, including vendor-neutral APIs, to manage the network function lifecycle, CSPs have a proven, high-performance infrastructure to accelerate next-generation network deployment now while preparing for technologies of the future.

With automation, scalability, and a flexible infrastructure for creating and delivering new services, CSPs can modernise their existing core, RAN and edge networks to match the agility of cloud service providers while providing telco-grade resiliency and service availability.