Operators are correctly pursuing digitalisation strategies, but continued siloing risks customers becoming "stuck" between teams or channels, warns Pega.
The developer skills gap means the IT backlog is always increasing, forcing tough prioritisation decisions.
Low-code is a game changer, Pega believes, tackling the digital skills gap by empowering existing teams, and enabling operators to build essential business apps and accelerate development timeframes.
Empowering the existing diverse Vodafone workforce will enable them to build essential business apps, accelerate development timeframes, supercharge inclusion, and free up valuable IT resources for strategic projects.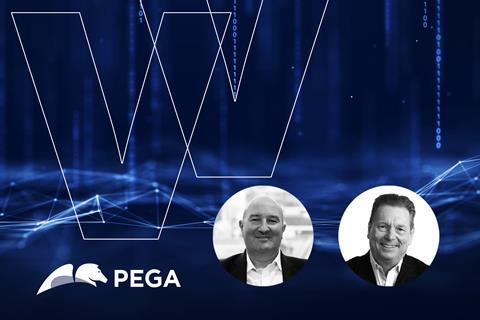 Help Wanted: The Digital Skills Gap and How to Fix It
For all the sophistication of modern customer experience and relationship systems, the potential for damaging glitches remains prevalent just below the surface.
Horror stories of customers needing to make more than a dozen calls to amend an order or arrange a device repair remain all too common — and, as a kicker, often accompanied by tales of automated marketing messages attempting to upsell the very same proposition at the heart of the problem.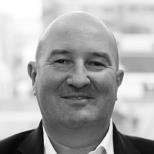 Richard Nuttall, Pega's Vodafone Global Account Director, says this happens when operators are driven to prioritise development resource while managing the constraints of persistent operational silos, which then results in "friction for customers who just want to complete simple tasks". It is a type of frustration that operators' frontline teams are painfully aware of.
However, looking beyond the inconvenience and irritation that occurs when real life outpaces business automation, there is a significant but little acknowledged opportunity for responsive operators, believes Nuttall.
"By even slightly improving these customer interactions and experiences, by reducing churn, and upping cross‑selling and upselling, it can make a huge difference at a global top‑line level. A 5% improvement at that level could scale to an 8%–10% rise in turnover, and, when that's executed at a major operator, we're talking of an impact in billions of euros. "

Richard Nuttall
The opportunity is within reach for an operator like Vodafone, Nuttall stresses, and it can be grasped a lot faster than most people in the sector appreciate.
Operators are typically looking to improve digitalised business systems by pursuing hordes of engineering talent to deliver on the requirements of customer‑facing teams. This talent is in alarmingly short supply, however, and Vodafone itself has been upfront about its need to dramatically narrow the skills gap. Nuttall argues, though, that looking to expensive recruitment and challenging upskilling programmes at vast scale is not the most effective way to address the fundamental challenge.
He believes that, rather than focus on recruiting an army of programmers, operators should instead empower their existing business teams to become "citizen programmers" who are able to rapidly and flexibly implement the applications and tools required to address the pressing requirements of their customer‑facing functions — achieving both quick gains and longer‑term business benefits. The key to democratising development in this way — while ensuring compliance is in place and the threat of 'shadow IT' does not arise — is through adoption of a low‑code platform.
Low‑code, Nuttall says, enables a focus for business teams on what they need to achieve, rather than the processes behind doing it. "This isn't about technology", he says, "this is about business change".
Vodafone has already implemented low‑code systems based on Pega deployments in areas such as mobile customer onboarding, autonomous procurement, network demand management, debt collection and sales partner management, with dramatic improvement reported in the time taken to complete tasks, and a 66% increase in the number of opportunities identified for process automation. This opportunity for efficiency scales with an operator ecosystem, Nuttall says, once low‑code becomes accepted as "the way applications should be built".
Low-Code: The Lowdown
Put simply, low‑code platforms provide an opportunity to streamline business application development through a visual interface that enables users to build their own apps without the need for programming skills. The end product is compliant with IT standards within the business, and the inevitable underlying complexity in building an effective tool is managed at a deeper architectural level, thus ensuring apps are operationally conformant.
The impact of the platform — when applied with foundations that scale to enterprise demands — can be significant, says Nuttall. Project turnaround schedules are dramatically shorter, reducing the risk that systems do not evolve as quickly as the needs they are intended to address. Business teams are able to respond to new workflow requirements, or explore fresh ideas, with short lead times to implementation, while necessary verification and security frameworks are implemented within weeks, rather than months, without putting onerous demands on IT teams — and with a commensurate low impact on development budgets.
This prospect can be met by scepticism, based on the profound break promised with current practices. However, a similar revolutionary and disruptive change in business practices has already shown the way…
Siemens is flagged by Pega as a business that addressed operational data complexity across multiple markets through a low‑code implementation. Using Pega's platform, the industrial group integrated international databases with local SAP systems to deliver a new data management system that addressed regulatory and compliance risks in markets across its international footprint.
Manifesto: Let the People who Run the Business Run their own Apps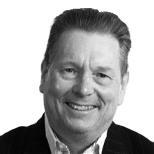 Mike Pyle, Chief Strategy Officer at Pega, agrees that the ability to build and implement new business applications should not just be the remit of scarce engineers.
After decades as an engineer himself, watching software development burying the purpose of programming under layers of complexity, Pyle wants to break the traditional pattern whereby business functions outline their requirements for apps to IT teams, who then go away to build bespoke solutions.
He cites precedent for this kind of radical disruption, noting that, for much of the last century, the status quo for business communication and collaboration saw executives dependent on skilled specialists to produce physical documentation and messaging. In this bygone age of the 'typing pool', huge service providers grew up to support the field, across manufacturing, training, facilities and process optimisation. This was then swept away by the advent of personal computing and electronic messaging, including mobile and the internet. As with other business process revolutions, this was driven by the intertwined benefits of increasing capabilities and productivity at both delegated individual and aggregate corporate levels.
Pega points to deployments at multinationals such as Pfizer as demonstrating how low‑code implementations can strategically free up IT resources. The vendor cites introduction of its platform to support portfolio management at the bio‑tech giant as sparking a 28% improvement in process efficiency and the development of an overall system said to be seven times' more effective than its predecessor (based on criteria, including elimination of custom code needed to maintain compatibility with the pre‑existing technology ecosystem).
For Pyle, business app development in its current incarnation is the "next ivory tower to fall".
"Operators should embrace a clear vision for application development — one that ensures that it is the people who care about the applications, who know about the business, and who know about what they need to do, are the people who build them, and maintain them, and evolve them. "

Mike Pyle
When deployed against a backdrop of a robust core IT infrastructure that is architected, overseen and secured by IT expertise, he says low‑code can enable business functions to independently develop and amend automated workflows that will safely slot in with existing practices without the need for considerable specialist programming experience.
Pyle considers that operators such as Vodafone are already making considerable headway in embedding the core technology architecture required to underpin these delegated digital business systems critical to their future.
The key challenge he identifies for operators generally is that, while they often have great DevOps capability, "it's still aimed at people who are professional application developers or software engineers" and not made available at the front line.
In a low‑code environment, business executives are provided with the tools to simplify and accelerate their own process automation. Pyle is certain that the key analytical, organisational and usage aptitudes for these tools can be found in abundance within the abilities of typical business teams. These are blended with unmatched understanding of the application's purpose and potential, drawing on proximity to the external customer and market, or internal requirement. "That [latter] understanding is the hard part", he says, "and it only makes development harder if you have to translate that understanding to a different person who's building the solution".
Meanwhile, Nuttall adds, the underpinning platform can manage the technical complexity, which is where the skills of specialist developers and engineers can be most valuably put to use.
"Low‑code alone can't ship a phone, or upgrade a service, or hold all the billing information. But what it can do as a platform is talk to those systems and provide a powerful rules engine that can help automate and apply decisions linked to these processes. It can support the APIs [application programming interfaces] that liaise with the IT infrastructure and insulate the business person from questions like 'what system do I have to go to?' and 'why is this data called one thing in this system and something else in another?'. An effective low‑code platform can harmonise it, pull it together, and normalise it"

Richard Nuttall
The benefits of introducing low‑code platforms can provide another bonus for an operator's people and its long‑term goals. By putting the capabilities to innovate and develop improved services in the hands of a greater number of people — particularly in environments such as contact centres, where there may be a well of untapped talent — a business with an understanding of the benefits of diversity and inclusion can provide new on‑ramps to build skilled teams with new perspectives and underused experience. In this way, Nuttall believes, the company, the employee, the customer and society can all benefit.
Loyalty Bonus: Tech-Upskilling for Digital-Now and Platform-Tomorrow
As noted above, the scarcity of high‑end software talent is creating a costly and transient IT workforce that is in huge demand around the globe and fostering a cut‑throat recruitment environment among leading technology employers.
Pyle believes that Vodafone's ambitious plans to expand its software capability will depend to a significant extent on ensuring that engineers are not only drawn in, but are also retained. He considers that rebalancing roles and responsibilities around a low‑code platform, to better focus specialists on transformation rather than maintenance, will both engender loyalty and make the corporate culture appealing to more of those in‑demand engineers.
"Helping IT specialists focus on high‑value, more interesting projects is a retention tool in itself: because they are working on interesting stuff, they love their job. "

Mike Pyle
Nuttall highlights another benefit that comes from having a team with history within the organisation: the considerable value from insight and cultural understanding that comes with experience.
"Smart companies recognise that, while technology and systems are critical to their future, their people are also fundamental, and being able to tap into the experience of people who have been there for a long time is essential. So, improving the speed and quality of application deployment while enriching and enhancing the careers and opportunities for people you already have — it's a powerful thing. "

Richard Nuttall
Pega's Twins: Keep It Simple Systems
While Pega has spent decades advancing its low‑code solutions for extending the scope and efficiency of business applications, it is also prominent for enabling always‑on marketing (AOM) capabilities, which Richard Nuttall describes as the "other side of our platform".
Tracing roots to marketing technology acquired with Chordiant in 2010, Pega also builds sophisticated AOM systems for clients including Vodafone. Here, and not dissimilarly to low‑code, Pega's focus is on enabling the business user closest to an individual customer to make fullest use of the data and resources available to them, with the specialist data scientist role in turn maximised by elevating it to more strategic and structural elements.
Cloud‑based Pega Infinity combines these and other digital process automation and customer engagement capabilities, and in doing so connects the front‑end customer experience with back‑end robotic automation, including AI, CRM, sales automation and insight functionality.
While Pega likes to boast that deployments can 'start with just a project', they also scaleto the largest global enterprises, including (aside from Vodafone) Amazon, HMRC, HSBC, Google, Lloyds Bank, Siemens, T‑Mobile US, Toyota, and Verizon.
"We also target the AOM platform at business end‑users, and it's not about 'running massive analytical models' because, again, we want the business people to be able to design the outreach and manage most of the parameters. Yes, marketing analytics is more complex than most workflows primed for automation, but our philosophy for empowering and enabling end‑users holds true across the board. "

Richard Nuttall