Speaking to TelcoTitans' Vendor Voice, key figures within Ciena underline the foundational role of networks in transitioning to the digital platform future that is now permeating telcos' operational and customer functions.
However, they also note that the embrace of models more familiar in an IT setting is causing some disconnect between customer facing units and the underpinning network operations.
The networking systems, services and software company sees network teams not only having to adapt to the accelerated service delivery timeframes but also remould assets to address evolving expectations, particularly at the network edge and for 5G.
This brings the opportunity to position networks as a potential source of profit, and not just principally a cost centre.
While developing smarter (and faster) networks that are closer to end-users prompts new ways of thinking, the requirement to maintain the reliability and reputation of what is often critical national infrastructure remains unchanged.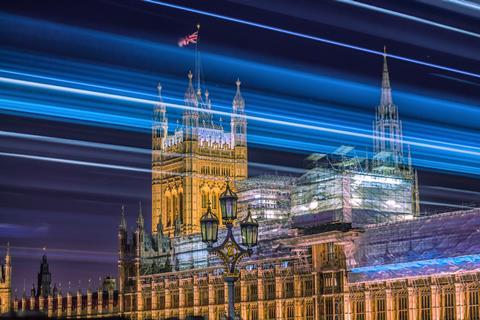 Architecture: hyperscalers show value of thinking fast and thinking big
Ciena's Chief Technology Officer Steve Alexander highlights that traditional approaches to telecoms architecture, where separate networks exist for separate functions, were already in retreat before "COVID blew that whole model up".
Modern networks need to be more adaptive, and able to move capacity around to meet demand. This entails placing compute and store capabilities as close as possible to subscribers (humans and machines) in "a kind of hybrid-compute-connect model". Ciena has considerable experience supporting hyperscalers, and Alexander notes that the pace at which these businesses deploy network capabilities is markedly faster.
This differentiation can partially be explained by comparative absence of regulation, but Alexander also draws learnings for operators from the velocity at which web giants travel and accompanying ambition.
"Cloud players start with 'an addressable market of 7.8billion people and 30billion machines I can talk to'", he notes, with the emphasis placed on customer experience, including taking ownership of both consumer and business aspects of the service.
The pandemic provided stark contrasts: "When COVID hit and you needed to go get Zoom, you could have it up and running in five minutes. If you had to order a change to your network so people in their homes could use it, that could take days, or weeks, even months".
Similarly, enabling a new service via Amazon Web Services' cloud can be a speedy process, with compute capability and terabytes of storage "ready to go within half an hour", while provisioning the associated circuits and connectivity on traditional networks could take weeks.
Beyond addressing the "gap between the speed at which the cloud can create or enable a digital experience (and between core service velocity from the cloud) and conventional service velocity", Alexander also sees promise for operators in digitally resetting the parameters for markets.
"If operators start looking at industry verticals that transcend national boundaries, be it e-learning or e-health or e-enterprise, and thinking of serving those industries, all of a sudden a different business opens up."

Alexander.
Define your edge to prioritise your benefits
There is largely a consensus that the new era of digital services will be dependent on networks' capacity and capability being transformed at the edge, but what stakeholders actually mean when they talk about 'edge' can differ dramatically. "Where does Netflix think their 'edge' is? It's in your laptop, or television, or your mobile phone", says Alexander.
The Ciena CTO frames the edge primarily as a matter of access, and considers a pragmatic perspective beneficial to network operators rearchitecting for the digital era. He urges operators to think of the edge as just an administrative boundary, and focus on its responsiveness — "what you really want to know is 'what's the mean time for cloud'?".
Taking this approach enables operators to assess their networks' suitability for different tasks. "If you've got automated forklifts in your warehouse pulling inventory to ship, you better have millisecond control planes", he gives as an example, "but, if all you want to do is close your garage door because you left the house and forgot, that can be a few seconds".
BT Networks can already be seen adapting its thinking on the nature of the edge to reflect the evolving digital environment. In late-2020, BT was said to be the first to adopt an OpenCaching edge service to take content delivery network (CDN) capabilities closer to end-users. BT's Chief Architect Neil McRae noted how changes in demand had created "record levels of streaming", and as a result the operator"needed to disrupt the status quo" with this 5G multi-access edge computing capability. He subsequently highlighted such CDNs acting as "anchor tenants" for the edge services business case (BTwatch, #317 and #321).
Alexander considers that moves to adopt this new edge mindset raise a critical question regarding the level of latency that can be tolerated when 'closing the loop' on service provision, adding that a more complete understanding of this variable is becoming vital. This highlights an inherent challenge with existing approaches to managing networks.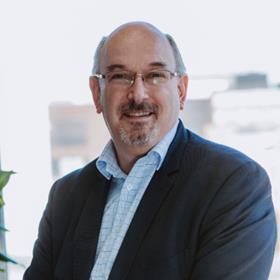 New architecture can flex
A factor that is understandably fostering caution within network teams is the current lack of visibility on how their remit will evolve, and the demands that will be placed upon them.
"There's an awful lot of uncertainty", concurs Ian Rathmell, but he also considers that deferring decisions and action has its own risks — "Wait too long and someone else will fill the space".
"I think it's better to say, 'Well, I'm not quite sure how the edge is going to pan out, but I can make some decisions about the architecture I could build that can adapt in whatever way it's likely to go, and I can get started rather than waiting. I can be in the middle of it, and from there I can steer demand in a way that's good for me."

Rathmell.
Rathmell cites BT Global as a business that has restructured its services portfolio to reflect a modern 'asset-light' strategy that emphasises the development of virtualised services. Through partnering on platforms and orchestration, the unit has been able to circumvent many legacy systems and "start with a clean slate".
'Hidden' latency can no longer be ignored
With ultra-low and consistent latency essential to ensure operators can deliver guaranteed quality-of-service levels on many new digital applications, Alexander believes it can be too easy to think of latency as a corollary of geographic distance, when the composition of network architecture and traffic routes blur that definition.
"On any current network, there are going to be spots where I'm only 100km from the central office, from the cloud, but I have the latency of traveling across the whole of Europe. Why is that? That's down to architecture, and going back and forth a bunch of times over eight different routers. That underlines the difference between latency and geography."

Alexander.
While variability in latency has traditionally not been such an issue, new cloud-based services are dependent on consistent response times that make the user experience predictable and smooth.
Latency now needs to be maintained across the entire network. Without this, Alexander warns, "for a customer looking to roll out a nationwide cloud-based service, it can make the whole project unviable; now, you need to know —really know —what the architecture looks like".
BT has already recognised that there are "marginal gains" to be made, at the very least, from reducing latency within its network, despite the relatively compact geography of the UK. In early-2021, Tim Rawling of the BT Consumer CTIO office highlighted disparities in "ping time" for online gamers using BT's infrastructure across the country, and stressed the need to ensure a more consistent experience (BTwatch, #320).
In the health and logistics verticals, 5G case studies have seen BT Enterprise turn its attention to maintaining low latency, with collaboration underway at Belfast Harbour on private networks (including work on machinery safety) and with National Health Service trusts across the UK (on remote diagnosis of patients using haptics technology). With the University of Glasgow, BT is considering the importance of ultra-reliable low latency in trials of augmented reality technology (BTwatch, #316, #328, and passim).
Network-plus adds opportunity to profit
Operators can miss out on opportunities not through lack of competitiveness or network capability but because markets are effectively detached from them. This can be addressed by embedding network teams with greater commercial nous, both directly — via training programmes — and through closer links with their commercial colleagues in the field.
Approaches to market can also be revisited, as operators battle to answer the challenge framed by Alexander as 'How do I prove my connection is better than the other guys'?' and the associated blunt test, 'Is my connectivity service enough to make money?'.
"Cost reduction cannot be the be-all and end-all now in technology teams", says Ian Rathmell, Account Director at Ciena. He highlights that deployment of Ciena's BluePlanet intelligent automation software is enabling BT Global to grow new revenue streams linked to connectivity and value-added services that help BT differentiate in the market.
This challenge to differentiate is already promoting greater collaboration with cloud vendors, and Alexander sees this alignment and association between service providers and cloud vendors expanding. "It's getting rarer and rarer that I talk to someone who just owns a network anymore… It's network-plus, it's about making the network inherently smarter", he says.
There's particular opportunity for operators to act as a systems integrator for enterprises working with a multi-cloud environment across different sectors, believes Alexander. "That's a different way of looking at it than 'we just have a better connection than the other guy' —because that is going to be harder and harder to prove".
"Operators know infrastructure and know how to put all this stuff together because they do it internally. What if they can externalise some of that, and modernise it at the same time?"

Alexander.
Ciena at the ready to support O-RAN adoption as neutral party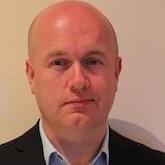 In Alexander's view, an immediate hurdle with disaggregated infrastructure's blending of multiple partners is not even the principles or the technology, instead it is the perennial network question, 'when it's 3am on Saturday morning and the service is down, who do you call?'. He notes that in a more open setup there could be six or more vendors involved, adding to the challenge of the service provider taking full ownership of the problem, or finding an integrator willing to do so with the necessary levels of service guarantees.
A key technology linked to disaggregated networks, particularly Standalone 5G, is the open radio access network (O-RAN). However, while there are commercial deployments live, and extensive testing underway with operators around the world, there remains a degree of industry nervousness on its readiness for primetime.
Recognising that disaggregation is becoming a critical component of future networks, Ciena has positioned itself to support operators' adoption of architecture such as O-RAN. "You have to look at who's going to help you put all of this together", says Kenny Muir, Business Development Manager at Ciena. "We have adopted a neutral position on orchestration, which I think has served us well. And with Blue Planet, we can put these systems together. Whether it's our devices, another vendor, or a white box, we can help operators open up to expand their available options", he says.