Winners announced across nine categories for the second – and, COVID-permitting, final – digital edition.
Ciena headlines as 'Supplier of the Year', doubles up with 'Outstanding Technology Performance'.
Ericsson and Huawei return to form after absence in 2020.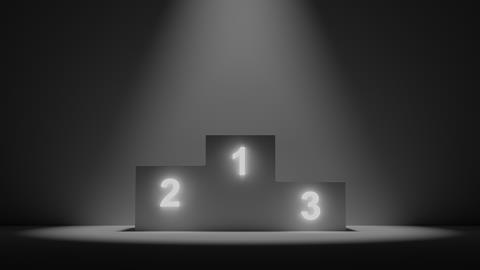 Vodafone's annual Supplier Awards winners were announced for 2021, with nine vendors gaining a piece of the limelight for their work throughout the past twelve months.
Ciena headlined this year's ceremony, recognised not only as 'Supplier of the Year', but also for 'Outstanding Technology Performance' — making it the only vendor to pick up two awards. Ciena said the awards were an "expression of our partnership and cooperation" with Vodafone and "we're glad to see our joint work being recognised".
Ericsson and Huawei returned to the honour roll for 2021, having been notable absentees in 2020, although the awards they received reflected how times have changed in the telecoms tech scene. The former was recognised for its commitment to sustainability and climate action, taking home the 'Planet' award, while Huawei — crowned 'Supplier of the Decade' in 2017 — won the 'Health and Safety' accolade.
Google and Nokia were recognised for 'Outstanding Account Management Performance', with the former picking up the award for the second year running. TCL, meanwhile, was awarded for 'Outstanding Products and Services'.
The 'Breakthrough Supplier of the Year' award went to Digital Barriers. Organiser Tomorrow Street said: "It is a reflection not only of a growing business relationship, but also a confirmation that Tomorrow Street's scaleup partners are delivering real business benefits in the form of digital transformation".
Accenture — recognised with two accolades in 2020 — made the honour roll once again for 'Outstanding Vodafone Business Partnership' .
Facilities management and professional services company Mitie took home the award for 'Inclusion'.
Vodafone Supplier Awards, 2021
Ciena (Supplier of the Year).
Huawei (Health & Safety).
Ericsson (Planet).
Ciena (Outstanding Technology Performance).
Digital Barriers (Breakthrough Supplier).
TCL (Outstanding Products & Services).
Google, Nokia (Outstanding Account Management Performance).
Mitie (Inclusion).
Accenture (Outstanding Vodafone Business Partnership).
In recent years, the Vodafone Supplier Awards have generally taken place at the Arch Summit in Luxembourg, but have been unable to do so since 2019 due to travel restrictions. The event attracts delegates from across the telco's supplier ecosystem and the startup community, with the most recent edition attracting around 4,000 attendees.
Exhibitors from previous years include Accenture, Ciena, CommScope, Huawei Technologies, NETSCOUT, Nokia, and ZTE. Alongside the award ceremony, the Summit usually features a startup contest and conference.
The Summit is hosted by Tomorrow Street, Vodafone's innovation joint venture with state-owned incubation vehicle Technoport.
Vodafone Supplier Awards, 2013–2020

Sources: Vodafone; Vodafonewatch.
2020

Accenture (Supplier of the Year).

Nokia (Health & Safety).

Cisco (Sustainability).

Accenture (Outstanding Technology Performance).

Concentrix (Outstanding Commercial & Services Performance).

Sitetracker (Breakthrough Scale up of the Year).

Sercomm (Outstanding Products & Services Performance).

Nokia (Outstanding Account Management Performance).

2018/19

Ericsson (Supplier of the Year)

Google Cloud (Best Global Account Management Team)

Huawei (Outstanding Contribution to CXX)

HMD (Outstanding Quality and Delivery (Products & Services))

NETSCOUT (Outstanding Quality and Delivery (OneSCM))

IBM and TCL (Sustainable Supply Chain)

Ericsson (Health & Safety)

2017

Huawei (Supplier of the Decade)

WPP (Supplier of the Year)

Nokia (Health & Safety)

Dell EMC (Sustainable Supply Chain)

Gemalto (Outstanding Quality & Delivery)

Huawei (Best Account Management Team)

SERCOMM (Contribution to Customer Experience)

HRG (Outstanding Quality & Delivery)

2016

Juniper Networks (Supplier of the Year)

Safran (Outstanding Delivery Performance, OneSCM)

STMicroelecronics (Outstanding Delivery Performance, Terminals)

Mace Productions (Responsible Supplier)

Ciena (Enterprise)

SIAE (Health & Safety)

2015

Morpho (Supplier of the Year)

Juniper Networks (Outstanding Delivery Performance, OneSCM)

LG Electronics (Outstanding Delivery Performance, Terminals)

Nokia (Responsible Supplier)

Huawei (Extraordinary Contribution to Project Spring, OneSCM)

TCL (Extraordinary Contribution to Project Spring, Terminals)

Huawei (Special)

2014

HMY Group (Supplier of the Year)

Microsoft (Outstanding Delivery Performance, OneSCM)

STMicroelecronics (Outstanding Delivery Performance, Terminals)

Huawei (Extraordinary Contribution to Project Spring, OneSCM)

Morpho (Extraordinary Contribution to Project Spring, Terminals)

2013

SIAE (Supplier of the Year)

Kathrein (Outstanding Performance)

Huawei (Responsible Supplier)

Amdocs (Extraordinary Contribution)

TCL Alcatel Onetouch (Outstanding Commercial Value & Product Development)