Decisive moves to embrace disaggregated networks by global leaders including Vodafone and Verizon are creating opportunity for Wind River to seize an enabling role for MEC and 5G services.
Early O-RAN deployments are "proving the future" for cloud-native infrastructure, and demonstrating the need for technology that can 'scale down' to the edge.
Wind River favoured for Vodafone's UK O-RAN operationalisation based on technical prowess, track record, and innovative forward thinking.
New applications envisaged for Wind River's technology and skills as InfaCos pursue active infrastructure business models and digital players seek 'far-edge-as-a-service'.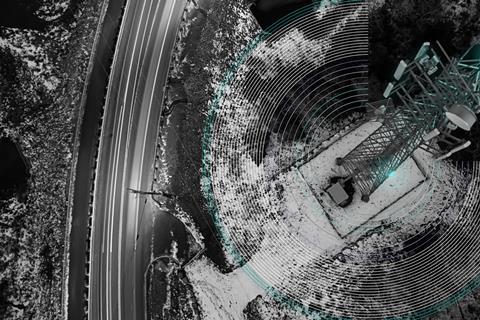 For over four decades, intelligent systems software provider Wind River has played a vital role in underpinning critical elements of communication service provider networks.
Historically, Wind River has been something of an industry secret, providing the ultra-reliable embedded operating systems at the heart of network infrastructure, including for the largest network equipment providers.
Now, recent landmark deals with tier-one operators Verizon and Vodafone, and work with Deutsche Telekom's IT solutions arm T-Systems, have started to raise the profile of the low-key business and its new Wind River Studio intelligent network edge technology.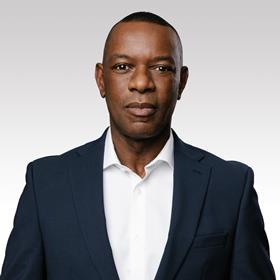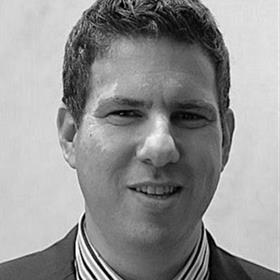 Speaking to TelcoTitans' Vendor Voice, key executives from Wind River explained how the disaggregated nature of next-generation networks and the rapidly increasing significance of the network edge in delivering new connectivity services are playing to the vendor's strengths. These trends are providing opportunity for Wind River to support telco digital transformation leaders in their quest to demonstrate the viability of cloud networks and unlock their commercial potential.
Through its growing direct relationships with operators, Wind River is proving itself capable of delivering a software environment for operators that are seeking to implement open RAN (O-RAN) as part of communications networks that are rapidly evolving.
"5G will enable an exciting new intelligent machine economy, from autonomous vehicles and smart factories to drones and robots", said Kevin Dallas, Wind River President and CEO. "We are proud that Vodafone selected Wind River Studio as its mission-critical intelligent systems platform. Studio brings far edge compute, analytics, machine learning, and orchestration to the heart of the operator's network, powering a second wave of digital transformation".
While there remains a degree of uncertainty regarding how genuinely open the next-generation network ecosystem will become, Gil Hellman, Vice-President for Telecoms Solutions at Wind River, insists that the leap towards disaggregation will happen "whether people fight it or not". The question of when this transition might fully gain hold also remains unconfirmed, but "the movement, the push of the market, the industry, and the dynamics will certainly make it happen", he says.
" Once you have Vodafone and Verizon — the giant operators — starting to show openness and disaggregation as feasible options, you can't stop it. "

Hellman.
Wind River's track record and innovation vision appealed to Vodafone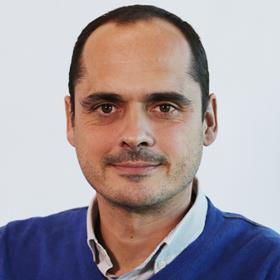 When outlining the reasoning behind Vodafone's decision to partner with Wind River on its O-RAN operationalisation drive in the UK, Francisco Martín Pignatelli, Group Head of Radio Product at Vodafone, identified the vendor's landmark deal to facilitate Verizon's 5G network as a key selling point. "
We know Verizon well and have a close relationship, so knowing that things were going well with them was a plus for us too
", he says.
Wind River was able to demonstrate that it could translate this experience to the specific demands of the European operator. According to Pignatelli, it was "
spot-on
" for key technical requirements that are crucial in a mobile environment, including time synchronisation, implementing hardware accelerators, providing security, and enabling multi-tenancy RAN sharing. The focus of
Wind River Studio
on the network edge and its ability to address requirements such as massive MIMO and delivery in challenging environments was also critical. This forward thinking supported Vodafone's objective of developing a 'bare metal' architecture for the future network "
from day one
".
"
Wind River had the vision to work on specific radio requirements ahead of the others
", he says, noting that the vendor had entered into a virtuous cycle when it secured earlier contracts for its technology that enabled it to develop a clearer and more relevant roadmap. "
There are complex scenarios: you need to have a real-time OS and Wind River's solutions were focused on that; and that was different versus others
".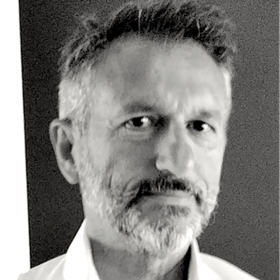 Open RAN a game changer, bringing a new set of rules
Nicola Marziliano, Head of Telco Sales for EMEA, drawing on 20-plus years in Nokia's upper echelons encompassing cloud and data centre domains, considers that the evolving environment surrounding telcos is leading to an unprecedented pace of transformation, with "technology change in telecoms today running at a faster speed than the IT market" and instigating a seismic step-change in the ecosystem that favours Wind River.
He confessed that, prior to joining Wind River in summer 2020, he would have been one of those questioning if any existing technology was good enough to drive this transformation. Meeting Wind River and joining forces changed his mind from being in the 'Wind River, who?' crowd to the strongest evangelist of this technology.
Today, early O-RAN deployments, Marziliano believes, will prove valuable in identifying the right path forward for the next generation of disaggregated networks. "The future needs to be proven", he says, adding that early adoption will deliver evidence of the level of simplicity in deployment, the relative cost of installation, and the ability of the technology to hit KPIs.
Andrew Newman, Account Director for Vodafone, sees O-RAN as also proving Wind River's potential to work with operators on the delivery of new intelligent edge services.
" We're providing a cloud platform all the way down to the far edge. The radio application is just a container that runs on that. It's the lead application, but once you've got that platform and that edge presence in place, you can run all sorts of other applications on it, leading in to other use-cases. So O-RAN, in a way, is principally a lead use-case."

Newman.
Future networks will depend upon a massively distributed cloud environment and Marziliano agrees that "you cannot afford to have technology that is not scaling down to the minimum component" when this materialises.
Considering many emerging 5G use-cases, these future network distributed nodes may comprise little more than a single server intended to run an application in a highly resilient manner, with ultra-low latency. The ability to manage this is described as a vital element of Wind River's work with Vodafone on O-RAN.
"With Vodafone, we are able to scale down to that single node and that massive distributed cloud and enable them to manage that", explains Newman. He adds that this was shown to be possible on a single server, with the Wind River application itself taking up only two processor cores, ensuring "very low overhead, small footprint, and low-power consumption".
" For distributed edge cloud computing, coming from the embedded world, we have an advantage because we move from the small and we move towards the larger or the regional edge. Others are moving from the large (the core or the IT enterprise cloud) to the small, which gives us a head start. "

Marziliano.
Going beyond O-RAN to the far, far edge
In Wind River's view, the need for far edge capabilities will only expand as 5G use-cases evolve, and operators seek new revenue opportunities. "Operators aren't just evolving to a 5G open network simply because it's cheaper. They're making that move because of the business opportunity", says Jeff Gowan, Product Line Marketing Manager at Wind River.
" Right now, we're very focused on the RAN, but our ability to provide those solutions in an efficient way at the edge will provide space and capacity for other edge solutions like MEC and further high-availability low-latency applications. I do believe there's more to come that we haven't even thought of yet, and it'll come fast. "

Gowan.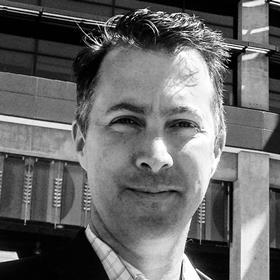 Vodafone can already be seen exploring the potential of the far edge with partners in the UK, where it is has deployed AWS's Wavelength technology in anticipation of 5G use-cases emerging in the enterprise sector, building on private networks and ultra-low latency (Vodafonewatch, #190, #198, and #202).
Hellman is also looking towards far-edge-as-a-service as the ultimate destination for disaggregated network environments. He recognises that there remains a way to go before far-edge demand materialises, "but look ten years down the road, it will happen". He also believes this will play to Wind River's advantage.
" If you look at software containerising, it allows you to simply deploy an application without the very heavy processes to install and run everything, anywhere, and on almost any platform. The customer premises equipment becomes the far-edge, or far-far-edge if you prefer. This is in the DNA of Wind River. "

Hellman.
Wind River profile, December 2021

VODAFONE ACCOUNT TEAM

Nicola (Nico) Marziliano,
Head of EMEA Telco Sales

Andrew Newman,
Account Director

Glen Ragoonanan,
Solutions Architect

Wind River helps customers on the journey toward an intelligent systems future.

For 40 years, Wind River has helped the world's leading technology companies to power generation after generation of the safest, most secure devices in the world.

In the new era of autonomy and connectivity, Wind River continues to lead the way. Its software runs the "can't fail" computing systems of the most important modern infrastructure, including mission-critical communications networks, aircraft, cars, rail, medical devices and industrial plants.

Wind River is an innovator and pioneer, playing key roles on NASA's Mars Rovers and the world's first successful 5G data session, as well as helping to build one of the largest open RAN networks in the world. In 2021, the company introduced Wind River Studio, the industry's first cloud-native platform for the development, deployment, operation, and servicing of mission-critical intelligent systems from devices to cloud.

Wind River Studio includes an integrated cloud platform, automated operations composer, and analytics capabilities so that operators can deploy and manage their open RAN edge networks globally:

CloudPlatform — a production-grade, distributed Kubernetes cloud platform for managing edge cloud infrastructure, based on the OpenStack StarlingX project. Studio compiles best-in-class open source technology to deploy and manage distributed cloud networks, scaling from a handful of nodes to thousands in a geographically dispersed distributed environment.
Composer — one platform to achieve complete end-to-end automation. Pick the applications you need from an app catalogue, deploy them to a carrier grade-cloud platform, and orchestrate the resources required for the applications.
Analytics — enabling effective management of a distributed cloud system by consuming and processing data through machine learning algorithms to produce meaningful insights to keep the cloud operational and optimised while reducing costs.

Founded:

1981

Headquarters:
Alameda, California

Geographic:
Offices in 20 countries

Headcount:
1,200

Website:
www.windriver.com
InfraCos and hyperscalers in the opportunity mix
A significant opportunity for Wind River and operators may be waiting in the wings as the emerging category of infrastructure management company blossoms, and these InfraCos seek to move beyond delivering passive infrastructure and leverage their assets for a new active infrastructure play.
Hellman considers that disaggregation and development of the far-edge-as-a-service proposition "creates a whole new business model and opportunity", not just for communications service providers and infrastructure owners but for "essentially anyone that has the real estate and fibre connectivity".
According to Marziliano, the InfraCos were not immediately recognised as an opportunity for Wind River, but the perception changed as it became clear that they can play a critical role in the emergence of neutral host solutions. "They have the chance to become the next Google or Microsoft of the telco world", he says — assuming they are willing to engage, invest, and build capabilities. This is a space where Vodafone has significant gambits, including Vantage Towers.
The earliest opportunities for the infrastructure players in this area are seen to be around distributed antenna systems used for hosting connectivity in areas with limited coverage but high demand, such as sports stadia and public transport hubs.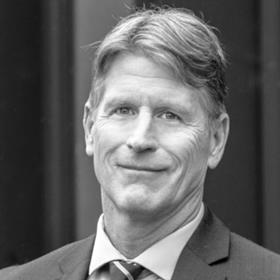 Doug Ertz, Wind River's Corporate Vice-President for Global Sales, believes that private 5G networks in industrial settings will deliver a significant proof-point for infrastructure players seeking new ways to add value, particularly in the European market, where InfraCos are "not looking at supporting services for the tier-one operators; they're going direct to the enterprise".
Another near-term opportunity may be linked to O-RAN, but for lower-tier players, through brokering. "Is a tier-two or tier-three operator able to afford an open RAN distributed alliance with many players and many partners? No. The simple approach would be to use a tower company to disaggregate the network and for the operator then buy in an SLA service", Marziliano suggests.
This opportunity for InfraCos, if they can find the right partners to enable service delivery without disrupting their existing business model with its estate-based focus, could spark a gold rush as players seek to conquer the space.
It could also beneficially align with the positioning of hyperscalers as they seek to deliver new edge applications. While each hyperscaler has different specific requirements and focus, they will all need ultra-low latency, and Hellman asks "is it going to be feasible for each one of them to have their own far edge? Each overlaid onto communication provider infrastructure? I don't think it will be".
Instead, Hellman believes there will be a software layer built on infrastructure that will host multiple hyperscaler application programming interfaces, with the applications reaching the far edge. "I think of it like a supermarket shelf: you don't have a supermarket for this brand and another for that brand; you share the shelf".
The host of this infrastructure, whether operator or InfraCo, will essentially lease this 'shelf space' to the hyperscaler, with the necessary service level agreements in place to ensure delivery of the applications required.