Decisive moves to embrace disaggregated networks by global leaders including Vodafone and Verizon are creating opportunity for Wind River to seize an enabling role for MEC and 5G services.
Early O-RAN deployments are "proving the future" for cloud-native infrastructure, and demonstrating the need for technology that can 'scale down' to the edge.
Wind River favoured for Vodafone's UK O-RAN operationalisation based on technical prowess, track record, and innovative forward thinking.
New applications envisaged for Wind River's technology and skills as InfaCos pursue active infrastructure business models and digital players seek 'far-edge-as-a-service'.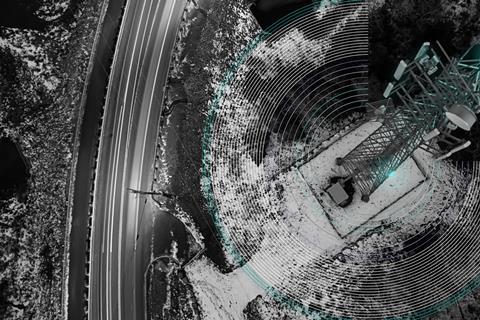 Doug Ertz, Wind River's Corporate Vice-President for Global Sales, believes that private 5G networks in industrial settings will deliver a significant proof-point for infrastructure players seeking new ways to add value, particularly in the European market, where InfraCos are "not looking at supporting services for the tier-one operators; they're going direct to the enterprise".
Another near-term opportunity may be linked to O-RAN, but for lower-tier players, through brokering. "Is a tier-two or tier-three operator able to afford an open RAN distributed alliance with many players and many partners? No. The simple approach would be to use a tower company to disaggregate the network and for the operator then buy in an SLA service", Marziliano suggests.
This opportunity for InfraCos, if they can find the right partners to enable service delivery without disrupting their existing business model with its estate-based focus, could spark a gold rush as players seek to conquer the space.
It could also beneficially align with the positioning of hyperscalers as they seek to deliver new edge applications. While each hyperscaler has different specific requirements and focus, they will all need ultra-low latency, and Hellman asks "is it going to be feasible for each one of them to have their own far edge? Each overlaid onto communication provider infrastructure? I don't think it will be".
Instead, Hellman believes there will be a software layer built on infrastructure that will host multiple hyperscaler application programming interfaces, with the applications reaching the far edge. "I think of it like a supermarket shelf: you don't have a supermarket for this brand and another for that brand; you share the shelf".
The host of this infrastructure, whether operator or InfraCo, will essentially lease this 'shelf space' to the hyperscaler, with the necessary service level agreements in place to ensure delivery of the applications required.