Test and assurance specialist Spirent spoke to TelcoTitans' Vendor Voice and highlighted how the ongoing reinvention of telecoms networks is necessarily being accompanied by a reset regarding resilience.
With cloud-native services and applications becoming the new standard as next-generation networks gain prominence, Spirent is urging operators to 'take testing out of the lab'.
Continuous testing completes the exponentially more complicated virtualisation and automation network jigsaw.
Proactive assurance can also speed go-to-market and underpin customer experience for 5G and other new uses cases.
Significant financial savings available by switching from a traditional capitalised testing approach to a more flexible on-demand model — potentially worth tens of millions of dollars.
Spirent's own business has been transformed in recent years, with solutions and customer relationships repositioned and expanded to reflect the radical changes around networks.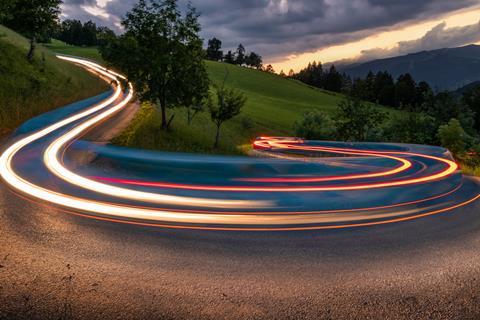 Another aspect of the network environment evolution is the greater use of shared infrastructure across fixed, mobile, physical and cloud. The Spirent team consider that new thinking on service level agreements (SLAs) and key performance indicators (KPIs) will be necessary for networks based on shared assets and partnerships.
For Aloke Tusnial, this hybrid environment is already here: "there is no service provider in the world today that owns all its own infrastructure". Regardless of asset ownership, the service provider remains ultimately responsible for the SLA to the end-customer, "and they need to have visibility into places that are theirs, and places that aren't".
" If service providers are missing SLAs, they need to know, 'is it because I'm having issues or is it because one of my partners is?'. They need to be proactive and ensure the right level of redundancy at an optimal cost."

Tusnial.
Stephen Douglas considers the issue of shared infrastructure assurance relevant on the business as well as operational side: "akey question is 'if we don't own the infrastructure, what metrics do we need to get into the SLAs with the party who does?'. This needs to guarantee not just the performance of the network but also the end-user experience —because otherwise you have no control over that".
'Perceived experience' is also an increasingly pertinent KPI for service providers, he notes, and closely tied to the focus of 5G services beyond consumer applications.
Reimagining test as a variable cost and driver of efficiency…
The increase in network elements necessitates a rethink on costs, including around testing and assurance, with Aloke Tusnial considering that "when you are working at that massive volume, you can't afford to be at the same cost structure that you were before".
He anticipates that, while cost structures are changing around 5G, testing will remain proportionally similar at around 10%–30% of budget although more aligned with deployment costs — as they decrease, so will the cost of testing in a continuous environment. "Testing becomes integrated with what you do, and part and parcel of rolling networks out", he explains.
In terms of overall operational expense, which remains a hot topic among operators, automation and continuous testing bring promise, according to Stephen Douglas. "The more you can be proactive and automate the process, the bigger the reduction in terms of internal cost overheads, and you can also benefit in areas such as escalations and time to triage, which suddenly reduce".
There are capital expenditure savings available, too, with Douglas noting that "operators tend to have a pretty big overhead in their lab environments". He projects that this capex profile can be changed through application of continuous testing: "Ifyou're building a continuous testing process, the same toolsets and testing methodologies are now used across the lab, staging, and operational environments —just with different test cases depending on where you are on that lifecycle. That means you can dramatically reduce the cost profile of the capex spend in terms of the tooling side".
According to Spirent, major operators at the forefront of the new cloud-based, usage-based model for continuous testing are already realising savings measured in the tens of millions of dollars.
… and revenue generator
" Continuous testing becomes a mechanism for service delivery, whatever the industry you're working with, with autonomous test and measurement embedded in the infrastructure."

Doug Roberts.
Beyond improving efficiency, Spirent asserts that assurance can be leveraged as a revenue generator for service providers, rather than just a cost centre.
"Nobody has figured out how to make money out of 5G yet", notes Aloke Tusnial, but the enterprise segment is most promising. "This explains the push to the edge, and the push towards working with IoT vendors on new use cases. Helping industry automate its world — and that's where the money is going to come from".
Spirent foresees the emergence of embedded assurance as an enabler of added-value service delivery for industry-specific solutions evolving alongside 5G, IoT, and other next-generation propositions.
As operators seek to ensure they are not cordoned off as connectivity providers, and deliver services that go beyond simply facilitating new enablers such as IoT, they will need to adapt their way of thinking on assurance. According to Tusnial, this change is already happening: "We're now hearing operators saying 'I need to meet these SLAs', or 'I want to sell this new kind of service, can you help?'. It's not just questions on testing a network environment; it's a different conversation".
As operator engagements move from engineering focus to operational, "the problem statements change", notes Tusnial. These could revolve around generating revenue, or understanding the limits and potential of use cases. "'If I want to invest in self-driving cars, how do I ensure that even when I have a black spot in the network, the cars are not going to crash?', or, if operating thousands of drones, 'How do you ensure they don't go into a no-fly zone?'" he shares as examples. According to Tusnial, these use cases are already being explored by operators in markets around the world, with 5G network overlays helping provide control, and measurement and testing helping provide visibility.
Spirent's own transformation from old to new
Spirent has had its own "natural evolution" that chimes well with the transformation underway in the communications ecosystem. Historically, its telco network-focused and IT-focused sides were quite distinct, but they began encroaching on each other's territory several years ago, so "it made a lot of sense for us to really merge our skillsets", says Douglas.
This led to rapidly making solutions cloud-native, tying in with development of another aspect of the business through the creation of a security division. With this element originally focused on the enterprise market, Douglas says Spirent "has been able to realise and leverage that security capability and merge it in with our telco cloud".
Spirent now divides into two main units, roughly equal in size: Networks & Security for much of the core technology it is traditionally associated with; and Lifecycle Services Assurance, which takes the tools beyond the lab environment. These divisions deliver around 85% of annual revenue, with the remainder related to positioning and global navigation satellite systems.
Profile: Spirent Communications
Spirent Communications is the leading global provider of automated test and assurance solutions for networks, cybersecurity and positioning.
Spirent provides solutions that help communications service providers, network vendors and enterprises accelerate innovation to connect and secure the world. It helps its customers overcome the challenges of a fast-approaching future, and ultimately deliver on their promise to their customers of secure and robust communications.
The vendor's Innovative solutions address the test, assurance and automation challenges of a new generation of technologies, including 5G, IoT, SD-WAN, cloud, autonomous vehicles and beyond. Spirent places itself by its customers side, supporting their entire product lifecycle as a trusted partner easing the burden of relentless testing demands and new network dynamics, protecting user experiences and assuring service delivery.
VP, Vodafone Client Partner Executive:
Phil Thompson, philip.thompson@spirent.com