VPC Chairman maintains claim that 'category management' is dead.
Focus placed on AI-based enterprise procurement platforms.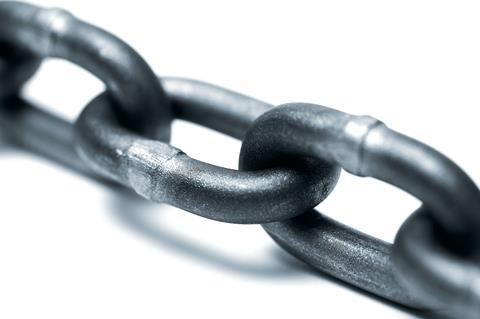 Detlef Schultz, Chairman of Vodafone Procurement Company (VPC), flagged that a new procurement venture he formally co-founded in March 2021 is gathering steam as it prepares its first go-to-market product.
In a LinkedIn post, Schultz said akirolabs has the "first version of our product ready" for strategic procurement processes.
He did not elaborate further, noting only that akirolabs is an "[artificial intelligence]-enabled, enterprise-wide collaboration platform for strategic procurement, delivering strategies with value, impact, and purpose".
Like Schultz, other co-founders in the new venture previously held roles at KPMG and Roland Berger. Michael Pleuger, who is responsible for strategy and growth at akirolabs, also helped with the design and launch of VPC. Christoph Flöthmann oversees product and technology, while Tim Ergenzinger is in charge of finance and operations.
Schultz noted that akirolabs is supported by software specialists from US-based SirionLabs including co-founder Kanti Prabha. Other key advisers are Karsten Machholz, who is listed on LinkedIn as Chairman of the Global Advisory Board and Scientific Advisor at akirolabs, and Warrick Cramer, Global Director Innovation Strategy at Kyndryl.
Meanwhile, Schultz was keen to highlight that the solution is at the core of a so-called "spider chart" compiled by Dr. Elouise Epstein, a Partner at Kearney.
"After a good year with challenges and opportunities, I am delighted to share with you that akirolabs has been recognised by one of the most renowned and forward-thinking global procurement experts", Schultz boasted, pointing out that the venture was positioned as a key procurement technology provider.
Moving beyond category management
Indications are that akirolabs is fully aligned with Schultz's deeply held view that procurement now needs to evolve beyond classic category management.
In early-2021, Schultz ruffled some feathers after penning a somewhat provocative article about the future of procurement, including the declaration that 'category management is dead'.
He has continued to promote that belief in more recent posts. "It is not sufficient any longer to be an expert in a certain isolated material category; what is needed is procurement facilitation bringing the expertise of an entire ecosystem together", Schultz wrote on LinkedIn.
He explained that akirolabs sees "the future of procurement in value chain orchestration or the master management of the ecosystem".
Vodafone links
It's not entirely clear how akirolabs will collaborate with Vodafone in future, although podcasts by the team make clear that the venture was "incubated" through Vodafone's procurement organisation.
In an April 2021 press release, the venture explained that a predecessor version of the akirolabs platform was initiated by Schultz in his previous capacity as the founder and Chief Executive of VPC. It noted that this early version has been deployed at "further globally leading companies", providing the necessary proof of concept for akirolabs. "It is now our ambition to bring akirolabs to global scale", Ergenzinger remarked at the time.
VPC has in recent years already emphasised its efforts to digitalise internal processes and transform how it does business. At the mid-2019 Arch Summit, for example, Ninian Wilson, who succeeded Schultz as CEO of VPC in 2016 (Vodafonewatch, #143), flagged a "real appetite around digitalising everything we do", highlighting ties with AI-based "process mining" specialist Celonis to "optimise the POs that go through our system" (Vodafonewatch, #176).
Wilson has also recently discussed how purchasing relationships are changing and how procurement is adopting more collaborative models with suppliers to align with Vodafone Group's platform-oriented TechCo strategy.
akiro is Esperanto for "procurement". Akirolabs GmbH is headquartered in Berlin.
Category management is defined as a strategic approach to procurement where organisations segment their spend into related areas to improve supply chain visibility and efficiency, and potentially identify opportunities for consolidation (i.e. to squeeze suppliers).
A study by executive recruitment firm Heidrick & Struggles found that the procurement function has changed dramatically at many companies in the last couple of years, evolving from a necessary business function to a strategic asset and elevating the role of the chief procurement officer.
Since stepping back from the CEO position at VPC in 2016, Schultz has held various advisory roles at KPMG, Roland Berger, and startups.
VPC consolidates purchasing and supplier management for Vodafone globally. Based in Luxembourg, it was founded by Schultz in 2008 and claims now to manage spend of more than €25bn (£21.1bn) across operating companies, Partner Markets, JVs, and other parties. The unit seemingly retains Schultz's ambitions to operate beyond Vodafone.

Anne Morris is a freelance journalist, editor and translator. She has been working as a reporter and news analyst for TelcoTitans since 2016.