Vodafone Procurement Company hoping to reap rewards after Block Gemini's incubation and initial pilot.
Third startup added to the innovation hot-house in just over a month, joining Quantexa and GeoSpock.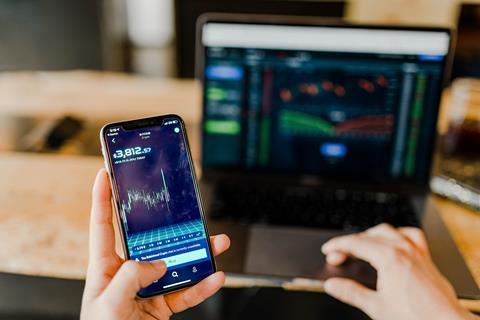 Vodafone-backed innovation centre Tomorrow Street flagged that it had onboarded its eighth portfolio company: blockchain-as-a-service (BaaS) provider Block Gemini.
The tie-up appears be premised on a recent and "successful"collaboration between the startup and the telco's central purchasing arm Vodafone Procurement Company (VPC), according to the announcement.
While minimal detail was divulged, Block Gemini's solutions are designed to securely automate and improve information management procedures such as purchase orders (PO), reducing reliance on otherwise time-consuming and potentially error-prone manual processes. Its decentralised blockchain services, moreover, can apparently relay, compare, and examine "real-time" supplier market pricing data, and are able to predict future business activity.
The Luxembourg-based Tomorrow Street will work with the startup to enhance BaaS solutions before rollout across the Vodafone ecosystem in the hope of simplifying and evolving VPC's relationship with partners and suppliers.
"By introducing hyper-automation capabilities enabled by blockchain technology, we will transform the way we collaborate and agree commercial terms with our suppliers. This safe and secure platform will help us to generate efficiencies in our commercial and operational teams across 19 Vodafone countries."

Tolga Tomruk, Chief Operational Officer at VPC.
VPC has in recent years emphasised its efforts digitalise internal processes. In the mid-2019 Arch Summit, for example, Global Supply Chain Director Ninian Wilson flagged that there was a "real appetite around digitalising everything we do", highlighting ties with artificial intelligence-based "process mining" specialist Celonis to "optimise the POs that go through our system" (Vodafonewatch, #176). In an interview with media outlet Supply Chain Management Review earlier this year, Wilson reiterated this desire, suggesting that the Group's internal digitalisation has been naturally accelerated by COVID-19 and the subsequent hike in remote working.
Block Gemini: the essentials
Headed by Chief Executive Christopher Fernandez, Block Gemini was founded in 2017 and today has a 100+-strong workforce. It has footings in Asian and Middle Eastern markets, and as part of its tie-up with Tomorrow Street, is to open a new European headquarters in Luxembourg. It has so far tailored its blockchain solutions to various verticals, including e-commerce, education, fintech, and healthcare.
Family settled and cemented — for now
Tomorrow Street, a joint venture between VPC and technology incubator Technoport, has now onboarded three new partners in the last month as part of a relative spike in activity (Vodafonewatch, #190 and #186).
The other two — Quantexa and GeoSpock — were announced last month.
Tomorrow Street portfolio companies, November 2020
Company
Focus
Sources: Tomorrow Street; TelcoTitans.

Block Gemini

BaaS provider.

Digital Barriers

Low-bandwidth live-streaming.

Expeto

Private networks for enterprise IoT connectivity.

GeoSpock

Cloud-based data-analytics tool.

Quantexa

Contextual decision intelligence software provider.

SecurityScorecard

Cybersecurity risk monitoring platform.

Sitetracker

High-volume project management platform.

Vizibl

Cloud platform for enterprise project collaboration.

Sam Patterson is a Staff Reporter for TelcoTitans, contributing telecoms news analysis since September 2020 as part of the TelcoTitans Editorial team.