Telco investment in best-in-breed tools has embedded data silos that need to be opened to complete the customer picture in a data-driven environment.
Recent financial sector experience demonstrates that focus on a holistic and cloud-enabled view of the customer, and not individual product lines, is an essential element of data-led CX transformation.
Competitive advantage of CX focus requires a rethink of the "accidental architecture" currently surrounding data, to translate to better subscriber numbers and fuel growth in finance-favoured metrics.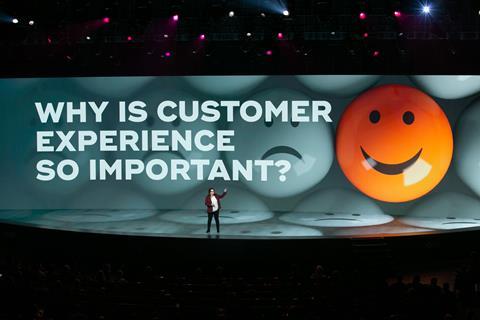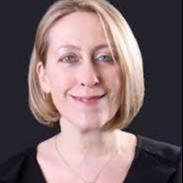 Ruth Gordon, Director of Industry Consulting at cloud data orchestrator Teradata, warns that, at a time when consumer expectations of customer experience (CX) are on the rise, telco customer and digital teams are at risk of missing an opportunity to improve top- and bottom-line financial metrics through failure to provide a consistent and seamless experience for end-users.
In a discussion with TelcoTitans' Vendor Voice, Gordon suggests that a striking impact of the COVID-19 pandemic on society has been the creation of deeper relationships between consumers and technology. "This has created challenges", she says, "but also a real opportunity to engage with customers in a better way and more directly".
Gordon considers that a significant competitive advantage can be gained by embracing customers' digital enthusiasm. For operators seeking to make the most of digital CX, the financial services sector is providing a valuable template for transformation.
"Companies that have been very data-rich in the past, in areas such as the banking sector, are at the forefront right now in providing one-to-one real-time personalisation, and there are operators doing some very clever stuff around personalised targeting as they move in the same direction."

Gordon.
Particular challenges for operators are ensuring that they draw on all the data at their disposal, and that CX is neither confusing nor disjointed. Addressing these, Gordon believes, requires a fresh mindset and approach to managing infrastructure and data architecture, with considerable rewards available.
"Companies that are getting this right are seeing much higher levels of Net Promoter Score [NPS], much higher levels of engagement, significant reductions in churn, and improved marketing efficiency."

Gordon.
Customers expect consistency, but too often get confusion
Gordon considers that newer, digital-first businesses have created a standard for digital CX that traditional players in the telecoms sector, and elsewhere, are largely yet to match.
"Tech disruptors have set the bar high. Consumers need to know that they can trust the brand that they're engaging with. They need to know the operator is going to deliver what it promises, and do that at every touchpoint."

Gordon.
This level of capability is not widespread, with Gordon citing findings from recent CX audits she has overseen in the UK. These find a lack of relevance and consistency across businesses' delivery of consumer CX, particularly in multi-channel environments.
"Across the board, there are fundamental gaps in the cross-channel experience, with very little evidence that organisations know the customer as an individual."

Gordon.
Operators are already adopting more customer-centred strategies, but the transition remains a work in progress as they move from a focus on individual products and their associated profit and loss accounts that are organised in silos with limited alignment.
Gordon warns that this journey may be hampered by legacy systems, as well as related culture entrenched within organisations.
"Operators have this accidental architecture, with data spread across multiple systems that are not purpose-built and this really separates them from tech disruptors who've been able to build from scratch."

Gordon.
Teradata profile, September 2021

VODAFONE ACCOUNT TEAM

Matt Stubbs, Sales Director
matt.stubbs@teradata.com

Rob Anderson, Lead Solution Architect
rob.anderson@teradata.com

Natalia Macpherson, Business Partner
natalia.macpherson@teradata.com

Teradata provides a connected multi-cloud, strategic data platform for enterprise analytics. This creates a unified and connected ecosystem to deepen insight and unlock data as a digital organisation's greatest asset.

Originally created as a pioneering research collaboration between California Institute of Technology and Citibank's Advanced Research Group, Teradata is synonymous with enterprise-class data. This heritage is characterised in performance at scale, as well as ultra-resilience, world-class NPS, and innovation (including facilitating AI, deep learning and IoT). Teradata has deep roots in telecoms, as well as academia and financial services.

In recent years, Teradata has transformed itself into a full-fledged software player, most notably with its Vantage software-as-a-service platform that bridges multi-cloud, internal and hybrid technology environments.

Many of the world's largest and most successful organisations rely on Teradata to coordinate and exploit their strategic data, including the latest generation of digital leaders and transformers that explicitly exploit data for competitive advantage. Teradata is an award-winning supplier to Vodafone, working at Group-level and with most if not all Local Markets to help orchestrate and leverage its strategic data. Use cases encompass cloud, big data, data lake, financial analysis and reporting, operations, and customer insight and experience.

Beyond software, Teradata experts help their clients unleash and operationalise strategic data, particularly to make it more accessible to end-users. It also has channel partnerships in vertical markets, including telco, to offer next-generation cloud-based analytics solutions to SMEs. Teradata has its own partner ecosystem, including systems integrators Accenture, Capgemini, IBM, Infosys, TCS, and Wipro.

REVENUE: $2bn (FY20)

HEADCOUNT: 9,000

HEADQUARTERS: San Diego, USA

GEOGRAPHIC: c. 60 offices in 40 countries

FOUNDED: 1979

WEBSITE: teradata.com/industries/telco
Best-in-breed not always the operator's best friend when disjointed
The accumulation of platforms and technologies contributes to the challenges faced by operators, even when the systems are best-in-class, 'safe bet' solutions.
With telcos having as many as 30 different marketing technology tools (and still counting), best-of-breed applications are "just adding to the confusion", according to Gordon. She gives the example of a customer who visits a website for information but is then contacted by a call centre to 'follow up'.
"If you're using two best-of-breed, but separate, solutions in those environments, you're working on partial data in both places, and missing the context of the interaction."

Gordon.
The answer, though, is not to abandon the investment in these capabilities but to ensure there is a unifying architecture that ensures all relevant data is available through all channels. "Don't replace the tools", she guides, "the tools are great — just don't just let those tools sit on partial data sets".
Learning from banks' recent advances, including incentivising change
The banking industry is highlighted by Gordon as a key sector for telecoms operators to consider when envisaging a customer-focused, unified data architecture future, and factoring in the cultural changes required to get there. Historically, financial services players were behind telcos with data management, but they have made significant integration efforts and investments to move ahead in how they leverage data and technology to build better CX.
"When you enter a bank branch, the advisor is already very well-informed about you as an individual because of systems delivering a unified profile, supporting that human interaction."

Gordon.
Facing comparably stringent restrictions and regulations to telcos on data, and also working with oceans of disparate data to anticipate, personalise and meet customer needs, banks "are now really ahead on this". The sector has also made considerable strides in shifting its mindset from a focus on discrete products across the savings, credit, and mortgage elements of the portfolio, to instead put the immediate needs of a specific customer at the centre of each interaction.
"This type of transformation is not going to happen if you just focus on network metrics. It has to become a board-level priority."

Gordon.
Gordon emphases the centrality of this real-time, one-to-one mindset — "there are big budgets for this, with bonusable targets attached". These targets are critical to success, with recognition of the objectives permeating the business.
Intelligent orchestration to address accidental architecture
Gordon advises that, after having ensured that customers are opted-in for sharing data, it is essential to bring together interaction and transactional data, including real-time supply chain data on availability of stock in stores.
"This is fundamental. You need to build infrastructure that allows you to intelligently orchestrate that end-to-end customer experience, and to be there with relevant and useful content. You need to understand where the friction points are in that customer journey, and where customers are dropping off because they're experiencing pain points."

Gordon.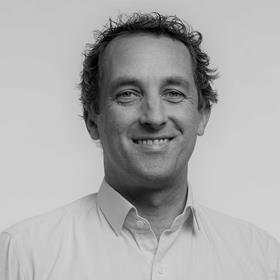 An overarching data structure is vital because the emergence of data silos is virtually inevitable, according to Rob Anderson, Lead Solution Architect at Teradata.
As well as silos developing with the arrival of new tools and vendors, organic activity can spark new instances.
"There's always new silos popping up elsewhere. Why not manage that all together, orchestrating those silos in one organisation, and benefit from the efficiencies of consolidating operations maintenance, software management and security?"

Anderson.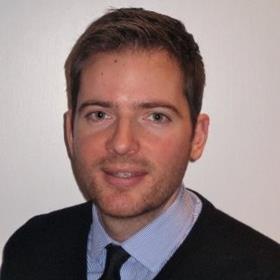 Providing this unified data access in an environment where operators are dealing with numerous platforms and technologies, and with data stored on the cloud, on-premises and in hybrid arrangements, is key. "You can't do all of these things independently of each other", stresses Gordon, "you need to be able to have complete data visibility, and intelligent orchestration is fundamental to that".
Matt Stubbs, Sales Director at Teradata, also highlights the rewards available to operators that commit to modernising architecture in a way that sees "customer experience driving it".
"Of course, there's a requirement for investment, and there's change —culturally and organisationally —but, if you get it right, and you put the customer and customer experience right at the centre, you can achieve some big objectives. Not just improving customer experience and NPS, but, ultimately, if you look at the key metrics for finance, you start to see customers voting with their subscriptions. You see what that means in terms of your share price and the other positives that come on the back of growth."

Stubbs.
Vodafone Germany flagged as a data integration proof point
Teradata cites Vodafone Germany as an example of an operator that has created an environment where data orchestration has enabled more effective targeting and personalisation of its products and services.
In the wake of the acquisition of cableco Unitymedia, Vodafone was able to rapidly identify where the two entities' customer bases overlapped and promote converged services where cross- and up-selling opportunities existed. This entailed combining, modelling and scoring data on approaching 40 million customers from silos across the consolidated business, to identify 17 million households where converged products could be promoted.