Breaking down silos to seamlessly orchestrate data can deliver a virtuous circle of customer improvement and operational efficiency, presenting a springboard for a strategic reboot.
In adopting tech sector business models, telcos have yet to fully grasp the value of their data assets, with coordination acting as a powerful multiplier.
Embracing data as a mission-critical asset requires strategic, not tactical thinking. This needs to be led from the top.
Hyperscale partnerships provide a springboard, but the long‑term risk of competition should prompt operators to control their own data destiny.
5G is a prime opportunity to prove the value of customer‑centric 'segment of one' thinking as a lever for more dynamic rollout.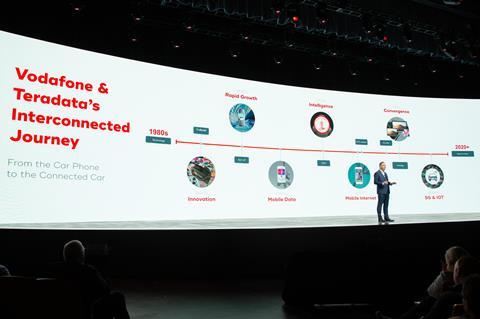 "If you want to be more like a tech company, you have to manage your data and analytics in a different way. That means ripping out the commoditised data from the walls where it's been plumbed in by the IT people, and sticking it on the boardroom table. "

— Cage.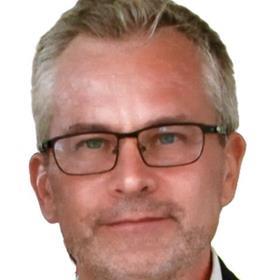 Will Cage, Senior Director for Strategy at data orchestrator Teradata, is warning the telecoms sector that a change of mindset is essential to the future health of operators, asserting that a deeper understanding of the value of data — and a willingness to enable and wield it strategically — must be at the centre of this new way of thinking.
In an interview with Vodafonewatch, Cage notes that, as telcos pursue digitalisation, there is a growing tendency to study the giants of the tech sector as exemplars of what needs to be done and can ultimately be achieved when a business becomes data-led. However, he also flags the risk of not recognising the extent to which emulating these technology giants requires bold actions across the entirety of operations, and instead focusing on smaller tactical increments.
The impetus for making this transition, Cage believes, must come from the very highest levels of corporate leadership, with data given the status of an operator's most valuable asset.
Take me to your (data) leader
Cage considers that overseeing the data strategy is so central to the future of telcos and their evolution that it has to be the responsibility of one of the highest officers in the business. "Who owns Facebook's data? Zuckerberg. It's a Chief Executive's (CEO) responsibility. It's a strategic asset, and if not recognised as a strategic asset you're missing a trick", he states.
Updating the CEO remit may be a tough sell in current operator environments, but a natural deputy for the data charge can be found in the Chief Financial Officer (CFO). Cage predicts that understanding of data will define the next generation of leadership at telcos, with CFOs currently best‑placed to grasp the value in orchestrating and acting upon it.
"CFOs are all very data-driven. They understand the value of data. They understand the value of forecasting. They know how to run models. They just need to apply that thinking across the whole enterprise and get beyond the finance function. More advanced CFOs are definitely already thinking and acting that way. "

— Cage.
While changes at the executive summit may be relatively rare events, Cage and his Teradata colleagues are adamant that an important opportunity exists for operators that recognise the urgency of giving data a more central role.
Rise of the marketeers
Cage sees marketing departments as another prepping ground for these data-native leaders of the future, with data already proving its value and thus engendering a strong understanding of its benefits. While in US telcos there are indications that the CTO or CIO may be primed for the top job, the focus of their departments remains on efficient operation rather than visionary change. Marketing, meanwhile, tends increasingly to see application of data as a key strategic element of customer management. "The CFOs have stolen a bit of a march on them, but the marketing guys are catching up pretty quickly", observes Cage.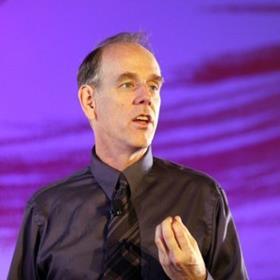 Don't just think like a TechCo; act like a TechCo
Telcos have the opportunity to embrace data‑led strategies across their businesses, but bolder decision‑making is needed, according to Teradata.
Cage stresses that "if you want to be a tech company, you need to act like one", which may mean elevating control of data from IT teams and "sticking it on the boardroom table". This view is echoed by Stephen Brobst, Teradata's own CTO, who urges more ambitious interpretation of the value of data in telco networks.
"If you think of the network as the plumbing, telcos have largely used data to manage their plumbing more effectively, but have not for the most part used the data to create data-as-a-product. I don't mean gathering data and then selling the data back, but, rather, taking the data and then creating new services and capabilities that customers will want to consume. "

— Brobst.
A key way in which the Teradata team believes operators must think differently is in moving beyond data silos, which are an inevitable by‑product of current tactical uses of data. The end-game in Teradata's vision is for all of a telco's data to be available seamlessly across the organisation, end‑to‑end.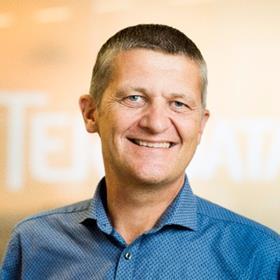 Michael Ingemann, regional Director of CFO Services at Teradata, suggests that this change can, and arguably should, begin with the finance function. CFOs need to recast their mindsets and "think differently" when considering analytics and reporting. "You have to remove the silos. You have to have one place where you have the data — your SAP and non-SAP data — and then develop automated data foundations which are supporting all these thousands of different analytical tasks you have within finance", he advises.
Brobst concurs on the limitations that siloed-data brings, adding that, while individual bunkers may bring benefits on a case‑by‑case basis, "the value of data multiplies when you integrate it".
Vodafone is no exception when it comes to seeing Chief Financial Officers wield great influence over data-driven business transformation. With many initiatives being driven from Vodafone's centre — led by the top duo of CEO (and former CFO) Nick Read, plus current CFO Margherita Della Valle — it is clear that the operator's Group Finance operation is not just focusing on digitalising its own traditional functions, such as buying, reporting, and planning. It has also been pulling the strings behind similar efforts across all Local Markets and other functions. The thrust for many of these moves has been the Group's ongoing, €1bn operating expenditure savings programme in Europe, which Della Valle has been presiding over, and encompasses digital acceleration across numerous customer-facing and back-office areas.
Most recently, this consolidation and modernisation drive has seen Vodafone prepare a wide-ranging reorganisation of its Global Technology department so that it acts as "one organisation" and drives a "standardised roadmap". Speaking in early-February 2021, Della Valle declared herself to be "very passionate" about the transformation plan and highlighted how it was rooted in delivering against key financial metrics of the Group. "I think it is a great move in terms of return on capital because our investments will go further", she said.
Beware hyperscalers bearing gifts
Brobst had something of a warning for operators, or any major business that is hesitant to adapt to a data-driven model. "We have a saying in Silicon Valley that 'there are only three kinds of companies in the world: you either are a data company; you will be a data company; or you will be extinct".
Cage, meanwhile, appreciates that operators are strategically aware of the potential for data within their businesses, but there is a tendency to default to a tactical norm based on immediate problem‑solving rather than long‑term foundations and evolution. There is also temptation to delegate data transformation to others, mostly by partnering with hyperscalers that already have 100% data‑driven business models and enviable track records. However, Cage suggests that the temptation to hand over critical data to a partner comprised of world‑leading experts on monetising such material is best moderated.
"Hyperscaler-envy can rapidly become hyperscaler-dependency. What do you think is going to happen in five years' time when you're hooked? I don't think that's a particularly great model where you become dependent on someone who may ultimately compete with you. Telcos should take advantage of hyperscalers, not the other way around… "

— Cage.
In facing the gargantuan task of following in tech sector footsteps, Cage notes a positive, with a reminder that much of the data relied upon by hyperscalers originates in operators' own backyards. "Technology company data comes from a telecom network nine times out of ten. It's just that telcos haven't worked out how to harness the value of that data and productionise it in their analytics at scale", he observes.
Systems integrators (SI) are identified as another crucial element for operators, particularly for tier‑one players adopting a new strategic data approach. Working with SIs, Cage suggests, telcos are ultimately aligned in "addressing the rise of hyperscale cloud providers". While SIs may see immediate opportunities in migrating systems to the cloud, the main priority should be partnering with telcos to deliver the vision and maximum value from data.
Teradata profile, March 2021

VODAFONE ACCOUNT TEAM

Matt Stubbs, Sales Director, matt.stubbs@teradata.com

Rob Anderson, Lead Solution Architect, rob.anderson@teradata.com

Natalia Macpherson, Business Partner, natalia.macpherson@teradata.com

Ben Heald, Regional Account Manager, ben.heald@teradata.com

Dino Kühl, Regional Account Manager, dino.kuehl@teradata.com

Teradata provides a multi-cloud, strategic data platform for enterprise analytics. This creates a unified and connected ecosystem to deepen insight and unlock data as a digital organisation's greatest asset.

Originally created as a pioneering research collaboration between California Institute of Technology and Citibank's Advanced Research Group, Teradata is synonymous with enterprise-class data. This heritage is characterised in performance at scale, as well as ultra-resilience, world-class NPS, and innovation (including facilitating AI, deep learning and IoT). Teradata has deep roots in telecoms, as well as academia and financial services, including a passage within AT&T.

In recent years, Teradata has transformed itself into a full-fledged software player, most notably with its Vantage software-as-a-service platform that bridges multi-cloud, internal and hybrid technology environments.

Many of the world's largest and most successful organisations rely on Teradata to coordinate and exploit their strategic data, including the latest generation of digital leaders and transformers that explicitly leverage data for competitive advantage. Teradata is an award-winning supplier to Vodafone, working at Group-level and with most if not all Local Markets to help orchestrate and leverage its strategic data. Use cases encompass cloud, big data, data lake, financial analyses and reporting, operations, and customer insight and experience.

Beyond pure-play software, Teradata experts help their customers unleash and operationalise strategic data, particularly to make it more accessible to end-users. It forms channel partnerships in vertical markets, including telco, to offer next-generation cloud-based analytics solutions to SMEs. Teradata has its own partner ecosystem, too, including leading GSIs Accenture, Capgemini, IBM, Infosys, TCS, and Wipro.

REVENUE: $2bn (FY20)

HEADCOUNT: c. 9,000

HEADQUARTERS: San Diego, USA

GEOGRAPHIC:

c. 60 offices in 40 countries

FOUNDED: 1979

WEBSITE: teradata.com/industries/telco
Data-driven culture delivers for customer and internally
The scale of the task that comes alongside embedding a data‑driven approach is huge, and data orchestration is the key to managing this, according to Cage. "It takes a change of culture to become more tech‑driven, and data‑driven specifically", he says, "and it takes advances in technology to actually deliver against that promise".
With all data accessible to all of the business, benefit comes from teams and units being able to draw together customer, operational, and enterprise data across areas such as subscriber and network experience, supply chain, finance, and compliance. This not only adds impact and flexibility to customer offerings, it underpins business transformation.
Effective orchestration of data is highlighted as a key difference between tech companies and telcos, and one that contributes to a chasm on a critical key performance indicator — Net Promoter Scores (NPS). While operators currently strive to achieve NPS in the lower double-digits, tech giants routinely record scores of 80 and above. Teradata considers this gap can be significantly closed if operators learn to manage their customers in fundamentally the same way as the tech companies do; with personalisation that encompasses all channels and interactions, and optimised in real time. This approach also provides a foundation for greater efficiency.
"Once you've got this [data strategy] right and you're signing up more people to next‑generation technology, and these processes are automated, you're able to start thinking about 'how do I rip out the old BSS and OSS technology that's costing me an arm and a leg, and stopping me from spending that money and reusing that spectrum for next‑generation networks?'. "

— Cage.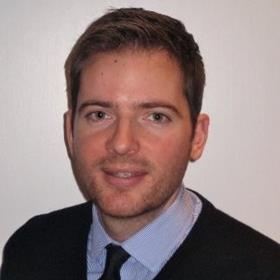 Cage's point is reinforced by Teradata Sales Director Matt Stubbs, who points operators towards adoption of a single data model which, while carrying a price tag in the multi‑millions, costs comparatively little compared to more extensive system overhauls linked to business support systems (BSS). Further, he anticipates that once this approach is initiated, it will "change the way that you build the next generation of OSS [operations] and BSS systems".
Another operator where CFOs' position at the heart of digitalisation has become clear is Telekom Deutschland, Vodafone's main rival in Germany. It revealed in 2020, during TM Forum's Digital Transformation World Series event, that CFO Klaus Werner has been leading a three-year programme by the operator to become a data-driven business. Previously, Telekom had a Chief Digital Officer (CDO) to run data-led transformation but "he was not very successful because you cannot delegate digitalisation to the CDO", said Werner. After this experience, the operator's leadership realised that "everyone has to drive digitalisation in their area", with direction coming from someone in a "cross-functional" role — i.e., in its case, the CFO.
Applying the tech model to 5G
The predictive analytics potential of treating data as a strategic asset for telcos is also highlighted by Teradata executives.
When data is unified and accessible across the entire business, Cage says operators can "drive the car forwards, looking out the windscreen, instead of driving looking in the rear-view mirror".
Greater visibility supports better financial forecasting, and can be used to model the impact of changes on other key operator metrics, such as NPS, at a very granular level. "You can take every single process in your company, and look at what the impact is on NPS if that process continues or changes", which Cage envisions going "all the way down to a segment-of-one, if that's how far you want to go".
Adoption of next‑generation networks, notably 5G, is viewed by Teradata as a clear opportunity to make the jump to a data‑driven and customer‑centric strategy — not only for services, but also for the network. This presents an opening for operators to put into practice a launch strategy that echoes tech sector practice
Current network planning tends to be neither data‑driven nor customer‑centric, instead drawing on historic assumptions and traditional approaches. Cage calls for the decisions to be based on customer data, rather than device or cell tower data. "You need to build your network where those best customers by value and profitability get the best experience", he says. Then, as rollout builds, operators should be ready to exploit data to ensure commercial offerings match new opportunities.
"These models in networks start to link into your marketing activities, and every time you're rolling out capability and enabling a specific geography you need to be working in advance of that to model the propensity to buy and subscribe to that service. And when you connect these models together, you're starting to get into the numbers that PayPal deals with where they're modelling every single side of every transaction every couple seconds of every day. This is a fundamental change. "

— Cage.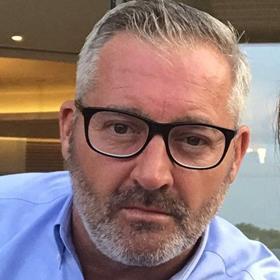 The opportunity for leveraging orchestrated data becomes even broader as 5G becomes established. The market opportunity for 5G has been valued at $4.5tn (£3.3tn), but Mark Nixon, Head of Telco Consulting at Teradata, notes that only around 30% of this relates to connectivity. The bigger slice is around new vertical industry use cases in fields such as connected cars, manufacturing and agriculture, and smart cities.
"As an operator, I'd ask 'how do I transform and become relevant in the new enterprise vertical markets?'. And 'how do I then structure my organisation and my assets, such as the network, to be able to play a valid role in those new ecosystems?'. [All this data] is going across my infrastructure and I've got no idea of the value of it, and that's because my systems were not built to do what they're needed to do today. "

— Nixon.

Neal Doran is a Senior Analyst for TelcoTitans. Neal's industry knowledge and experience as a telecoms analyst and writer spans three decades, and he has been a key part of TelcoTitan's Editorial team since 2001.