The shift of gravity away from hardware is inescapable.
It's the entire telecom business that is being digitalised.
The choices are the 'how' (velocity) and 'what' (parity or innovation), determined by 'why' (clarity of vision).
There's the slow way or the leapfrog way.
Beware the trap of failing to differentiate.
Route map will likely be hybrid, and tailored.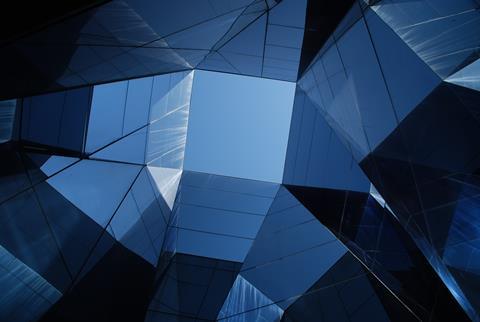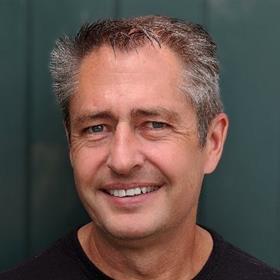 Telecom's future depends on successfully shifting its centre of gravity from network hardware to software.
At Rakuten, we've done exactly this to achieve real transformation, exposing a critical secret we believe every telecoms operator should know: software can't just support the business, it must become the business.
Done correctly, this changes how you do business.
Stacking up your re-centred telco
Recent news reports have touted major MNO hiring initiatives targeting software expertise. The notion of tens of thousands of software people coming into the industry is a welcome one, but it does raise the next logical question: what will you do with all those people once they've been hired?
One approach is to re-envision telco operations as a stack of software-led platforms that build off one another. Some should be sourced externally. Some already existing should be extended. Some you should newly create yourself.
When it comes to software-driven transformation, there are two primary go-forward strategies that can be pursued:
Start from scratch: we affectionately refer to this approach as "the slow way", where MNOs first determine what they want to accomplish, then organise resources and get to work. They are taking on challenging areas on their own, and spending time solving these challenges with no positive outcomes guaranteed. Notably, this was the approach taken last decade by Rakuten Mobile in Japan, when it had no alternative as the first pioneer willing to take the risk of creating a software-led MNO.
Build on the backs of others: this approach is faster because the key challenges in pioneering a software-based network have already been met by the teams that faced them first. Step one is to invest, inheriting what has already been learned and realised in now-existing software developed and hardened by others. With this approach, mistakes, costs, and time-to-market can be drastically cut. Unnecessary risk and delay are removed.
Beware software same-same where it matters
The nature of the telecoms business leads operators to try and de-risk every decision, while today also needing to drive accelerated change in an increasingly competitive business market.
The wrong strategy can lead to a lack of differentiation — essentially, software for the sake of software.
Think about when newspapers were first digitised. We saw countless cases of publishers simply slapping up the morning's edition online. Maybe they would update it in the afternoon to align with distribution of a print evening edition. This accomplished the objective of 'going digital', but differentiation was completely absent. It's obvious in hindsight, now that we've seen myriad examples of compelling digital publisher strategies.
Ten years ago, Gartner published its Pace-Layered Application Strategy for categorising, selecting, managing and governing applications to support business change, differentiation and innovation. Specifically, it identified three categories (i.e., layers) to distinguish application types and help organisations develop more appropriate strategies for each:
Systems of record — think of HR or accounting software that serves the needs of a range of companies. Sourcing as a cloud service from an expert makes sense, versus self-building, as most organisations will have similar demands. It is efficient and cost-effective to purchase, keeping the business running smoothly but not contributing to market-defining service creation.
Systems of differentiation — here, the software itself is the business. Think of Amazon's retail site, Google's search engine or Facebook's social media platform. These software-based platforms enable services and experiences that other companies cannot. In the case of telecom, the Symworld platform that Rakuten Mobile runs its business on is a system of differentiation, powering automated network planning, building, operations, customer care, knowledge management, and data/AI/ML.
Systems of innovation — these are the innovations that every company should explore because they represent future systems of differentiation. These are built atop of core platforms, defining competitive advantages, enhancing services in line with market trends, and expanding customer engagement opportunities.
The telco digital divide — pursuing parity or innovating
MNOs that follow a 'start from scratch' strategy will spend the next several years creating systems of differentiation.
Those that 'build on the backs of others' will be able to hop on the fast-track to development of systems of innovation. In other words, rather than investing time building to market parity, they can get a head start on innovation that can drive future business.
Notice that, even in Rakuten's case, it did not re-invent wheels that did not merit re-invention. Rakuten did not build its own cloud, and it did not build its own network functions.
It did, however, build the digitalisation of all telecom operations and customer care running on top. It did build domain-specific data models and machine-learning analytics. These were necessary because none of these existed in a cloud-native form.
The resulting software is a product of learnings and mistakes made over the last four years. This has led to the creation of a high-performing, automated, software-based architecture, which is capable of running a complete cloud-native, software-defined mobile network that delivers on high consumer expectations.
5G has reminded us that connectivity itself does not define a market or drive differentiation. In fact, it is not about any G, it is about creating better experiences and delivering these with operational and capital efficiency.
As MNOs plan major investments on this front, success will be defined by those that understand what they want, and get there as fast and cost-effectively as possible.
In essence, it is about digitalising the telecom business itself. It is about turning infrastructure into code via software and cloud. It is about the network being defined by cloud-native software functions. It is about manual operations becoming automated algorithms.
It is about software.