Rakuten to acquire Altiostar, Telefónica minority investment and "partner of choice".
Telefónica relationship with the US‑based open RAN specialist extends beyond stake holding, with collaboration in network development and deployment in Europe and Latin America.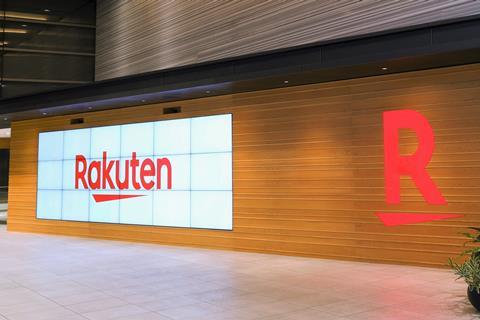 E‑commerce giant Rakuten is set to acquire open RAN specialist Altiostar, a Telefónica minority investment and "partner of choice".
Rakuten's outlay is said to have given Altiostar a valuation of more than $1bn (£719m/€843m).
Rakuten became the largest shareholder in 2019, having bought Tech Mahindra's stake for about $45m — an outlay that valued Altiostar somewhere near the $600m mark, according to Altiostar's Chief of Strategy Thierry Maupilé.
The size of Telefónica's stake, held via corporate venturing vehicle Telefónica Innovation Ventures since late‑2019, is not known (Telefónicawatch, #138).
Telefónica has close ties to the US‑based open virtual RAN solutions and services provider beyond its minority stake holding. Since late‑2019, the operator has sat on Altiostar's technology advisory committee, alongside Rakuten and fellow investors, including Cisco Systems and Qualcomm. It is not clear whether Telefónica will retain a presence on the committee after the acquisition is finalised.
Once completed, Altiostar Chief Executive Ashrof Dahod will retain his current role and join the virtualised, cloud‑native organisation Rakuten Communications Platform.
Rakuten's interest in Altiostar started in early‑2019 when it was selected to build a fully virtualised, cloud‑based 4G network for the Japan‑based subsidiary Rakuten Mobile Network. The deployment went live in April 2020, and the pair launched a container‑based 5G RAN in September of the same year. Rakuten's initial investment in Altiostar was made in mid‑2019 as part of a $114m funding round.
Altiostar a "fundamental" piece of the Telefónica puzzle
When Telefónica made its 2019 investment, Altiostar was described as the Group's open RAN "partner of choice", with the two entering a strategic partnership to support Telefónica's network rollout in Europe and Latin America. Telefónica Chief Technology & Information Officer Enrique Blanco described Altiostar's products and services as "one of the fundamental pieces" in the Group's network expansion project (Telefónicawatch, #138).
Altiostar first rubbed shoulders with Telefónica when both companies joined the O‑RAN Alliance as early members, working to promote interoperable networks. Altiostar then collaborated with Telefónica under the auspices of Telecom Infra Project working groups, partnering to develop interoperable RAN solutions and supporting Telefónica's disaggregation of hardware and software for optical IP networking (Telefónicawatch, #128 and #130).

Joseph Purnell is a Staff Reporter for TelcoTitans, contributing telecoms news analysis since 2019 as part of the TelcoTitans Editorial team.