Switching lanes from Red Hat to Rocky Linux for its cloud telco OS is designed to keep Rakuten's disaggregated network model sustainable at scale.
Close collaboration with telco-focused open source community group is said to offer efficiency gains in delivering high-performance, latency-sensitive applications.
Rakuten to share practical experience in support of Rocky development, with goal of fostering widespread benefit for open RAN and long-term prominence of more ambitious open networks.
CBO Rabih Dabboussi makes no bones about disruptive intent: tearing up established enterprise rules to accommodate more demanding telco game.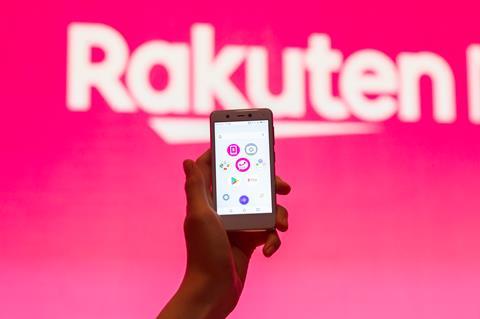 In October 2022, speaking on the sidelines at the Fÿuz conference on next-generation open networks, Tareq Amin, Rakuten Mobile and Rakuten Symphony Chief Executive, caused a stir by observing that changes made to the Red Hat Enterprise Linux (RHEL) ecosystem "killed my business model", which resulted in a decision to remove the IBM-owned operating system from its trailblazing cloud-based network in Japan.
Rakuten had found itself effectively pressganged into a subscription model for RHEL for its deployments, following Red Hat's 2020 abandonment of open source kin CentOS Linux. By not accommodating discrete components demanding compute capabilities, this was said to jeopardise the financial viability of the disaggregated network.
In response, the open network innovator turned to the independent CentOS substitute Rocky Linux for an alternative OS that shared roots with RHEL while retaining open source community credentials.
Rocky Linux is a Linux software distribution that claims 'bug-for-bug' compatibility with RHEL, with heritage shared with the defunct CentOS distribution. Established in December 2020 by the founder of CentOS and CIQ CEO, Gregory Kertzer, Rocky is described as continuing the original community ethos of CentOS with a commitment to not introducing licensing fees. Sponsored by industry heavyweights, including Amazon Web Services, Google Cloud, Microsoft Azure, and VMware, Rocky is said to be already widely adopted in enterprise and high-performance computing environments.
Telco performance and stewardship, too
Speaking to TelcoTitans, Partha Seetala, President of the Cloud Business Unit at software vendor Rakuten Symphony, explained that the decision to commit to Rocky Linux, and its founding support and services partner CIQ, was vital to ensuring that open network development can economically scale to and sustain tens of thousands of sites (and, potentially, an order of magnitude more).
Cost, however, is just one benefit and differentiator of the Rocky switch, according to Seetala and others at both software business Rakuten Symphony and operator Rakuten Mobile. Rakuten also foresees advances in high performance, added flexibility, and greater cost efficiency as deployments scale. It notes that Rocky Linux deployed on its Symworld Cloud Platform better supports highly latency-sensitive, performance-focused workloads through its fine-grained allocation of compute, network, and other resources.
Rocky Linux is also considered to be on a par with commercial alternatives, according to Ryota Mibu, Cloud Platform Division Manager at Rakuten Mobile, and credited as a key contributor to the 50% cost savings projected for Rakuten's Symware carrier-grade open RAN deployments.
Seetala adds that the goal of Rocky support goes beyond short-term gain for Rakuten, and includes an overarching long-term aim of supporting the growth and prominence of the open network ecosystem as a whole. Through its shared experience and sponsorship of the Rocky Enterprise Software Foundation, Rakuten will also be facilitating compliance of Rocky Linux solutions for operator deployments, such as ensuring industry standards are met or surpassed, and that the supply chain is secure.
Commenting on the move, Rabih Dabboussi, Chief Business Officer (CBO) at Rakuten Symphony, made clear to TelcoTitans that the aim is disruption, which — in terms of partnerships — potentially means moving away from some of the legacy cloud licensing methods in the telco world, in favour of smaller, more agile, and innovative players that are changing the game.
" Our philosophy about the open, software-centric mobile network is pivotal for a successful transformation of the mobile industry, and CIQ with Rocky Linux, as an open platform, is an essential element of our Kubernetes telco cloud stack.

The cost structure that was offered by the legacy operating systems was designed for enterprise use where you deploy tens, maybe hundreds, of servers, but, in our world, mobile networks are built differently and serve different purposes than an enterprise IT network. A software-centric mobile network requires thousands of servers and nodes. Therefore, the commercial construct of telco cloud needs to be optimised significantly."

Dabboussi.
Sharing experience to lead an industry charge
While Rakuten Symphony is creating a Rocky Linux -focused team within its cloud business unit, it is also working with other vendors and technology partners to evangelise the operating system as the industry standard for running large networks.
According to Seetala, the impetus of the Rakuten team has added heft as a result of its practical experience in helping to deliver a commercially operational scaled telco cloud platform in Japan.
" Open RAN is evolving, and there are so many things that we at Rakuten can expose for the community in terms of the nuances of real-time kernels that need to be addressed, and we saw a great partner in Rocky to work collaboratively on these changes. "

Seetala.
Seetala adds that the role of Rakuten in supporting the development of Rocky Linux as a foundational element of open networks goes beyond the contribution to radio. "There are other use-cases that are not RAN at the edge. There's a lot of high-performance storage, high-performance network needed there", he noted.
Through its community participation, Symphony can also be seen pursuing the goals of its Center of Design. These are based on simplification and the removal of unnecessary cost and complexity, as cloud-based architecture heralds a new telecoms era where the centre of gravity shifts from hardware to software.
" This applies equally to architectures, technologies, and cost structures. With the modern cloud based architectural changes now being introduced into telecom for the first time, this is the opportunity to think differently and solve problems in new ways given our large scale and performance needs. "

Tareq Amin.