Group taps Japanese operator's know‑how in virtualised networks through MoU.
Implied suggestion that TIP collaboration not moving fast enough for commercial "end‑to‑end" deployment of open RAN architectures.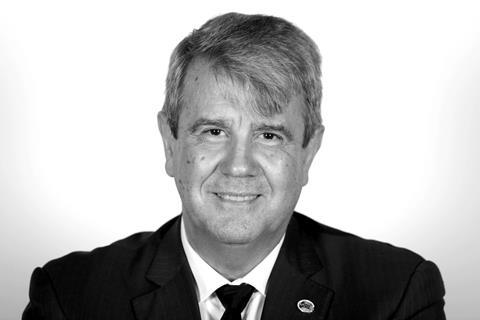 Enrique Blanco, Chief Technology and Information Officer (CTIO) at Telefónica, pointedly explained why the Group had signed a Memorandum of Understanding (MoU) with Japan's disruptive Rakuten Mobile.
Highlighting the progress made by Rakuten in delivering tangible services using the emerging technology, the CTIO disclosed that Telefónica plans to run pilots of open RAN technology during 2020 and 2021, as a "precursor to a massive deployment in one of our main cities, our main operations" in the first quarter of 2022. He predicted that, between 2022 and 2025, 50% of the operator's upgrades to radio sites would employ open RAN technologies.
"This is not a wish, this is not a hope. Rakuten has demonstrated that this is a fact", declared Blanco, alluding to Rakuten Mobile's successful deployment of open RAN technologies in Japan, and adding that "we will be pushing extremely hard trying to guarantee that this happens. The pilots will be designed to ensure the new technology can deliver the 'five nines' (99.999%) availability that has long been a benchmark for telecoms networks".
The note seemed a thinly veiled dig at the Facebook-backed Telecom Infra Project (TIP). While Telefónica has long been an active participant in TIP's OpenRAN Project Group, the official MoU announcement made no mention of that.
The emphasis was rather on the Rakuten Communications Platform (RCP), suggesting Blanco is keen to hurry things along. After all, the Group is aiming to ramp up 5G open RAN deployment in its core markets of Brazil, Germany, Spain, and the UK, which will apparently involve "thousands of nodes" (Telefónicawatch, #143).
RCP in the fast lane
While Telefónica has had some success in deploying 4G‑based open RAN in rural locations, most notably through its Internet para Todos (IpT) project in Peru, it has yet to get the tech moving in urban areas, either for 4G or 5G.
Rakuten Mobile's RCP, on the other hand, has supported 4G open RAN in Tokyo and other cities since April 2020. The Japanese operator plans to launch 5G, using a virtualised core and RAN, later in September or early‑October 2020.
Blanco, it seems, wants to get open RAN in the fast lane by leaning on RCP learnings. This would fit with the pragmatism of a results‑driven senior executive who expects partners to keep pace with his plans (and has been known to berate or replace those that don't), and a Group that has not always been considered a 'joiner' when it comes to industry initiatives (Telefónicawatch, #93, #103, #104, #124, passim). Perhaps even more significantly, Blanco is an advocate of industrialisation of processes, and has talked up Telefónica's strategy of taking lessons from one market and applying them elsewhere to enable an accelerated rollout — for example the fibre deployment in Spain that is being leveraged in Brazil, and soon potentially in the UK (Telefónicawatch, #134 and #143). Rakuten's work could provide just the sort of replicable experience he is after.
Telefónica's MoU with Rakuten covers not just open RAN collaboration, but development of 4G/5G core and operations support systems (OSS) that the Japanese operator already has up and running in its RCP, using machine learning to optimise the allocation of resources in response to real‑time shifts in demand to automate both the network core and the OSS.
It is hard not to conclude that Telefónica's CTIO deems TIP progress too slow and not far‑reaching enough. He noted that Telefónica strongly believed that networks were evolving towards "end‑to‑end virtualisation through an open architecture", and that OpenRAN — TIP nomenclature for 'openness' in the radio access network (RAN), which disaggregates software from general-purpose processor hardware using open application programming interfaces — was just one piece, albeit a key one, in the "whole picture".
MoU checklist
Research/conduct lab tests and trials to support open RAN architectures, including deployment of artificial intelligence (AI).
Jointly develop proposals for optimal 5G RAN architecture and open RAN models as part of industry efforts to achieve quicker time to market, new price points, and the benefits of software‑centric RAN.
Collaborate in building an open and cost‑effective 5G ecosystem, based on open interfaces, to help accelerate maturity of 5G with global roaming.
Develop a joint procurement scheme of open RAN hardware and software that will help increase volumes and reach economies of scale.
RCP and TIP differences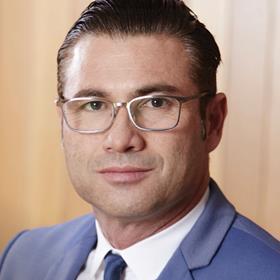 In a recent conference call with European journalists, Tareq Amin, Rakuten Mobile's Chief Technology Officer (CTO), claimed to work "very closely" with TIP. He then added that the RCP approach was substantially different from the Facebook initiative.
"TIP hasn't built the cloud infrastructure layer, but has tried to build a collaborative ecosystem focusing more on component disaggregation", said Amin. By contrast, RCP has a foundational cloud infrastructure, which Amin described as a "telco‑hardened Docker container architecture, which can run both VMs [virtual machines] and containers".
On top of that, said the CTO, is the network functions layer (radio, core, and IMS, for example), above which sits the RCP Automator layer that uses AI and machine learning for "intelligent operations". The top RCP layer is the 'marketplace', an app store approach designed to make deployment of virtualised networks much easier for operators. Proofs of concept for the RCP marketplace are slated to start in November 2020.
Amin said the RCP has been designed to support much greater automation than has been possible in the past.
"We have implemented virtual agents and analytics into the network and we're marching towards something we call 'level‑four' autonomous network. The ultimate goal is to deploy a network that can manage itself and, most importantly, without the legacy building blocks of the organisations that hindered most telecom companies to offer services faster and quicker than OTT [over‑the‑top] and internet-facing companies. "

— Amin.
The CTO also claimed that the operating costs of Rakuten Mobile's network in Japan are "already 30% lower than that of a conventional network", despite serving some of the densest urban conurbations in the world, adding that "this kind of architecture could provide the foundations telecoms networks will need to become fully autonomous".Although some industry vendors have suggested an open RAN network could be more vulnerable to cyber‑attacks, Amin assured that the technology will provide more visibility across the network.
Both Blanco and Amin stressed they are looking to work with other mobile operators to further develop the technology. "We are not building a competitive tool with open RAN… we are building an ecosystem", maintained Blanco, noting that Telefónica was in discussions with "other large European operators".
Amin added that "I am very confident that you'll see quite a bit of industry collaboration to push this concept around open networks", emphasising the need for operators to engage with the component and equipment suppliers.


Ken has been writing about developments in the fixed and mobile markets for over twenty years. He has been a contributor to Market Mettle and TelcoTitans since 2015.