Communication Workers Union‑led strike to take place across October.
Strikes over pay will include hundreds of BT's 999 call handlers.
BT slams decision as a "reckless course of action".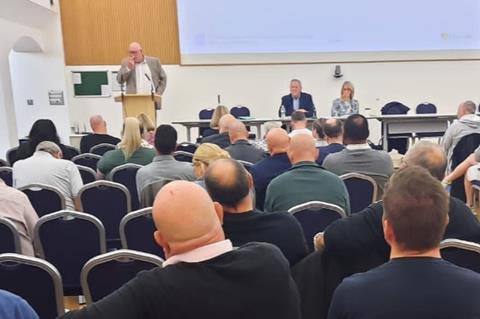 The Communication Workers Union is upping the ante with the announcement of a four‑day national strike over pay this October. About 40,000 BT Group workers are set to take industrial action, including some 400 of the operator's 999 emergency call handlers, who had initially been "carved out" of such plans.
Action will take place on 6th, 10th, 20th, and 24th October, after union walkouts in July and August failed to prompt a pay increase from BT Group. Strikes have come in abundance this year amid a generation-defining cost‑of‑living crisis in the UK, supplemented by the worst inflation among all G7 countries.
The Bank of England has projected higher energy prices to push inflation to 13% later this year, leading to workers across multiple industries fighting for a real‑term pay rise. According to the CWU, that's exactly what BT failed to do back in April, when it agreed to a £1,500 (5%) pay increase for frontline employees including contact centre staff, engineers, and retail workers.
The union, which boasts about 200,000 members, previously demanded a 10% increase for BT workers across the board, although the operator refused to reopen a pay review for the remainder of 2022. Dave Ward, General Secretary of the CWU, characterised the dispute as "modern Britain in a nutshell", claiming that "lives are at risk because a company's top brass won't listen to workers".
However, reports from Reuters indicated that BT seemingly perceives the situation very differently. Despite asserting that the operator will "respect the right of colleagues to strike", a BT spokesperson branded the decision as a "reckless course of action".
BT has been firm in its assertion that the pay review for 2022 has concluded. Speaking on BT's earnings call for the quarter to 30 June 2022, Jansen said the strike, "where nobody wins", is an "extremely sad" situation.
However, asked if he would consider further increasing salaries for frontline staff, he replied, "why would I do that?", insisting that "we've done everything we possibly can to help our people", and that BT's flat £1,500 (€1,774) pay rise "compares extremely well" with the wider industry.