For many years, the telecoms industry has been attempting the balancing act of managing the decline of traditional services while extracting the full value of decades of massive investment in the operational systems that enable them. The challenge of escaping this 'technology debt' has now been heightened by a pandemic that has changed, potentially permanently, the nature of network and customer topographies.
Oracle, which has fully embraced a cloud-native approach to its own services, is confident operators are on the right track with early moves to transition their primary infrastructure. The next step will be the adoption of a mindset encompassing hybrid cloud deployment models that will reimagine the cloud for the demands of fully virtualised network environments.
Drawing on deep understanding of operators' businesses and operations, the Oracle team cautions not to apply a cookie cutter approach to the cloud transformation piece. While this can start fast, it then gets derailed by non-negotiable telecoms requirements, such as data sovereignty and latency.
The read-through for the telecoms industry is the need for an equilibrium that balances the necessity for digital momentum with critical telecoms-specific requirements and maximisation of existing assets, to create an infrastructure and business that is more agile, cost-effective and future-proofed, according to Farooq Hakim, Vice-President for Strategic Accounts at Oracle.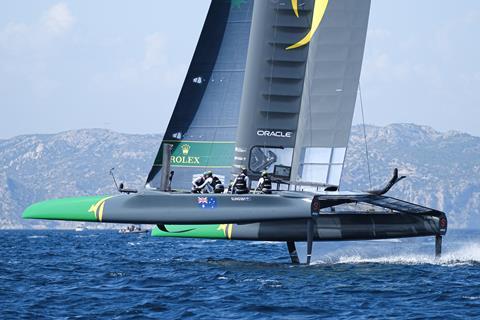 These internal workloads will increasingly need to be cloudified as digitalisation advances, but stakeholders need to be confident this delivers on their key performance requirements, such as latency, data sovereignty, reliability, resilience and security. Reputational risk remains a particular concern regarding entrusting sensitive data and critical workloads to the public cloud.
Oracle sees the answer in a next-generation cloud-native hybrid environment that is architected with sufficient rigour, footprint and capability to reassure stakeholders.
"It is important to note that this isn't just about performance. Operators are realising that 80% of what they will do with the cloud is moving existing brownfield workloads, and it is not economically feasible to replace or rebuild these workloads. Instead, refactoring is a good fit, and the cloud provider needs to be fully in a position to support the components of existing workloads. What Oracle has done is focus on how all existing workloads can be modernised in the most efficient way. "

Simon Rogers.
Openness should also be top of mind for operators looking ahead to cloud-native services. Simon notes that data egress is an increasingly important consideration, with "some customers finding that, once they're on a public cloud, the cost of getting the data out is so significant that it effectively creates a lock-in".
With this potential for lock-in comes the spectre of bill shock — undermining the efficiency gains that were modelled into the switch to first-generation cloud services. As an example, Simon said that a "massive, massive" factor in web communications company Zoom's recent decision to adopt the Oracle Cloud over hyperscaler alternatives was data egress expense (as well as high performance). This subtle form of capture can lead to a subconscious gravitation towards a single service or service provider, and ultimately a belief that nothing can be used outside of it, which he says "leads you down a lowest common denominator route".
Oracle recognises the fundamental requirement to be open when moving towards a cloud-native environment, which can be seen in its cloud architecture and API interoperability, according to Simon. The vendor prides itself on the scale of its engagement with open-source technologies, particularly to ensure they are enterprise-grade, including "delivering these enhanced capabilities back into the open-source arena".
Another pitfall that could be awaiting operators is that, in migrating from monolithic network equipment provider to disaggregated multi-vendor relationships, they inadvertently transition to system integrator (SI) dependency. Hammad cites estimates that over one-third of O-RAN spend could be directed to SIs. He considers that Oracle provides a safety net: "we think we can help test and pre-integrate O-RAN deployments in the way operators want to, not the way they are being told to by vendors or SIs".
Oracle and Vodafone
Oracle is well placed as digital service provider enabler, unique in its combination of leadership across full stack enterprise applications, telecoms solutions, and cloud infrastructure. It emphasises differentiation in alignment, considering itself absolutely in lock-step with customer success.
"If you look at the Oracle side: it produces technology for consumption by companies like Vodafone from the lowest level bare-metal compute, which is just a technical component, up to a full retail suite, telecommunication suites and components. That's our uniqueness."

Hein Van Der Merwe.
Oracle has a very deep and significant relationship with Vodafone, practically every day in some way supporting everyone (and everything) that comes into touch with the operator. It may lament that Vodafone does "notrealise how much already runs on Oracle platforms", but this can be interpreted as a backhanded compliment to their resilience. It also reflects the relationship gamut, which extends across cloud, enterprise systems, database, data centre, access management, and more. Oracle is deeply invested in helping Vodafone provide the next generation of services that businesses and consumers are demanding, such as use cases enabled by IoT, 5G and AI/ML. Working with strategic partners including Accenture, Celfocus and Ericsson, Oracle and Vodafone are creating the telco of the future.
" We touch pretty much every part of operators' estates and provide critical systems. We see ourselves as a next-generation cloud company and, along with the mix of being one of the world's largest enterprise application providers, we believe we have key differentiation in having an optimised platform that delivers for enterprises. We are moving operators' existing environments to the cloud: not just the infrastructure; not just the middleware technology; but also the enterprise application. We provide the telecoms sector with the technology to drive their business; We're not in there to take over their business but to enhance and future-proof their services. "

Farooq Hakim.
Recent significant EMEA industry deals include Etisalat, Orange Africa, Telefónica and TIM working with Oracle on at least two of the following three initiatives: serving as host partners for regional data centres; migrating their own on-premises Oracle Database workloads to Oracle Cloud; and selling a range of Oracle Cloud services to new and existing government and business customers. The multi-year deal with Telefónica, for example, will see Oracle deliver a dedicated internal cloud platform for service provision, including BSS and OSS functions. This supports the Spanish group's goal of creating a shared open platform to enable expansion of its digital services portfolio through internally developed solutions, as well as services co-hosted with partners. In targeting deals such as these, Oracle is building on its established role to transition telco clients to a cloud-native future, and to drive the benefits of cloudification into the infrastructure side where it has also been influential over decades.
Oracle also offers multi-sided partnership, being able and keen to help advance Vodafone's ambitions in the enterprise, a segment where operator and technology supplier share very strong credentials. Hammad gives the example of cloud, which "presents a mutual opportunity where we can help create a unique cloud for an operator to serve its B2B customers using the same technology". Oracles' go-to-market partnerships can encompass blockchain, IoT and security services, as well as industry-specific propositions (connected car, financial, healthcare) and SaaS applications (finance, HR, sales, marketing).
"Telcos are well placed to become cloud service providers. Customers have long trusted them for high levels of service, trust that can now be transposed to providing cloud services considered critical — migration, integration, orchestration, automation and other services such as billing. Oracle has been actively working to create these joint go-to-market opportunities and provide the cloud infrastructure that balances key workloads between cost-efficient, shared public cloud infrastructure and more-sovereign, lower-latency private infrastructure. "

Hammad Hussain.