EMEA telecoms SI talks to TelcoTitans about the changes it has made to its Vodafone client team to ensure it is in lockstep with the Group's Tech 2025 strategy.
Provider saw importance in mirroring Vodafone's own organisational refresh to make sure it is closely aligned with Group focus and ways of working.
Celfocus seeking differentiation around subject matter expertise, 'build-and-reuse' modelling, and reliability.
Vendor looking for expanded solutions incubation role within Vodafone.
Vodafone remains 'strategic' client two years after setting Celfocus free.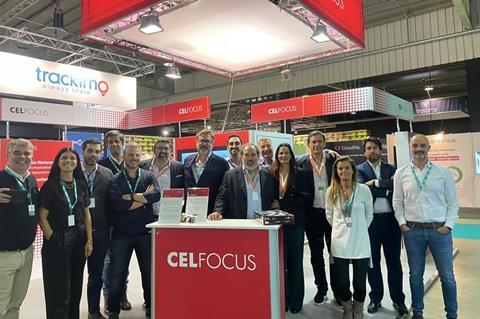 Telecoms systems integrator (SI) Celfocus has highlighted how it has been realigning its Vodafone commercial and support functions since 2020, when the Group relinquished its partnership stake. Since that deal, which saw Celfocus come under the full ownership of IT service provider Novabase Group (Vodafonewatch, #186), it has been strengthening resource and enhancing focus to suit the platforms and partnerships strategy that underpins Vodafone's Tech 2025 programme.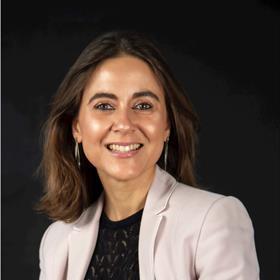 The SI — a behind-the-scenes sherpa on many of Vodafone's flagship IT projects over the years — confirmed with TelcoTitans that the operator remains both a strategic client and its largest customer, two years after the transaction.
Parent Novabase has also been working to "reinforce" the relationship, pushing to raise awareness of Celfocus' role in key Group projects "across Vodafone stakeholders", such as via a large presence at last week's Arch Summit in Luxembourg, said Maria Gil, Celfocus Board Member with the responsibility of Vodafone Group and Marketing.
" Our focus and mission stay the same — to be an active participant in the implementation of the global solutions Vodafone wants to deploy across the markets, whether via a build or buy approach. "

Gil.
Novabase is clearly intent on addressing historically low-key Celfocus' 'best kept secret' moniker. When quizzed over the years by TelcoTitans, stakeholders in the know have invariably positioned Celfocus as a respected benchmark in telco SI that 'delivers', including being vouchsafed for by top players like Ciena, Oracle, and Salesforce who namecheck it as an anchor delivery partner.
Distilling account focus down to a 'T'
Last year's emergence of Tech 2025 — the strategic programme Vodafone is currently pursuing, to help morph into a "new generation connectivity and digital services provider" — has seen Celfocus update its Vodafone account focus and strategy accordingly.
Gil said the provider has been using the strategy pillars of Tech 2025 to "adapt and evolve our focus", starting with an update to how its Vodafone client team is set up.
This seeks to mirror the new Vodafone organisation and operating model, calibrating activity around 'Areas', 'Tech Domains', and 'Markets'. At the same time, the business has "reinforced" its presence in the Group Technology areas of Vodafone Networks and Vodafone Digital & IT, as well as Vodafone Business, and the operator's central consumer functions, while "maintaining the strong presence we had already in the markets where we have a footprint", Gil added.
The review has resulted in Celfocus' Vodafone client team adopting a "'T‑shaped' organisation, with an account structure that combines responsibility by area/domain, and responsibility by market", said Gil.
Knowhow is a no-brainer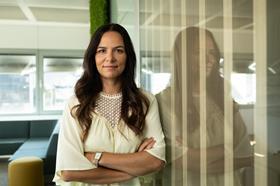 Underpinning the structural changes has been a focus on skillsets and experience, with Carla Penedo, Head of Offer Development & Architecture at Celfocus, outlining two key ingredients for the team to be successful.
Firstly, she said, there was ensuring that each team has the level of expertise and knowledge of its chosen area/domain that is necessary to help Vodafone meet its 'TechCo' objectives.
" You need to be a subject matter-expert to have a right to play on this Vodafone strategy. "

Penedo.
Second was the need to build "deep local market knowledge to be an active agent of collaboration, standardisation, and co-working for global initiatives and solutions". "We want to be ones that can successfully execute the build-once-deploy-many strategies", Penedo added.
For Penedo, these structures and skillsets are vital for partners to truly align with Vodafone's Tech 2025 goals.
" We believe that a domain-based organisation requires a partner strategy approach based on skills and expertise, more than selection of a multi‑purpose vendor. The ability to scale — with size, quality and in cooperation — for each domain or sub-domain will also be essential. "

Penedo.
Celfocus: notable Vodafone projects

Project

Focus

Source: Celfocus.

Vodafone Business UK Enterprise Online Portal

Aimed at attracting and engaging enterprise customers. Centred on thought leadership, this initiative primarily focused on content but also took advantage of advanced digital marketing best practices, especially those concerning SEO, personalisation, A/B testing, analytics and integration with the latest technologies in marketing automation.

Vodafone Smart Tech

This ecommerce platform is the centralised sales channel for all Vodafone Smart Tech products. With the IoT market growing at a fast pace, an agile and scalable solution was required to reach different markets and segments. The project was delivered with an agile methodology, with ten biweekly sprints, and kicked-off with an immersive design workshop where the project scope, as well as the user stories, timeline, and feature set, were defined and clarified.

Vodafone Group Network Operations Centre (Vodafonewatch, #187 and #198)

This project delivered a cognitive solution automating network end-to-end incident detection and resolution to improve operational efficiency for first line operations of the Vodafone Global NOC. Live since 2018, the solution leveraged advanced analytics, AI/ML, automation, and a unified portal, with five OpCos now onboarded.

Vodafone Portugal digital transformation

As part of Vodafone Portugal's BSS core IT systems, this Siebel upgrade project was a critical piece of the operator's ongoing digital transformation. There was a strong need to automate and streamline the entire process to achieve shorter release cycles, while maintaining the defined quality standards. Benefits included reduced release approval time and increased regression testing coverage.

Vodafone Group DTV (Vodafonewatch, #174)

Delivery of a central, cloud-based digital TV analytics multi-tenant platform designed to easily evolve from descriptive to predictive and prescriptive analytics serving local OpCos and content providers with business and operational KPIs calculated either in batch or real-time. Live since 2017, and with ten markets now onboarded, the solution has delivered customer service improvement and cost reduction.
Tech 2025 tie-ins: delivery, efficiency, and collaboration
Celfocus considers the Group Technology reorganisation that accompanied Tech 2025 to have brought to the fore some of its natural strengths.
The SI, which has some high-profile competitors, has a reputation for delivery on highly complex projects, for example.
" We know very well our strengths, and the areas we are focusing on are delivery capabilities. This is an essential criteria that we promote with Vodafone decision makers. We only target what we believe we can deliver. "

António Ferreira, Vodafone Global Account Director at Celfocus.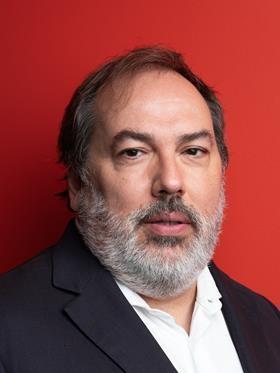 Another area of tie-in with Tech 2025 has been Vodafone's increased focus on standardisation and 'build-to-reuse' of technology solutions and assets across markets, which Ferreira described as a "very native" concept to Celfocus.
The provider has already reused key assets "several times" for the Group, he said —such as with the Celfocus Order Management solution (also used as Service Orchestrator) that has underpinned deployments at Safaricom, Vodafone Portugal, and Vodafone IoT, automating and orchestrating critical processes in each client.
" Celfocus was a joint venture with Vodafone and our mission and strategy since the very beginning has been to replicate successful solutions across markets and Group. "

Ferreira.
Ferreira also pointed to Celfocus' collaborative ways of working, use of hybrid teams employing the Scaled Agile Framework (SAFe), and "solid experience" in build, operate, and transfer projects as fitting well with the context surrounding Tech 2025.
Overall, the provider's focus is on "supporting Vodafone's fast paced environment by delivering, in partnership, capabilities that support their transformation towards becoming a TechCo and enable their capability for differentiation", Ferreira added.
Celfocus' strategic pillars for collaboration with Vodafone

Pillar

Benefits

Source: Celfocus.

AI and data-driven decisions

Leveraging data to enable AI/ML for speed and innovation as well as data-driven business and technology decision making.

Automation

Enabling zero-touch automation whenever possible, as a way for operators to tackle complexity and realise business value by incrementally making networks more intelligent and efficient, and to be able to focus everyone's efforts and time on differentiating capabilities and not on routine tasks.

Cloud-native

Cater for highly dynamic scalability needs.

Open integration

Open standards to increase interoperability and reduce lock‑in, making it easier and cheaper to deploy, integrate, and upgrade.

Reusability

Loose coupling and high cohesion componentisation, to increase reusability and reduce dependencies while increasing teams' autonomy.
From supplier to partner
Going forward, Celfocus sees potential for these changes to result in even closer alignment with Vodafone.
The SI positions itself as an "incubator of new solutions" for Vodafone and Ferreira saw this as continuing to be a "valuable instrument" in its work with the Group, with potential for firmer ties on new service development.
" We want to evolve this to a more formal tool in Vodafone strategy as a Centre-of-Engineering that works together, side-by-side with Vodafone teams in specific areas and domains where our expertise adds on to the skills and scale from Vodafone. "

Ferreira.
Celfocus profile, November 2022
Global Vodafone Account Director: António Ferreira

Celfocus delivers high-tech system integration services in the digital and cognitive space. It was founded in 2000 and is part of Novabase Group, listed on the Euronext Lisbon Stock Exchange.

As a technology company, it accelerates product and service innovation by promoting innovative digital capabilities and delivering business value in complex, mission-critical challenges.

With digital enabling large-scale innovation and disruption — in a context of increasing data complexity and growth — propositions are centred on three pillars focused on business efficiency and customer experience: digital transformation; cognitive; and network automation.

Celfocus's agile delivery methodology is aligned with industry best practices, tailored to reduce risk, and enables faster time to market. This gives clients access to a solid vision of what adds value and what does not, based on customer-centric architecture, data-driven approach and evolving reusable components that combine its own and other vendor's technologies. From strategy through operations, Celfocus collaborates in areas such as actionable AI and cognitive automation, as well as digitalisation.

The systems integrator has a strong track record delivering digital transformation projects for tier-one clients in sophisticated sectors like telecommunications and financial services. Its EMEA-centric project footprint extends across 40 clients, including AXA, BNP, Generali, Safaricom, STC, Santander, and Vodafone.

Group revenue: €120m (2020)

Headcount: 1,500+

Headquarters: Lisbon, Portugal

Hubs: Netherlands (Eindhoven), Portugal (Lisbon/ Oporto), UAE (Dubai), UK (Newbury)

Website: www.celfocus.com