As the CRM giant sharpens its focus on telco transformation, Salesforce Industries highlights the need for operators to lose legacy baggage, embrace cultural change, and focus on collaboration to move at digital pace.
Experience of acquisition Vlocity demonstrates three trends in telco transformation, from gradual evolution to enthusiastic adoption of greenfield solutions, with digital-led programmes sparked by B2B and e-commerce also coming to the fore.
Salesforce head of vertical solutions for telcos, Dan Ford, notes continued relevance of standards-based solutions in the pursuit of simplification, as operators strive to move faster, and meet more sophisticated demands for a digital customer experience.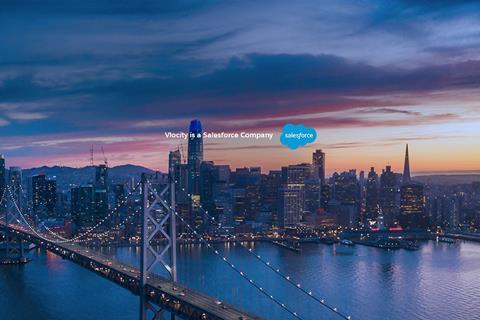 Wholesale services provide expansion opportunity
While operators are looking to simplify internal systems to reflect the needs and expectations of their consumer and business retail customers, Ford believes there is also a growing opportunity to overhaul their approach to wholesale services.
He notes that tier-one operators can find themselves working with hundreds or thousands of business-to-operator (B2O) service partners and resellers, with a fragmented catalogue of services and most orders completed electronically without any sales contact. Ford highlights instances where, by unifying the service portal and product portfolio, Salesforce has made it simpler for resellers to complete orders, prompting a significant jump in satisfaction with the operator across the channel, quantified by a double-digit rise in Net Promoter Score (NPS) performance.
Tying in with its industry participation (see above), Salesforce employs standard APIs for integration, which enable workflow for wholesale services to traverse multiple nations, automate a string of processes involved in providing quotes to customers, completing their orders, and verifying fulfilment.
In a real-world instance, a transformation of this nature for a European operator reduced average order time to minutes from potentially days, and substantially improved customer satisfaction.