Vision of new flexibility and optionality in operator RAN deployments; not just a cost-slicer.
5G piece to be added to OpenRAN by end of 2019; vendors position for network densification role.
Operators still to adapt themselves culturally and organisationally to exploit OpenRAN changes.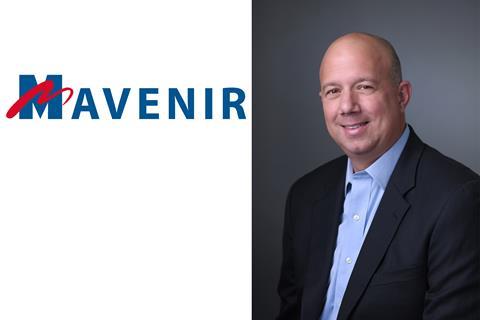 Operators' plans for OpenRAN technology have major potential to transform how they run their services and procure network equipment — but it may take volume of business before the full benefits come through, including operationally, according to one of Vodafone's key partners on the programme.
Stefano Cantarelli, Chief Marketing Officer of Mavenir Systems, spoke to Vodafonewatch in the wake of the operator's announcement, and sought to emphasise how OpenRAN's fresh network architecture will provide a platform for challengers to take on the major radio access network (RAN) suppliers and disrupt traditional, closed systems.
In doing so, OpenRAN promises not only to enable under-pressure operators to cut outlay — particularly on the remote radio units (RRU) that account for the bulk of virtual RAN (vRAN)-related cost. It will also support greater innovation and flexibility in the modelling of networks, both in terms of technology configuration and pricing.
"If you sort out the cost of the RRU, you have two benefits: the first is you have prices going down; and second you enable niche or specific configurations that traditional suppliers today are not interested in. "

— Cantarelli.
One commercial example raised by Cantarelli is technology licencing of radio software offering "unlimited" usage of frequencies in certain regions — more closely mirroring operators' tariffs for end-users.
"Today, what happens is the big vendors look across the world and provide the frequencies that everybody is using, the most common configurations, and just stick to those because they create volumes for the hardware manufacturing. But maybe there are other frequencies or configurations that people want to use, and some smaller guys will say 'we will do that, there is a piece of the cake there'. This will create much more demand in the market and much more supply. "

— Cantarelli.
Access to opportunity
The timing of Vodafone's OpenRAN announcement was linked in much of its media coverage to the ongoing geopolitical storm surrounding Chinese vendors Huawei Technologies and (to a lesser extent) ZTE, and its exacerbation of concerns over the concentration of operators' network supply bases. However, Cantarelli — a former Vodafone executive, who joined Mavenir in 2018 — played down the US-China trade machinations as a driver for OpenRAN. He pointed instead to positive influences, such as interest in the cloud-based vRAN platform used by upstart pioneer Rakuten Mobile, which launched preliminary services in Japan a few days before Vodafone's announcement, and eagerness to build on Vodafone's trials in Africa and Turkey. It is about agility and time to market, beyond the disruption of the economics, he said.
Further, Vodafone is likely to have taken a characteristically hands-on approach to development of OpenRAN technology, with an especially close focus on component costs. To build on this, it and other OpenRAN proponents will be increasingly conscious of a need to stress their enthusiasm and attract momentum from elsewhere in the industry — especially as the supplier establishment remains (largely) resistant.
"The critical thing is building the volume in order to be able to boost the ecosystem, which is what I think the operators have started to understand — and as such they are saying 'we need to fast track adoption' and show the industry there is a desire to start deploying it. "

— Cantarelli.
Regarding technology readiness, Cantarelli deemed Mavenir's OpenRAN solution to be "available for deployment now", including 5G capability by the end of the year. Vodafone, Mavenir, and other partners continue to work on adding new capabilities through an OpenRAN 5G New Radio Project Group within TIP, co-chaired by the operator and Sprint (in process of merging with Deutsche Telekom's T-Mobile US).
Waiting for the cultural and technical stars to align
It could also be possible to read Vodafone's trumpeting of OpenRAN plans as a signal of pressure to move network-reshaping and 5G rollout to a new phase, tied with the Group's coming transition to a new Technology 2025 strategy, formally kicking off from April 2020 (Vodafonewatch, #176).
5G is where OpenRAN proponents have said the technology will come into its own, laying a more effective foundation for operators to support high-speed, low-latency services, including edge computing-based applications enabled via the distributed servers used to support central units.
Cantarelli is particularly positive regarding the use-case for OpenRAN in 5G network densification, arguing that by adopting its architecture, operators will be able to roll out and manage new sites in busy areas "three to four times" more cheaply than with traditional setups. Like with rural coverage expansion — one of the main use‑cases that Vodafone has focused on with OpenRAN trials — the economics of new site deployments do not face dilution from the existence of past RAN kit and the need to build around legacy RAN and core network elements, such as base station controllers and radio network controllers.
Further, for Vodafone, which has been signalling intent to accelerate re-farming of 3G spectrum and is working with other operators to shift basic, legacy services to a shared or wholesale platform (Vodafonewatch, #178 and passim), this approach could dovetail with decommissioning and consolidation of legacy network assets.
"When you try to replace a typical macro site, we have done some calculations that the savings are up to 40%. This is… a good saving, but it's not 'my god!'. Now, we believe that vRAN will be particularly effective when you start to do densification because vRAN allows you to centralise a lot of the infrastructure that runs on servers and use it very effectively. That kind of situation is when you start to densify infrastructure within a city with small-cells or different layers — millimetre wave on 5G, for example. I believe we can achieve those three- or four-factor savings. When you look at 5G, it will be even more clear that you are going to have to go in the direction of vRAN because the traditional legacy base stations will not be able to be sustained economically if you have to deploy four or five times the number of base stations. "

— Cantarelli.
Among questions for the OpenRAN camp is how quickly momentum can be built around the technology's development and when operators are likely to push the button on network densification. Currently, Cantarelli notes, many operators are just adding 5G frequencies to existing sites — giving time for OpenRAN technology vendors to work their way into densification planning.
"They are just adding some 5G capacity. They have not in fact installed any proper 5G core; they are just taking traffic onto the existing EPCs [evolved packet core] and some extensions in order to manage 5G traffic. So, these are not really 5G networks — this is just… to relieve the bandwidth and give additional speed or capacity to the user. If this is what they are going to build, only, then maybe vRAN is not going to be so big. But the projection is this is not the 5G network — the 5G network comes when they start to densify. "

— Cantarelli.
Cantarelli cites "maybe late-2020, maybe beginning-2021" as a timeframe for operators to move to this next stage in 5G. A longer challenge, he notes, could be the need for cultural and organisational change in operators that have traditionally had comfy, close ties with their key vendors, rather than managing a much more diversified RAN supply ecosystem. This sits behind Mavenir's positioning as a network integrator for OpenRAN.
"At the beginning, I think vRAN will be deployed in a traditional way, which means that operators will have a supplier like Mavenir, for example, that will take care of everything. Maybe they will order a specific radio [directly], with their discount, but they will ask Mavenir to deploy everything and be responsible for end-to-end performance. I think this is what is going to happen in the beginning. Then, later on, let's say in five years from now — once it becomes a bit more routine and a verified interoperability — then operators will maybe be more relaxed and just buy licences from someone and deploy their own servers and radio, acting really as a disaggregated model. But in the first few years, I think, they will still rely on end-to-end suppliers who will be deploying radio access for them. "

— Cantarelli.