"Smart RAN" momentum building.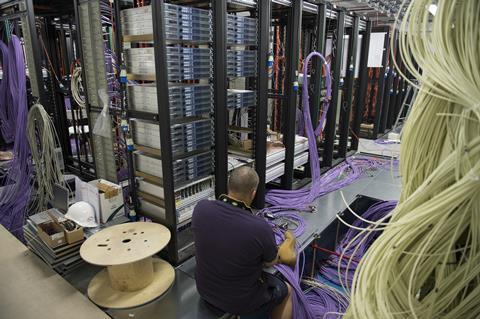 The O‑RAN Alliance, an industry group fostering the development of open, disaggregated radio access network (RAN) technology, heralded a boost in its operator membership numbers, with eight operators, including BT Group, joining its ranks in 2019 and early‑2020.
The other new members flagged by O‑RAN Alliance were: Bell Canada, Chunghwa Telecom, DISH Network, KDDI, SoftBank, Sprint, and Vodafone. The body said it now had more than 160 members, including 24 mobile operators. BT minority parent Deutsche Telekom is an early O‑RAN Alliance participant.
O‑RAN Alliance positions itself as an open technical organisation, with a broad industry stakeholder base contributing to standardised architecture and specifications. In November 2019, it held its first major global 'plugfest' to drive interoperability of open RAN solutions across developers and vendors, and it is this progress towards commercialisation that appears to be behind the organisation's growth, and BT's enthusiasm.
BT's focus on RAN development has been centred on virtualised RAN technology (vRAN) — a specialist area it considers a key software‑driven subset of the overall evolution of Open RAN (#287, #294, #300, and #309). This vRAN work has been a key element of BT's contribution to the Telecom Infra Project (TIP). At the TIP Summit in late‑2019, BT representatives emphasised the technology was reaching a point where it needed to get out into the world for pilots and trials, and confirm its effectiveness as a "multi‑vendor solution for a disaggregated ecosystem".
As the strands of open RAN development begin to come together, BTwatch notes that the O‑RAN Alliance has started to use the more general, and marketing-friendly, term "smart RAN".
TIP goes mainstream
TIP as a whole also flagged a new relationship with the O‑RAN Alliance with the signing of a liaison agreement on developing RAN solutions for 5G. The BT‑led vRAN group within TIP has been focused on 4G in its initial stages, but Richard Mackenzie, a Principal Researcher at BT, recently said that work on applying its work to 5G was gathering steam, which appears to tie in with goals of the latest partnership.
TIP said the two entities' collaboration would "ensure a clear and unified signal to the ecosystem on the optimal solution set for modern networks", through shared use of TIP Community Labs and PlugFest projects. TIP will also be able to reference O‑RAN Alliance specifications in its requirements for developers.
In a similar vein, TIP and the GSM Association reached an "understanding" intended to enable the mobile industry organisation to feed its requirements directly into TIP project groups. TIP also signalled more formal relationships with the Open Networking Foundation, Open Compute Project, the OpenStack Foundation, and the OpenAirInterface Software Alliance, as it attempts to position itself more centrally in the network standards environment.
MWC cancellation keeps new friends at a distance
The prospect of an early demonstration of enthusiasm for the collaboration among the different entities pursuing open RAN solutions was set back following the decision to cancel Mobile World Congress 2020 (MWC) in the wake of withdrawals by a swathe of influential participants because of concerns about the COVID‑19 strain of coronavirus.
O-RAN Alliance members had reportedly prepared more than 20 showcase demonstrations of O‑RAN-based equipment implementations for MWC, which will now comprise a future virtual presentation of the technology's capabilities.
TIP, meanwhile, had to make do with a substantial blog post to set out the achievements it hoped to showcase at MWC. It did, though, commit to attending more industry events with its new partners over the course of the coming year.
BT was among the group of operators and vendors that announced their decision to avoid the event prior to its official cancellation, although as a usually modest presence at the conference, its decision was unlikely to have been the tipping point on the viability of going ahead.