UK operating business following the party line with increased enthusiasm for greater flexibility in the access network.
Mavenir a key early partner, with DenseAir and WaveMobile also flagged.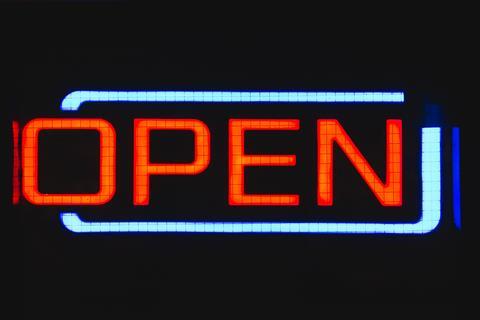 Telefónica UK (O2 UK) became the latest Group operating business to embrace the principles of interoperable open radio access network (variously dubbed 'open RAN', 'O‑RAN', and 'OpenRAN') technology by flagging a number of trials across the UK.
Telefónica Group has already pinned its flag to the open RAN mast with its participation in the OpenRAN project group within the Telecom Infra Project (TIP) and membership of the O‑RAN Alliance (Telefónicawatch, #128). The Group recently named Altiostar as its "open RAN partner of choice" (including becoming a strategic investor), and has worked alongside Vodafone on the selection of vendors, also including Mavenir and Parallel Wireless, to produce interoperable open RAN solutions within TIP (Telefónicawatch, #138).
O2 UK has now formally thrown its hat into the ring, declaring the project will enable it to work with non‑traditional RAN suppliers and enhance its existing network services. The operating business is predicting that the commercial deployment of open RAN will pick up pace over the next 18–24 months. O2 UK has also selected Mavenir as one of its open RAN vendor partners, as well as small-cell solution providers Dense Air and WaveMobile. However, details of the trials are still somewhat sketchy.
Emerging partners for local UK solutions
Mavenir, for example, is said to be collaborating with the operator on a project in London, with a focus on enhancing coverage and capacity in high‑density environments.
It has previously been disclosed that Dense Air, a subsidiary of Airspan Networks, is participating in the ongoing trials of connected and autonomous vehicles at the Millbrook Proving Ground in Bedfordshire, as part of the AutoAir project that kicked off in 2018 (Telefónicawatch, #125, #135, and #136). O2 UK is providing 4G and 5G connectivity in Millbrook, and is working with Dense Air to deploy 4G and 5G over an open RAN solution in order to support collaboration on the trials.
Meanwhile, O2 UK said coverage solutions are being developed with WaveMobile, which is already building out its own independent small‑cell network in rural areas and, according to O2, carries mobile traffic for O2 mobile customers in parts of the country (although it appears the WaveMobile offering is open to customers of all network providers).
Telefónica noted that solutions such as WaveMobile's rural small‑cell base stations could be expanded to provide community‑based mobile services in 'not‑spots'. This also opens up the possibility of the solution being used within the Shared Rural Network (SRN) proposed by the UK's four mobile network operators to eliminate partial and complete 4G not‑spots across the country (Telefónicawatch, #138 and see separate report).
"O‑RAN represents a really exciting opportunity to deliver better coverage, in more places, more of the time. By opening up our radio access network to smaller vendors, and as we look towards wider adoption of 5G, O‑RAN will be part of the solution to bring the latest connectivity to more people around the country. "

— Brendan O'Reilly, Chief Technology Officer, O2 UK.
O2 UK rival Vodafone UK (VfUK) was first out of the gates in declaring a commitment to open RAN, unveiling trials with Lime Microsystems, Mavenir, and Parallel Wireless (Vodafonewatch, #180). In January 2020, VfUK also claimed to be the first to deploy 5G multi‑operator RAN (MORAN) technology in its infrastructure, which it said will eventually cut costs and reduce the environmental impact of its network by allowing the active sharing of base stations. O2 and VfUK already have a passive infrastructure arrangement with Cornerstone Telecommunications Infrastructure Limited. Although Telefónica and Vodafone have worked closely together on open RAN within TIP, there are gathering signs that they have now moved beyond their phase of collaboration as they start to announce their own projects and trials.