In interviews with Telefónicawatch, senior figures at Blue Planet discussed learnings from the vendor's journey towards the digitalisation of services by carriers.
Standards provide vital safety net as industry digitalises incrementally and telcos must act collectively to establish a vision.
Old thinking on customer relationships and procurement cause friction.
Risk aversion acts as a brake on transformation, but new generation of telco leadership can remove fear of failure.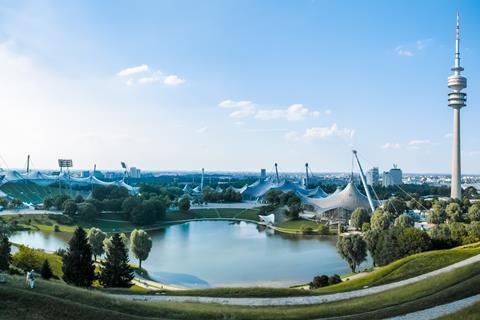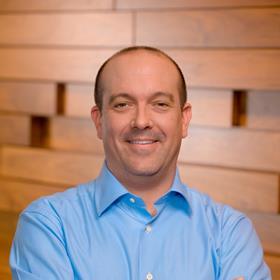 Rick Hamilton, Senior Vice President for Blue Planet, and Héctor Silva, Head of Global Accounts and Strategic Sales, recognise that weight of legacy makes it difficult for carriers to leap forward with the digital reconfiguration of their operations and business models.
The duo envisage a collective effort by the industry, built on open technology, a fresh approach to standards, and brave leadership, helping operators break through to the other side of the cloud.
"Operators are completely changing their risk tolerance right now. Hyperscalers throw caution to the wind, and that's what it takes. If you want to create an experience like those companies, you have to start acting like those companies."

Hamilton.
Blue Planet understands the existential pain before the software gain
Blue Planet and its parent Ciena, which has nurtured the automation of the services management lifecycle, can relate to the concerns and challenges that lie ahead of operators, having taken the transformation leap themselves.
As a networking systems, services and software company, Ciena has been anticipating the trend away from the dominance of proprietary hardware since at least its 2015 acquisition of software-defined networking (SDN) pioneer Cyan. This led to creation of the Blue Planet business, incorporating automation and SDN capabilities from both Ciena and Cyan.
"We recognised that our customers were going to have to change, and there was going to be a big market opportunity. So, we took a swing: we're coming to market with a strong belief that what is going to be really important for carriers is the infrastructure, the software infrastructure, to really deliver what we call end-to-end services and lifecycle management."

Hamilton.
While focus on SDN has given way to virtualisation, disaggregation, and automation, the trend away from closed systems has persisted, and the shift in carrier perspective and priorities continues. This has spurred further acquisitions in recent years by Ciena, and the carving out of Blue Planet as a standalone division in 2019.
As a result of this strategy, Blue Planet is charged with deploying its open, vendor-agnostic platform to help telcos accelerate their digital transformation initiatives. For Hamilton, "my charter is to go out and give carriers access to anybody out there that's open".
"With Blue Planet, we were saying 'we're going to go out in the market and we're going to make everybody else's technology successful'."

Hamilton.
This sees Blue Planet now often automating kit from many other vendors, including direct competitors, and Hamilton stresses "it's important not to under-emphasise the struggles that we had" in taking the jump towards an open, disaggregated, and digitalised future.
As a major network player, Ciena sees justification in its early embrace of openness, and ultimately a necessity if it is to emerge as a relevant player in the digital carrier world.
"We think that standards are going to emerge in a way where the winners on the hardware side, the OEM networking side, will be those that create the most open, programmable, and high performing infrastructure that goes from networking all the way to cloud infrastructure."

Hamilton.
Time is of the essence — shedding the burden of legacy to move faster
Reinvention does not come free, and Hamilton is cognisant of the scale of the telco challenge from a financial perspective.
Many carriers are encumbered with debt ("more debt than some countries") and must invest in major 5G rollouts, with a new round of costly innovation anticipated as edge computing revises infrastructure.
Then there is that weight of legacy to contend with: "you've got this anchor, which is the way the current network runs today, just keeping the lights on —that's a huge challenge".
Hamilton believes the need to change cannot be ignored because, with a crisis point looming, "whether it's in five years or ten, it doesn't matter because ARPUs are going to continue to shrink. We've invested hugely in Blue Planet because we think the carriers have to act. And act now".
Hamilton spotlights the growing industry consensus that customer expectations are changing profoundly in a digital world.
With global web giants setting the new rules of engagement, assumptions are changing on the nature of customer experience, and these bring a requirement for heightened responsiveness to end-user needs in an on-demand world.
Speed is at the heart of this reinvention, with transport-focused network services becoming commoditised and carriers' newer offerings built around applications and security that have increasing commonality with the hyperscalers' expanding portfolios. "The services that carriers are now delivering need to be managed in an automated way because, if they're not, they can't compete with the experience that you get from Google", says Hamilton.
Businesses with cloud foundations can update and adapt their services at a pace that is unfamiliar to carriers. "They can launch a product, rip it out, and replace it, all while we're sleeping at night", Hamilton notes. He contrasts attitudes towards service delivery — or, more significantly, a failure of service delivery — across the telco and digital divide.
"Ten years ago, a carrier thought 'this service has to be delivered flawlessly, or I'm going to lose customers'. I have to have 'four nines [99.99% availability]'. The Googles of this world think 'yesterday, my customer didn't like this; let's give them something different tomorrow'."

Hamilton.
Hamilton recognises that telcos have a "big, big legacy problem to deal with", while Silva notes that change for carriers is "never a greenfield operation". Consequently, a willingness to embrace risk is considered a key attribute for the future.
Standards ease the pragmatic journey in an imperfect world
Embracing risk and moving fast does not need to result in recklessness, however, particularly in the telco sphere where there's debate over the optimal approach to transformation.
According to Hamilton, retaining flexibility and building consensus will be important — and a standards-based approach can help alleviate uncertainty surrounding the best way forward, even if this can be an "arduous, sometimes ugly process".
Silva concurs, while noting that it might appear counterintuitive for an operator to engage with standards bodies in order to accelerate its own transformation, when consensus can be slow to emerge and proprietary solutions promise faster answers. He says that the standards approach can be effective when carriers are willing to be pragmatic, stressing that "the world doesn't have to be perfect for these concepts to work".
"You can get the flexibility to bridge the gap between what you have from any vendor, to work with any standard and bring them onboard in an automated ecosystem if you have the right platform. We have worked with many companies and helped make that happen."

Silva.
To disaggregate or not disaggregate? That is not the real question
While debate continues on the level of network disaggregation that carriers should manage themselves, and the role of vendors that are promising end-to-end solutions, the existence of standards can, according to Hamilton, provide the confidence that nothing is irreversible.
"To disaggregate or not disaggregate? The real point is being able to make that choice. You can't safely disaggregate any part of your infrastructure unless you can put it back together in a way that's based on some set of standards. Otherwise, you're out on your own. Nobody wants to be in that space any more."

Hamilton.
Hamilton adds that Blue Planet is investing heavily to ensure that a broad range of standards-based interfaces are available within its platform, providing options for carriers and presenting an opportunity to make a start on discrete transformation projects, while "giving time to figure out how some other things are going to emerge".
Telcos may need to be more proactive, however, in setting these standards to ensure they maximise this opportunity. Hamilton advises that carriers take a "much more unified" approach to participation on standards boards, which currently can seem driven more by vendors seeking collective clarity rather than pursuing a unified vision. "Service providers could change their own destiny by grabbing hold of those standards boards, but they need to act together", he says.
The Blue Planet executive is confident that, if operators put their weight behind this approach, it can prove successful. "We know that, because we've seen it happen before", he says.
Learning to focus on the "when", not the "how"
As part of a more assertive transformation strategy, carriers must change fundamental elements of their operational approach, according to Hamilton.
In particular, he believes operators are overly cautious in procurement-driven relationships with suppliers — "the thinking is still, 'we have to have dual-vendors'". "Well, that's not the right answer", he argues. Put simply, industry big guns are "not going to disappear overnight", so you do not need to baseline this risk scenario.
While the dual-vendor approach is comforting — and can be applicable when engaging with a cabal of established major vendors that need to be 'kept honest' — it no longer achieves what carriers expect, and, "in that world, it's the end-customers that really suffer".
Hamilton urges carriers to revisit why the dual-vendor approach originally gained traction, and reapply that for the digital age. "The key driver was about 'making safe choices', but now it's about saying, 'I'm going to make this technical choice today because it's the best choice I can make in the market", he says.
He considers that telcos again need to scrutinise the practices of hyperscalers, rhetorically asking, "compared to a carrier, how many requests for proposals do you think Google puts on the street?". The implication being, very few. The digital mindset, he says, is more focused on determining the "when?" of change, and being less intimidated by figuring out the "how?".
To overcome this barrier, the Blue Planet SVP considers that carriers need to develop an acceptance of risk, and decide to "get the procurement process out of the way, and 'let's go and get this done'".
Ciena Blue Planet profile, May 2021

Client Director – Telefónica: Héctor Silva

Blue Planet provides software solutions that accelerate digital transformation by automating the services management lifecycle.

The intelligent automation product portfolio spans orchestration, order management, inventory, assurance, and analytics, with deployments at more than 200 customers.

Backed by a global team of delivery specialists and a broad ecosystem of partners, Blue Planet is a division of Ciena that combines expertise across IT, network, and business operations to enable the agility necessary for creating differentiated end-customer experiences.

Revenue: $3bn+ (FY20)

Headcount: ~7,000

Headquarters: Hanover, USA

Geographic: 60+ offices in 35+ countries

Founded: 1992

Website: www.blueplanet.com
Brave leadership unlocks transformation
Hamilton is witnessing the change of culture within the carrier community, with the transformation mindset gaining traction, although tangible signs remain on a modest scale. In a whistle stop world tour:
M1 in Singapore is cited as a carrier where Chief Digital Officer Nathan Bell reports directly to the top and is positioned to oversee and orchestrate strategic moves that traverse network and IT boundaries.
Abu Dhabi's Etisalat is highlighted as driving audacious change after implementing considerable leadership changes.
In the USA, DISH Network is set to disrupt, and the new T-Mobile is seen as quickly and directly driving a new transformation agenda.
UK incumbent BT is displaying a new mindset under refreshed management: "you go in there now, and it's a completely different conversation".
And of course Telefónica, which is driving a cross-provider initiative to standardise SDN-controlled transport networking.
For partners, this presents opportunity for new business, but also challenge because the accompanying expectations for the potential of transformation are commensurately high. "That's good for everyone", adds Hamilton.
Conversely, any perception that senior management cadres are risk-averse will filter down to operational level, he warns. The clear takeaway is that a level of risk tolerance when pursuing transformational goals can accelerate critical cultural change.
"We've seen it ourselves at Blue Planet and Ciena: when you have that bold leadership from the top, people get in line to make it happen."

Hamilton.
Blue Planet and Telefónica Deutschland
Telefónica Deutschland is preparing its transport network with open, SDN orchestration and a partially disaggregated multi-vendor optical architecture to transform operations and improve the delivery of new services and customer experience. Blue Planet is playing a key role in the iFusión programme, enabling Telefónica to reduce operating expenditure while optimising its network for services such as 5G, video-streaming and gaming.
"Telefónica is moving away from legacy single-vendor platforms to a model combining best-of-breed solutions from multiple vendors, enabling us to maintain diversity in our network and avoid depending on one vendor. In Germany, Blue Planet's software executes our SDN programme to enable not only multi-vendor transport but also automation of our network."

Cayetano Carbajo Martín, Director of Core and Transport, Telefónica CTIO.
Blue Planet's Multi-Domain Service Orchestration (MDSO) software is an important enabler of the operating business's rapid creation, deployment and automation of end-to-end service delivery across its new multi-vendor transport network. Open REST application programming interfaces (APIs) from MDSO simplify integration with other operations support system components to align the network with the needs of different applications. The upgraded network utilises open standard models, including the transport API and OpenConfig, with Blue Planet MDSO.