The more virtualised telco networks become, the more relevant IT experience in overseeing complexity becomes.
Network teams have opportunity to leverage their internal, vendor and customer stakeholders to accelerate digital transformation projects.
Visibility will be vital to operators in this environment, and will depend on automation to deliver a clear actionable view.
Partnering on new higher-margin solutions is an important step towards profitable monetisation of digital services, and can be extended through collaborative development.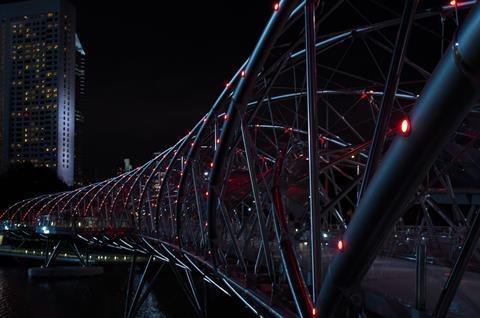 With operators around the world embracing 'softwarised' cloud‑native platforms, the distinctions between network and IT functions within service providers are blurring rapidly. These falling barriers are opening up a broad range of opportunities for operators to create new markets and revenue streams, as well as address the additional complexity of modern networks.
In conversations with TelcoTitans, BMC Software is urging operators' network teams to adjust to this new environment with a spirit of collaboration that starts with their colleagues in IT and encompasses both the wider digital ecosystem and a customer base similarly on a digital transformation path.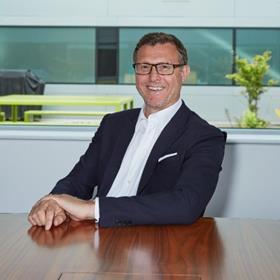 According to Paul Cant, BMC's Vice‑President for International Sales, the vendor is already experiencing these changing relationships with operators, spurred by the infrastructure virtualisation advancing in the communications sector. His business is well established within the sector, underpinning digital services through service management solutions and other operations technology, but the nature of its relationships within service provider customers is rapidly evolving. "We've seen a massive shift going on", he says, "and we're now collectively navigating the challenges that are building due to the disruption happening in their markets".
Rob Morgan, BMC's Director for Communication Service Providers, confirms the change underway. "Operators are doing what they can to further reduce costs, and, if something is complex, that means it's expensive. The way they're addressing that is through automation and through working on ways to implement zero‑touch network infrastructure", he observes.
Cant considers that the manner in which IT teams have already been working on processes and systems, "to evolve what was typically a cost centre into a transformative agile profit centre", is increasingly relevant to the network. This, he believes, will deliver greater efficiency as well as the opportunity to collaborate with customer‑facing units and new partners to help transform overall business performance.
" Being able to take in all the data and then apply the right algorithms across the top through automated discovery — going across both the end-to-end network and the infrastructure assets and applications, covering all of the dependencies and other critical factors — should mean that network people can spend less time on non-value-added work fixing what's broken, and more time on building and defining and enhancing their network service. "

Cant.
Automation and visibility go hand-in-hand to tame complexity at the edge
Despite the opportunities on the horizon, Cant considers new operations built on new networks will simply not be viable without the enhanced levels of observability that can also be effectively deployed in the new environments.
"We know a lot of the challenges facing network and IT are the same, and I think service providers recognise this, too", he says, noting that two‑thirds of operators consider they have a lack of visibility into networks and their performance.
Addressing visibility currently depends on being able to coordinate multiple tools working within the network, which brings its own complexity, and Cant cites multi‑access edge development as a telling example of the challenge ahead.
If operators want to be in a position to monetise points of presence in the edge, they will need to be able to automate and orchestrate all the required activities across all edge devices, while retaining control, governance and assurance in a centralised and — crucially — visible area. "It really is a massive orchestration task", he says.
" This level of orchestration is not a task that operators can just apply people to because it needs to be done through technology tenets, with automation and systems that can manage discovery, data collection and assurance, and also provide customer-centric observability. Then, the service provider can really provide information back to the end-user, show how the service is performing, and demonstrate the service quality that users will expect when they're paying for an edge service. "

Cant.
Morgan adds that observability will also be critical for measuring and managing risk, with operators' risk profile significantly raised when moving beyond connectivity into providing digital services with comprehensive end‑to‑end service level agreements — "operators need to find partners that are capable of supporting this". He also stresses that, when pursuing new market opportunities, being able to measure performance will be crucial for service providers because, "if you can't measure it, you can't manage it — and you can't launch it".
Cant says that BMC is enabling this visibility through solution development that recognises the specific demands of networks as they increasingly operate on a software‑based model. "We recognise the need to work at scale, and are making sure that we support telco‑specific processes for field services, fault management, service assurance, trouble ticketing, and all the other processes needed to get an end-to-end service assurance workflow".
" We're developing specific capability in conjunction with operators around multi-access edge compute, IT/OT inventory, AIOps for networks and so forth. And, importantly, we're doing it with service providers — they want us to be part of that ecosystem. "

Cant.
AIOps is a combination of big data and machine learning applied to the management of complex technology operations, with the aim of optimising service availability and delivery through automation of processes that can identify or predict faults, and resolve issues to the root cause.
Partnering for new services as the world becomes data‑driven
While digital transformation is an ongoing process, BMC's Cant highlights that one of the earliest associated changes the vendor has experienced in the market is greater engagement with operators seeking to deliver IT‑related services to customers.
" We've helped operators take the systems' footprint they have been serving to an internal community, and build it at scale for the customer-facing side of the business, and they've then been able to go out with a B2B service proposition built on that infrastructure. "

Cant.
Nuria Gascon, BMC's Sales Leader for Strategic Customers, cites a product launch with a major European partner that enabled the operator to deliver cloud-based services to enterprise customers as an example of this development.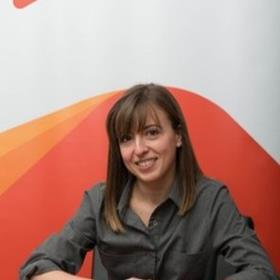 While the initial launch was modest, the overall impact on the business was more significant because it was not only creating a new stream of revenue for the operator, but also revenue that had higher margins than traditional services. "Although small at first, it was a new revenue stream with the potential to expand into more markets and add more services, which can longer term have a positive impact on the value of the operator", she says.
The opportunity for more services constructed upon operator digital transformation programmes is only expected to increase. In spring 2022, six of the ten largest companies in the world by market capitalisation could be considered data‑driven companies, and Cant highlights that, as digitalisation spreads, this designation is now being applied to companies traditionally focused on other sectors, such as the automotive industry.
Cant notes, for example, that carmakers are collaborating with tyre manufacturers, with intent to present data to drivers as useable, localised information. Service providers can play a valuable role within this kind of collaborative endeavour, building on their existing assets. "Building points of presence everywhere is tough and time consuming for these players", notes Cant, "which means operators' established and ubiquitous presence can be monetised".
Morgan agrees that the opportunity for operators is significant, but will again be dependent on executing automation effectively to maximise the potential. Here, he considers that closer links with IT can provide an insight into how networks need to change to drive virtualisation, automation and integration at a faster rate, leading to profitable revenue generation. Demand for automation within operators is evident, and within Vodafone in particular. TelcoTitans' recent TelcoX in‑depth voice of the customer research among senior figures at the operator identified AI and automation as among the top-three investment priorities for respondents, complementing demand for a focus on 5G and new technologies.
" Consolidating IT and networks into a single environment is a way for service providers to drive real growth. I don't mean selling SIMs in IoT solutions where they make a tiny fraction of the available gross margin. I mean delivering end-to-end digital services where they make the majority of the available margin. But it is going to require a massive advance in automation, and the way that AI and ML are going to drive that is going to be really significant. "

Morgan.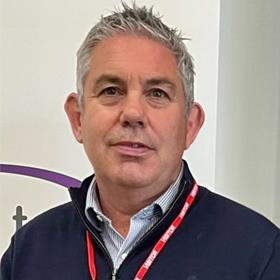 Industry 4.0 world will make innovation ecosystem ever larger
As operators seek to capitalise on the opportunities presented by Industry 4.0 and ensure that new services for vertical markets can meet the demands of their customers, cooperation with a diverse range of partners will be essential.
What unites many of the new use cases for operators is the scale of data that needs to be integrated to make them work. This need for integration goes beyond the service provider and its own value chain, embracing the entire ecosphere delivering to and relied upon by the end‑user. "Operators will need to be able to synthesise huge amounts of data from multiple sources for an end‑to‑end view", says Cant.
Cant adds that BMC is familiar with this expansive environment, with an established presence throughout the supply chain. He cites involvement as a service management provider for Amdocs, Google and Oracle among many others, and on discoverability delivery for players like SAP, as illustrating BMC's experience and understanding of the environment that is growing around digital communications services.
BMC is focusing its portfolio development on an Autonomous Digital Enterprise strategy, with an emphasis on customer‑centricity, agility and operational velocity, through providing observability, automation, insights and adaptive security. The approach also recognises the importance of relationships across the ecosystem to ensure interaction is robust and collaborative.
To strengthen these relationships, BMC is collaborating with operators on design partnerships and in innovation labs to collectively tackle obstacles on the transformation path. It has also noted the heightened importance of industry bodies, such as the TM Forum, in enabling the collaboration between entities in the telecoms ecosystem that will be essential to not only managing, but also navigating the disruption that next‑generation networks engender.
" Building relationships between suppliers and their engineering and development teams can really create a very strong bond across that ecosystem. This is a big shift for a lot of players in the industry, but critical for success. "

Cant.
BMC Profile, September 2022

REVENUE: $2bn+ (FY21)

BMC works with 86% of the Forbes Global 50, with customers and partners around the world, to create their future. With a history of innovation, industry-leading automation, operations and service management solutions — combined with unmatched flexibility — BMC helps organisations free up time and capacity to become Autonomous Digital Enterprises that conquer the opportunities ahead.

As a trusted advisor for 40 years, BMC has helped CSPs deliver compelling innovations and delight their customers. BMC Helix for CSP is built from the ground up to address specific network service assurance requirements, and can help network operating centres (NOCs) manage millions of tickets by automating processes and substantially reducing manual tasks. With the integrated orchestration and automation features, CSPs can streamline their operations to become customer-centric by driving efficiencies in processes, costs and overall speed in resolutions. With decades of expertise in providing mission-critical solutions, BMC Helix for CSPs is designed so that operators can scale and grow their business and achieve market success.

HEADCOUNT: c. 6,000

HEADQUARTERS: Houston, USA

GEOGRAPHIC: 70+ offices in 40+ countries

FOUNDED: 1980

WEBSITE: bmc.com