Home‑working creating a permanent new need for stronger networks covering the UK's homes, and potential for collaboration to deliver it.
Industry cooperation seen as having played a key role in the robust management of changing demands on national infrastructure sparked by lockdown.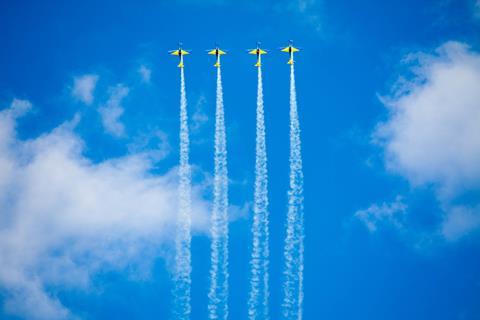 During the Connectivity and the Resurgence of Telecoms in the Global Economy panel at last week's DSP Leaders World Forum 2020, executives from major carriers and operators, including BT Group and Vodafone, discussed the key role that cooperation has played in the sector to help address the COVID‑19 pandemic crisis.
The panel agreed on claims that the sudden and compelling need to react to a fundamentally changed day‑to‑day reality for business and consumers meant a willingness to collaborate has come to the fore in the industry. Predictions were also made that this revelation on the potential for working together might provide new opportunities when life returns to a more normalised state.
The post‑crisis outlook: a brave new world?
What the 'new normal' would look like was up for interpretation with Scott Petty, Chief Technology Officer of Vodafone UK, envisaging fundamental change within business on the back of the crisis. Petty foresees demand for network services becoming decentralised, and anticipates a need for next‑generation networks right across the geography of the UK — perhaps signalling an opportunity for the operator to partner on fixed‑line fibre services as well as 5G rollout.
" Companies will re‑evaluate their need for contact centres, for bringing everyone to large buildings. They'll want a much more flexible way of working and that will demand more flexible networking services — the way they can configure those services and the quality of service they offer, very much to the end of the network. I think you'll see in enterprise, for instance, a desire to be able to buy very high quality connectivity to the home that can be self-configured. They'll look at different types of applications for democratising people that are working at home… "

— Petty.
Neil McRae, BT Group Chief Architect, was more sceptical on the prospect of an end to the office as we know it, talking up the importance of personal interaction in business and teamwork at some length. Nevertheless, he suggested that the approach to delivering connectivity will continue to change, and that the crisis has provided evidence for the need to build more flexibility into network provisioning using tools such as artificial intelligence.
" We use AI with path computation to decide how we set up paths across the network and we're able to very quickly change some of those paths to think more about over‑the‑top [services]… I think the value of that has been seen across our business. I think increasingly using that capability and investing in that capability will certainly be helpful. "

— McRae.
McRae also expects greater collaboration, and anticipates that network construction is a key area where more partnerships may be considered as BT aims to "springboard" forward on the back of the crisis. He also suggested that the evidence the pandemic has provided of operators' ability to work together will mean government and the public may have considerably less patience for any industry squabbling.
Pats on the back all round
Participants in the panel consistently highlighted the cessation of competitive hostilities in light of the exceptional circumstances and Petty considered that the way competitors worked together to solve problems was "really fantastic".
BT's McRae was also generous in terms of his praise for cooperative efforts across the UK and in the BT ecosystem. As well as giving a nod to other operators, he highlighted the role the Department for Digital, Culture, Media, and Sport and regulator Ofcom have played in facilitating dialogue and collaboration between operators and other players, such as the OTT streamers and the online gaming companies seeing huge demand for their services.
McRae also reiterated his appreciation for the vendor community working with BT, although here there was a degree of cordial disagreement on the panel. Telia Carrier Chief Evangelist Mattias Fridström suggested that with borders shutting, and a global supply ecosystem that is insufficiently diverse, there were challenges in operators acquiring necessary equipment to meet expanded demand. Fridström said sellers of routers, switches, and optical equipment are overly‑reliant on a limited number of component suppliers and as such, are struggling to meet demand as access to this shallow pool dries up.
McRae quite vehemently disagreed with that view, saying "our network partners really stretched out for us, and I'm really super‑proud of them".
Not every one a winner
The telco operatives considered a first take on where the industry might have done better in its initial response to the crisis, and again there was a relatively united view — the spike in voice traffic was a surprise blast from the past.
Vodafone's Petty highlighted the huge rise in demand for voice interconnect and unprecedented increases in voice traffic. He went on to suggest that — if he were to be harsh in his assessment — that the industry could have been better prepared with more interconnect capacity in place to alleviate pressure.
McRae also acknowledged a "few little hiccups" on the initial voice traffic rise, but said that was quickly addressed, and pressure eased as video conferencing became more established. The consensus was Microsoft Teams and Zoom were the obvious winners here, and Petty pointed out that Cisco Systems' Webex had not seen the same benefit from the conferencing surge (at least on the Vodafone network), musing that the market had spoken on its products of choice.
Colt Chief Commercial Officer Keri Gilder suggested voice interconnect demand had jumped again as video conferencing was stretched, with some enterprises looking to dial‑in directly to teleconferences to address quality issues.
Huawei snipes on UK network failure
At a different online event — Huawei's Global Analyst Summit 2020 — a different view of the western response to coronavirus was mentioned in passing. Discussing the global impact of the coronavirus pandemic during a keynote session, Guo Ping, current Chairman of the business, made the surprising observation that the "second day after the UK announced locking down, their network went down too".
In highlighting the importance of ICT investment, and claiming that China had seen no such problems with its infrastructure despite a surge in the use of OTT video services, the Chairman went on to note the European Union's agreement with Netflix to downgrade streaming quality and lower the risk of network meltdown in some markets.
Guo Ping may have been alluding to a relatively brief problem experienced by UK mobile operators around the time of the lockdown (BTwatch, #311), and may have been making comments more intended for a political audience at home. However, the UK comments were a striking criticism of a European market where the vendor has a considerable presence, particularly within incumbent BT. McRae had recently highlighted the support provided by Huawei in ensuring that the network could meet the lockdown challenge.
It is not clear what BT made of the remarks, but during the DSP panel event, held prior to Huawei's conference, the BT Chief Architect had forthrightly stated that any concerns regarding the resilience of the UK infrastructure and its ability to address the lockdown challenge only "came from the uninformed".