Ninian Wilson impressed by Lenovo's ability to meet "huge demand" for laptops when Vodafone call‑centre operatives needed to work from home during lockdown.
Extends existing Lenovo contract as reward: "when people help you in a crisis you don't forget".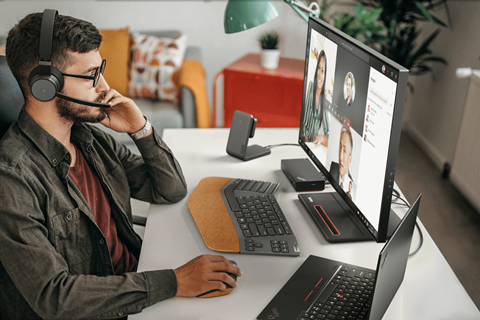 Ninian Wilson, Chief Executive at Vodafone Procurement Company (VPC), called out laptop maker Lenovo for special praise in helping Vodafone at a "time of crisis" when pandemic‑induced lockdown measures swung into full force in the UK during March 2020.
Speaking on a recent webinar hosted by Fairmarkit — Digitalise your way to procurement excellence — Wilson reflected on what was a period of "superfast decision making". This included an ambitious plan to move all contact centre operatives into home working environments, equipped with appropriate security tools, within the space of a few weeks.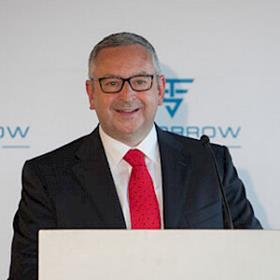 "We went from desktop to laptop, and Lenovo helped us cope with the huge demand", said Wilson. "Before [the crisis], people would have said such a project would take a year to 18 months, but a crisis focuses minds, and the pandemic increased the pace and velocity of decision making, as well as execution, in our business".
The VPC CEO added that part of the "payback" for Lenovo's help was to let an existing contract run on for a longer period than normal. Contracts are typically re‑negotiated every six or twelve months. "We didn't want to [re‑negotiate] because they helped us in a crisis", explained Wilson. "And when people help you in a crisis, you don't forget".
Office evacuation, accelerated digitalisation
Ensuring call centre operatives could work just as effectively in their homes was part of a wider and ambitious Vodafone programme of speedy office evacuation. "We effectively moved something like 98,000 employees from working in the office to working at home within a two‑week period", said Wilson.
Quizzed on what impact the pandemic has had on Vodafone's digitalisation roadmap, Wilson said it had advanced forward rapidly. "What we saw and are continuing to see is a huge acceleration in both the internal company's demand for digital tools and for our employees' internal demands to have really great digital experiences", he noted. "It's accelerated digitalisation across all aspects of our business, whether its procurement or how people buy services, handsets, routers, and so on, from us".
Tech 2025
Against the challenging backdrop of a pandemic, Vodafone has made advances in streamlining buying processes through its Tech 2025 strategy. "Tech 2025 provides the procurement function with another fantastic opportunity to drive more standardisation [into the business] and increased velocity [in] decision making", said Wilson at a recent Investor Briefing.
He particularly highlighted Vodafone's move, exclusively revealed by TelcoTitans in January 2021, to consolidate European tech decision making under two executives: Scott Petty, formerly Chief Technology Officer of Vodafone UK, who is now Group Chief Digital & Information Officer; and Alberto Ripepi, Vodafone's Deputy CTO, who has taken on the Networks leadership position.
" Prior to Tech 2025, I would have had to liaise with more than ten CTOs in Europe alone, [and they] would all have slightly different requirements from a local perspective. When you amplify those into a tender document, it becomes really complex. Decision making can then get elongated … going forward with Tech 2025, I have one network head in Europe, one head of IT and Digital. Decision making is so much faster already … [and] I can bring in new vendors quickly. "

— Wilson.
Tech 2025 is a five‑year programme focused on platforms, software, and "cultural transformation", devised by Vodafone CTO (and Ripepi and Petty's boss) Johan Wibergh.

Ken has been writing about developments in the fixed and mobile markets for over twenty years. He has been a contributor to TelcoTitans since 2015.