Group reportedly in consolidation talks with Iliad in Italy.
A potential merger with Three UK was also apparently explored.
Vodafone keeps head down as rumours swirl.
Read keen advocate of European in-market consolidation.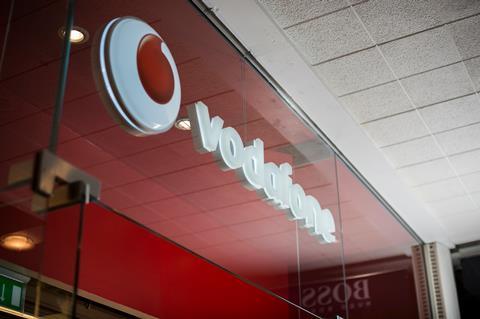 Vodafone, as reported by Reuters over the weekend, is in talks with France-based Iliad about merging their respective businesses in Italy. Details are scant, although unnamed sources said both parties were "actively studying ways" to close a deal.
Another bit of information to surface was that Iliad is working with investment bank Lazard to develop its Italian strategy, and that Iliad Italia is due to launch a fixed-broadband service tomorrow.
Along with Spain, Italy has been a persistent drag on Vodafone's European performance. Iliad Italia, which entered the market in 2018, only added to the competitive pressure through its discount-price strategy to gain market share in mobile (Vodafonewatch, #172 and passim).
If a merger should go ahead, the new entity, according to Reuters, will have annual revenue approaching €6bn (£5bn) and a 36% share of the country's mobile market.
Other players in the Italian market are Telecom Italia, currently weighing up a takeover bid from private equity firm KKR, and WindTre. Iliad Group Chairman Xavier Niel, in what could be another twist to Italy's unfolding M&A drama, sits on the KKR board as an independent director.
A 'pragmatic' four-to-three push
Nick Read, Chief Executive at Vodafone, is a keen advocate of in-market consolidation, but his push to trim the number of players down from four to three — which would be the case in Italy if Vodafone throws its lot in with Iliad — is sure to meet with intense scrutiny from Brussels. The EC has traditionally asserted that three-player markets do not generate sufficient competition and that consumers will likely suffer through higher prices and a slower pace of innovation.
Read has repeatedly argued, however, that Brussels' dogmatic resistance to consolidation does more harm than good.
Fielding questions from analysts in the operator's earnings conference for H1 FY21–22, he expressed frustration at low returns on capital, especially in southern Europe, and that Vodafone was far from alone in feeling the strain (Vodafonewatch, #201). "There are other players suffering out there", he highlighted, while promoting (again) what he sees as a pragmatic approach to consolidation in the quest to try and "unlock synergies".
"In some of our markets in southern Europe, we're five players plus… and this is why return on capital is so low", asserted Read. "What we need to do is consolidate going forward without punitive remedies".
In a recent article for the Financial Times, Read went so far as advancing the idea that KKR's bid for TIM was evidence of the "economic vulnerability" of the European telecoms industry (Vodafonewatch, #201).
Three UK on M&A radar (again)
On its home turf, Vodafone, as reported by Bloomberg, recently explored the potential purchase of Three UK, the smallest of the UK's four mobile network operators. Although the approach apparently came to nothing, unnamed sources say that CK Hutchison — Three UK's owner — is still in "active negotiations" with Vodafone.
In an interview with The Sunday Times in November, when asked about his interest in Three, Read gave little away. "We talk to all the players all the time", he said, adding that "I'm firmly supportive of consolidation on the right terms".
Three UK CEO Robert Finnegan previously described the UK mobile market as "dysfunctional" and expressed hope that regulators would become more open-minded to mergers.

Ken has been writing about developments in the fixed and mobile markets for over twenty years. He has been a contributor to TelcoTitans since 2015.