Operator proposes to outsource remaining retail outlets, rather than close them as part of job cull.
Unions want assurances that employment is "guaranteed" and that outsourcing of workers is voluntary.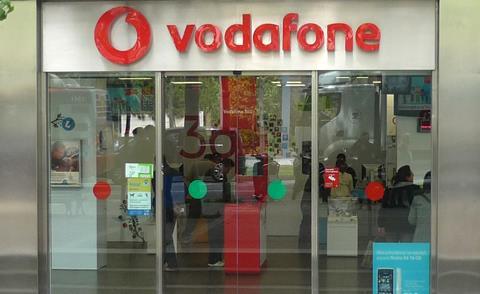 Vodafone Spain proposed what it probably thought was a concession in its plan, announced last month, to trim its workforce by 500-plus people (about 12% of headcount).
Instead of the original proposal to close all 34 of its remaining retail stores, encompassing nearly half of the operator's proposed headcount cut, Vodafone is reportedly willing to outsource them to third-parties under a franchise model. The operator already has a retail presence in nearly 600 outlets via partners.
The proposal has, however, met with some scepticism from two major unions, Comisiones Obreras (CCOO) and Unión General de Trabajadores (UGT). UGT said it is willing to evaluate the proposal so long as "employment is guaranteed" and that the outsourcing of workers is voluntary.
CCOO, meanwhile, considers the outsourcing proposal to undermine one of Vodafone Spain's underlying arguments for the lay-offs, namely lack of efficiency with respect to distribution. If Vodafone Spain is inherently not really a fan of the outsourcing model, which it already uses extensively, then expanding it — on this line of thinking — hardly seems logical.
ERE we go
Vodafone Spain is engaging with CCOO and UGT as part of negotiations surrounding Expediente de Regulación de Empleo (ERE), or employment regulation file.
ERE is a mechanism that Spanish companies must go through when embarking on mass layoffs on the grounds of economic difficulties, designed to protect certain rights of workers. In a statement when commencing ERE negotiations, Vodafone Spain stated that, "For some years now, intense price competition and the drift towards low-value fees in Spain has led to a sharp fall in revenues and a significant margin deterioration".
The unions appear to have won a minor concession in these negotiations, trimming the number of staff affected from 515 to 509.
Oh no, it's pre-ONO
Should the axe fall on all (or even just most) of the 509 staff, the operator's headcount will drop well below 4,000 — a level not seen for the best part of a decade. It last fell below this mark around March 2014, after another major round of redundancies, and before it (temporarily) bulked up through the July 2014 acquisition of cable operator ONO. Vodafone Spain's headcount stood at 4,257 at 31 March 2021, according to Vodafone numbers.
Last month's announcement to scale back the workforce represents another step up in cost cutting at the Spanish operator, which back in 2019 began moving to a leaner, more digital-led business model in response to competitive vulnerability (Vodafonewatch, #171 and passim).

Ken has been writing about developments in the fixed and mobile markets for over twenty years. He has been a contributor to TelcoTitans since 2015.