Two agree on mixture of passive and 'active' sharing of mobile networks, but not spectrum.
Both parties insist they can reduce costs without surrendering autonomous, strategic decision-making.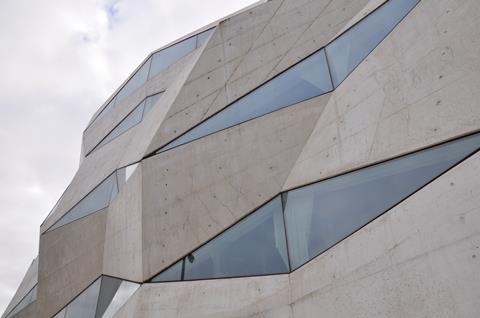 Vodafone Portugal (VfP) struck a "nationwide" network-sharing deal with rival operator NOS. The agreement has been fomenting for some time. The two operators signed a Letter of Intent to pool their mobile-network infrastructure resources together in February 2020, as a way to "develop a sustainable investment model" (Vodafonewatch, #183).
Provision of 2G, 3G, and 4G networks in less densely-populated areas will be delivered over a single RAN, involving both passive and active network sharing: the former includes towers and masts; the latter antennas and base stations.
The two operators — which are already in a spat with regulatory authorities over Portugal's 5G auction terms (see separate report) — were keen to stress that market differentiation will be maintained by sticking to their own spectrum concessions rather than sharing them. Mário Vaz, Chief Executive of VfP, talked about "total independence in the definition and provision of services by each operator".
In places with higher population density, typically larger urban agglomerations, network-sharing is likely be passive rather than active. According to the official statement, the two operators will "explore increased synergies in the sharing of support infrastructure for mobile networks, hosting their active equipment in these infrastructures".
Although VfP and NOS talked effusively about rationalisation of operating costs, more efficient delivery of services, and "sustainable and ecologically responsible investments", there was no hard detail on the extent of expected cost-savings, nor the number of sites that might be decommissioned.
Jose Pedro Faria Pereira da Costa, Chief Financial Officer at NOS, would not be drawn on either question in a subsequent earnings conference call. "The end result of this agreement for both partners", he ventured, "will be a considerably higher coverage network with significantly less capex and annual opex to maintain".
5G planning
The network-sharing agreement covers 5G, but only in places where the two operators agree to roll out the next-gen tech. Each has autonomy to roll out 5G at its own speed, which they say preserves strategic independence on network investment.
There seems to be an element of trust between VfP and NOS, in the sense they appear not to envisage any unpleasant pressure exerted by one over the other to speed up 5G rollout. A longstanding agreement to share fibre infrastructure has no doubt helped foster closer working relations between the two operators (Vodafonewatch, #159 and passim).
Auction ructions
Potential closer collaboration between VfP and NOS on 5G network rollout comes against a background of controversy surrounding Portugal's upcoming auction of spectrum in the 700MHz, 900MHz, 1800MHz, 2.1GHz, 2.6GHz, and 3.6GHz frequency bands (Vodafonewatch, #189 and #190). Under guidelines published by regulator Autoridade Nacional de Comunicações (ANACOM), VfP and Vodafone — at Group level — have balked at the prospect of would-be new entrants bidding for a reserved swathe of spectrum in the 900MHz and 1800MHz frequency bands at a 25% discount.
Believing that ANACOM has been overly zealous in its desire to entice a new player into the market, Vodafone has reportedly threatened to sit out what is billed as Portugal's '5G' auction, and taken its complaint to the European Commission to investigate what it calls "illegal state aid". Vodafone's plans for a pan-European research and development centre in the country are also apparently on hold if ANACOM does not change the auction rules. The regulator plans to start the auction in January 2021 or February 2021, after halting the process because of the COVID-19 pandemic.
MORAN resemblance
Despite Vaz describing the NOS tie-up as an "historic agreement", Vodafone appears to have gained some experience of this type of spectrum-exclusive network-sharing arrangement in the UK through adoption of Multi-Operator Radio Access Network (MORAN) technology (Vodafonewatch, #183).
Although Vodafone UK and Telefónica UK have wound down active network-sharing arrangements in London (Vodafonewatch, #156 and passim), to give each greater strategic control in the capital, the two partners are pursuing a form of 'active' sharing that might help reduce 5G network rollout costs and speed up deployment in other parts of the UK.
Unlike full-blown active network-sharing arrangements, MORAN does not involve spectrum sharing, which would mean surrender of independence and autonomous decision-making. Everything else in the RAN — the antenna, tower, site, and power — is nonetheless shared in a MORAN environment.