Former Vodafone outpost completes three-year programme to upgrade and migrate multiple IT systems away from ex-parent.
CEO Jason Paris says project is just one critical part of first phase in operator's transformation strategy.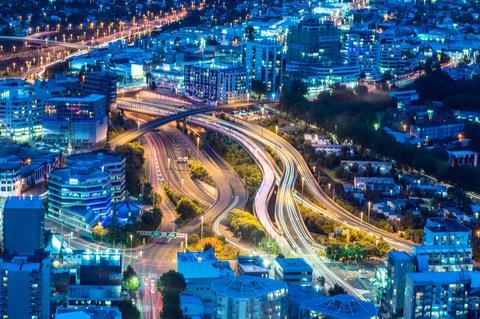 Vodafone New Zealand took another step towards operational independence from former parent company Vodafone.
Through an "upgrade and on-shoring" of what it called "major IT systems", which now operate separately from Vodafone Group, the New Zealand operator said it has gained greater control over staff and customer-facing IT systems. More flexibility to support customers is now on the cards, maintained Vodafone NZ.
The migration programme, which has taken three years to complete, includes deployment of new enterprise resource planning, identity, security, and "modern" office IT systems (Vodafonewatch, #199).
Vodafone NZ Chief Executive Jason Paris reiterated the operator's intention, since its separation from "mothership" Vodafone in 2019, to be 100%-focused on New Zealand. To underline the point, Paris peppered his prepared remarks with multiple references to Aotearoa, the Māori-language name for New Zealand.
" On customer service, we have been overhauling the way we sell and serve, bringing most of our call centres back home to New Zealand and forming teams of experts, and bringing all our retail stores under full ownership, as well as upgrading our legacy tech to make it easier for our teams to help customers. "

Paris.
Vodafone NZ was sold by Vodafone to joint owners Brookfield Asset Management and Infratil three years ago, but retains a Partner Markets relationship with its former parent. Brookfield and Infratil each hold 49.9% stakes (Vodafonewatch, #175).
Still phase one
The "on-shoring" of multiple IT systems was just one critical part of the first phase of Vodafone NZ's transformation strategy, said Paris. It forms part of a broader programme called Simplicity, designed to disentangle the operator from what it routinely calls an overly complex IT stack that built up when it was Vodafone-owned.
Presumably partly down to Vodafone NZ's M&A moves while controlled from the UK, including the 2012 buyout of wireline player TelstraClear (Vodafonewatch, #107), the operator indicated last year that it was operating as many as four different customer-facing IT systems.
In June, Vodafone NZ completed a SAP cloud solutions integration programme, migrating "complex" IT infrastructure to a local environment comprising several SAP products. These include Ariba, Business Technology Platform, S/4HANA Private Cloud, and SuccessFactors.
The project was completed eight months after initiation. The speed of the deployment was enabled by alignment among executives, claimed Cy Wright, Head of Investment and Transformation at Vodafone NZ. "The success of the project is due to the commitment of the entire business from the CEO down", he said.
Wright described the necessity of such a transformation by calling out issues with the legacy IT architecture. "The previous set-up was far more complex than we needed it to be", he noted.
Hardware revamp in pipeline, too
In its most recent Annual Report, focused on the financial year to 31 March (FY21–22), co-owner Infratil described Vodafone NZ's simplification project as "performing well", and indicated the operator was due to move into the second phase of its transformation strategy during the current FY. The transformation programme also entails a review of Vodafone NZ's infrastructure assets, which in July saw the operator's owners agree the sale of its passive tower infrastructure business to InfraRed Capital Partners and Northleaf Capital Partners. The transaction will see Vodafone NZ reel in NZD 1.7bn (£902m/€1bn) if given the regulatory green light, expected by the end of 2022.