Group reportedly in acquisition talks with Spain's fourth largest operator.
MÁSMÓVIL subsequently denies discussions after only recently agreeing to private equity buyout.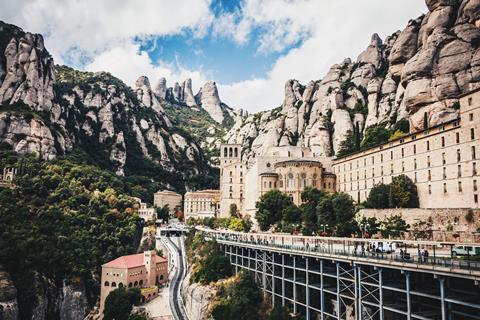 Vodafonewatch read with some incredulity a report from Spanish business daily El Economista, which claimed that Vodafone was weighing up a €6bn (£5.5bn) acquisition of Grupo MÁSMÓVIL.
Local reports subsequently surfaced containing denials from MÁSMÓVIL that it was in talks with Vodafone's top brass. Vodafone did not respond to the report officially, but there was no hint whatsoever that something radical could be on the cards by Group Chief Executive Nick Read when he was asked, a few days earlier, about ongoing Spanish market headaches during September 2020's Goldman Sachs Communacopia event.
Read's message regarding Spain was effectively that "yes, it's a tough market" — but recent years' repositioning and restructuring of Vodafone Spain (VfS), giving it a leaner business model and more complete go‑to-market platform, had allowed Vodafone to "compete well in this marketplace". He again noted VfS' move back into core earnings growth in the second half of its last fiscal year, to 31 March 2020, as evidence that the long-troubled OpCo was moving in the right direction (Vodafonewatch, #186).
Many reasons to be sceptical, but clear someone is on manoeuvres
It is apparent that there are parties within the Spanish finance or telecoms scene that are angling for a four-to-three consolidation in the country's telecoms market, and MÁSMÓVIL and VfS, as the two main underdogs to dominant players Orange Spain and Telefónica España, are viewed as the best two candidates for getting a meld past reluctant authorities.
A VfS takeover of MÁSMÓVIL has been the subject of gossip for a decade or more, without speculation coming to anything remotely concrete — but talk of a combination has resurfaced in a more serious way since 2018, with various takes of which operator could end up absorbing the other (Vodafonewatch, #169 and #181).
If a takeover of MÁSMÓVIL by VfS were the chosen route, however, the timing would be extremely odd. Shareholders representing around 86% of the capital of MÁSMÓVIL, which runs Spain's fast-growing and fourth largest operator, have only recently agreed to sell their shares to Lorca Telecom, a consortium comprising three private equity players: Cinven, KKR, and Providence Equity Partners.
The Lorca deal reportedly values MÁSMÓVIL at €3bn, although the buyers must also take on the operator's €2bn of debt. According to sources at El Economista, the supposed Vodafone proposal values MÁSMÓVIL at around €6bn (including €2bn of debt). That would give Lorca an inexplicably swift and tidy profit.
Further, Lorca is not slowing down its own acquisition process. The private equity consortium recently launched a purchase order to acquire the remaining MÁSMÓVIL equity it does not known. A board meeting is scheduled to take place on 26 October 2020 to approve MÁSMÓVIL's delisting from the IBEX 35 stock exchange.
Qué sorpresa
Moreover, if the El Economista report regarding a VfS buyout of MÁSMÓVIL were true, Vodafone shareholders would have good reason to raise serious, strategic questions over the Group's direction, especially with the business focused on de‑leveraging following 2019's four-country Liberty Global buyout, and with Spain having provided a poor level of return-on-investment over a period of several years, despite the Group's previous attempt at solving things through a major M&A splurge, with 2014's €7.2bn ONO buyout (Vodafonewatch, #122).
Another form of combination could be an easier 'sell' to the City — such as a VodafoneZiggo-style joint venture, involving minimal cash outlay, or outright divestment of VfS — but would go against Vodafone's claim to have "substantially completed" international retrenchment, and put Read's assertion of future growth opportunities in its Europe and Africa core into doubt (Vodafonewatch, #186).
Jettisoning of Spain would also genuinely push the question of Vodafone's future as a standalone, international telecoms player into the spotlight.