Modest rollout of 30 sites planned initially, supporting 4G.
Supplier partners include Comba Telecom, HP, Parallel Wireless, Supermicro, and VMware.
Operator keen to include automation vendors in the open RAN ecosystem.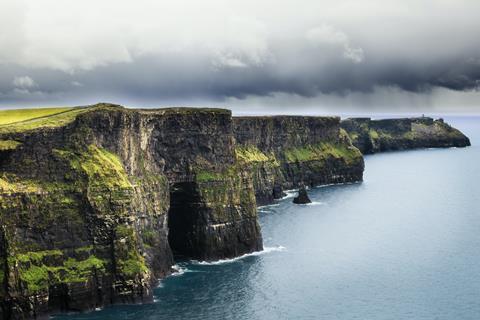 Vodafone Ireland (VfIr) selected a tight circle of suppliers to deploy 30 open RAN sites, supporting 4G, in rural parts of north-west Ireland.
Parallel Wireless — which has been involved in open RAN trials with VfIr, covering 2G, 3G, and 4G — is supplying O-RAN software (compatible with air-interface specifications laid out by the O-RAN Alliance). Others in the mix are Comba Telecom, HP, Supermicro, and VMware. Combra provides remote radio units, and Supermicro supplies virtual baseband units.
Parallel Wireless is also supplying its Near Real-Time Intelligent Controller, a network management tool, which will run from a Dublin data centre on HP hardware and VMware's "virtualised environment".
"We will continue to identify communities across Ireland where we can more economically introduce access to voice and high-speed data using the new technology", said Didier Clavero, Chief Technology Officer at VfIr.
Aside from hoping to reap the promised (but as yet unproven) open RAN benefits of lower costs, plus more diverse and richer ecosystems, VfIr said it will "pioneer the use of system integrators to further improve product automation covering zero touch provisioning, testing and operational process definition for open RAN".
The operator provided no further details, only to say that it was keen for the open RAN ecosystem to include automation vendors.
Vodafone bangs open RAN drum, but it's a long road
Open RAN developments in Ireland come quickly on the heels of Vodafone UK's announcement that it will deploy open RAN technology at 2,600 mobile sites across Wales and the south west of England (Vodafonewatch, #191). The operator has already started the supplier evaluation process, with selection slated for 2021. Deployments are not expected to start until 2022. In previous open RAN trials, the operator has worked with Mavenir Systems and UK-based startup Lime Microsystems.
Vodafone UK aims to have at least 20% of all its sites based on "disaggregated architectures", but that is not until 2027 (the same time when Huawei Technologies must pack its 5G bags in the UK). Moreover, all the sites — somewhat disappointingly for those thinking open RAN might be a fairly quick fix — are still in rural areas (as in Ireland). If it is to reach scale, the technology needs to prove its worth in urban areas as well, something which it has not yet achieved.
Wishful thinking from Read
Given the elongated open RAN timescales highlighted by VfUK, it may be that Group leadership is overly optimistic about the nascent technology's readiness.
During a call with analysts in July 2020, Nick Read, Vodafone's Chief Executive, thought "rural open RAN [will be] ready for 2021", and urban deployment — a "more complex execution" — in 2022. "But we need government, and we need operators to scale this to improve functionality and efficiency going forward", he added.
In a recent webinar hosted by Light Reading, Santiago Tenorio, the Chairman of the Facebook-back Telecom Infra Project — and Vodafone's Head of Network Strategy & Architecture — sounded a word of caution about aggressive timelines.
He worried that governments and regulators, perhaps more anxious than ever to diversify supply chains now that Huawei Technologies is under increasing geopolitical pressure to exit from networks, expected too much of what is still a nascent technology. "The risk is that open RAN is overplayed", he said. "The risk is governments and regulators think operators can simply rip out the kit they have in place, substitute it with open RAN, and then everything's going to be fine".

Ken has been writing about developments in the fixed and mobile markets for over twenty years. He has been a contributor to TelcoTitans since 2015.