International arbitration court rules against India in long-running tax dispute surrounding 2007 Hutchison Essar acquisition.
Prime Minister Narendra Modi's government reportedly mulling an appeal, pending legal advice.
In separate tax news, India's Supreme Court calls for ten-year payback period on outstanding AGR dues.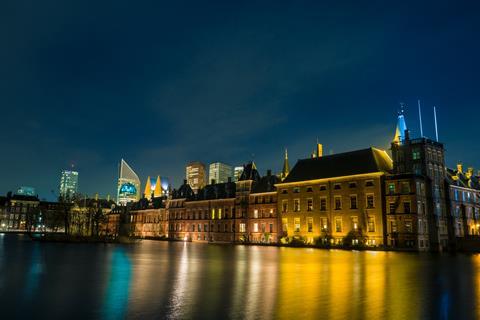 Vodafone got a welcome boost from the Permanent Court of Arbitration (PCA) at The Hague, Netherlands. The international arbitration court ruled in favour of the Group in its long-running tax dispute with India's government over the 2007 acquisition of Hutchison Essar (which then became Vodafone India, and ultimately merged into Vi).
The PCA judged that India's tax authorities were wrong to introduce retrospective legislation in 2012, from which they calculated a hefty Vodafone tax liability of INR 221bn (£2.3bn/€2.6bn) — Vodafonewatch, #98, #101 and passim. According to a Reuters source, once interest and penalties were factored in, the tax bill demanded by India stood at INR 279bn.
The PCA ruled that India had unfairly overplayed its hand, judging that the use of retrospective legislation was in "breach of the guarantee of fair and equitable treatment", which is apparently guaranteed under the bilateral investment protection pact between India and the Netherlands.
"Vodafone confirms that the investment treaty tribunal found in Vodafone's favour. This was a unanimous decision, including India's appointed arbitrator Mr. Rodrigo Oreamuno. The tribunal held that any attempt by India to enforce the tax demand would be a violation of India's international law obligations."


— Vodafone.
Rubbing some salt into India's wounds, and no doubt increasing its embarrassment over the way things turned out at The Hague, Prime Minister Narendra Modi's government faces the prospect of paying Vodafone's legal costs, which stand at about INR 850m.
Going Dutch
Vodafone International Holding B.V., Vodafone's Dutch investment vehicle, bought 100% of Cayman Island-based company CGP Investments in 2007, to secure an indirect 67% control of Hutchison Essar (Vodafonewatch, 2007.02). India's Tax Department took umbrage, thinking it a ploy to avoid India's capital gains tax. It took the case to the country's Supreme Court, where it was rejected in 2012. The same year, in order to plug what they saw as a tax loophole, the government amended the law — and applied it retrospectively — to make such indirect transfers taxable. Vodafone, India argued, then became a legitimate target for a fresh tax demand. The two parties agreed to international arbitration in 2017. Although the case was heard in The Hague, the seat of arbitration — which establishes the legal jurisdiction in which a dispute is judged and where an award can be challenged — was Singapore.
Does a challenge appeal?
India's government, after the PCA ruling, is reportedly weighing up its options. Livemint said legal opinion was being sought on whether or not to mount a challenge before a court in Singapore (the seat of the arbitration).
There appears financial incentive to do so. Aside from the Vodafone case, India's government is in a separate tax dispute with the UK's Cairn Energy. If an arbitration panel were also to find in Cairn's favour, and rule that the same retrospective tax legislation was illegal, India's government — according to Livemint — would have to pay as much as INR 110bn to the UK company.
The merits of a challenge have divided opinion. Dheeraj Nair, Partner at J. Sagar Associates, said the government "should challenge the [Vodafone] award, since this award will have persuasive value in other treaty arbitrations which concern the retrospective tax measures", he said. "Any party dissatisfied with the award has a right to challenge it", he added, "therefore such challenge is justified".
On the other hand, Sonam Chandwani, Managing Partner at KS Legal & Associates, reckoned that since the PCA in The Hague had ruled in favour of Vodafone, "there lies no further authority for putting up appeal".
AGR pressure eases (slightly)
In a softening of tone, India's Supreme Court ruled that Vi, Vodafone's loss-making joint venture (JV) in India, will have ten years to pay back unpaid spectrum usage charges (SUC) and licence fees owing to a change in the scope of adjusted gross revenue (AGR) — see below. Vi has so far made a payment of INR 78.5bn out of a total of INR 504bn in outstanding dues. The payment leeway is not as long as the 15-year timeframe both Vi and rival Bharti Airtel were campaigning for, but is a much better outcome than a prompt full payment that India's top court was once angling for. India's Department of Telecommunications (DoT) had called for a more generous 20-year payback period.
India's DoT applied huge pressure on Vi's already creaking balance sheet when in October 2019 it secured backing from the Supreme Court for its view that the definition of AGR should be broadened to include 'non-core' revenue (Vodafonewatch, #181 and #183). How much India's operators pay in SUC and licence fees is calculated as a percentage of AGR, so the expansion in the latter's scope impacted massively on Vi's liabilities. Further, since the DoT's legal fight has lasted 16 years, unpaid charges and fees have racked up considerably, along with penalties and interest related to missed payments.