Group offers New Delhi a deal after retrospective tax legislation scrapped.
Dispute harks back to Vodafone acquisition of Hutchison Essar in 2007.
Indian stand-off has long cast a shadow over Group finances, despite recent legal victories.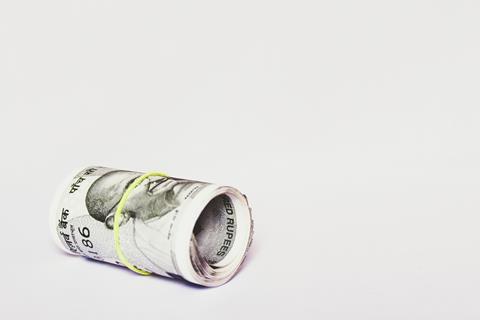 Vodafone, in the wake of changes to India's tax law, filed an application with the country's government to settle its long-running tax dispute with India.
According to local reports, Vodafone has promised not to sue New Delhi for damages and expects a full refund of the INR 447m (€5.2m/£4.5m) already paid in tax related to its 2007 acquisition of Hutchison Essar (which then became Vodafone India, and ultimately merged into Vi).
The breakthrough has been made possible by the recent scrapping of retrospective tax legislation, introduced in 2012, which put Vodafone in the dock over its move for Hutchison Essar. At the time, India's tax authorities calculated a hefty Vodafone tax liability of INR 221bn, although, according to local media, the outstanding sum was hovering around the INR 200bn mark when Vodafone made its settlement application.
"We have always been confident that no tax liability arose in respect of our acquisition of the Indian business, and this was borne out by the decisions of the Supreme Court of India and the International Court of Arbitration", said Vodafone in a statement.
When the legislation was introduced, the then opposition party BJP described it as "tax terrorism", and feared it would deter foreign investment. Now in power, BJP, led by Prime Minister Narendra Modi, has (eventually) rescinded the 2012 tax code provision that allowed New Delhi to impose retrospective taxes on some foreign investments. BJP has been the ruling party in India since 2014.
When push comes to shove
Forcing BJP's hand may well have been a series of legal defeats in upholding the retrospective tax rules.
In September 2020 the Permanent Court of Arbitration at The Hague, Netherlands, judged them in "breach of the guarantee of fair and equitable treatment".
Rubbing salt into India's wounds, The Hague ruled that Modi's government faced the prospect of paying Vodafone's legal costs, which stood at about INR 850m at that time. It is not clear from local reporting if settlement of the tax dispute, assuming it goes ahead, involves New Delhi reimbursing Vodafone's legal fees.
Aside from the Vodafone case, India's government has been in a separate tax dispute with the UK's Cairn Energy. New Delhi, however, has lost out in both an international arbitration tribunal and a French court over its tussle with the UK firm in to retrieving tax under the retrospective rules.
How it all began
Vodafone International Holding B.V., Vodafone's Dutch investment vehicle, bought 100% of Cayman Island-based company CGP Investments in 2007, to secure an indirect 67% control of Hutchison Essar.
India's Tax Department took umbrage, thinking it a ploy to avoid India's capital gains tax. It took the case to the country's Supreme Court, where it was rejected in 2012.
The same year, in order to plug what they saw as a tax loophole, the government amended the law — and applied it retrospectively — to make such indirect transfers taxable. Vodafone, India argued, then became a legitimate target for a fresh tax demand.

Ken has been writing about developments in the fixed and mobile markets for over twenty years. He has been a contributor to TelcoTitans since 2015.