Vodafone Business' year-long collaboration with AWS on distributed MEC close to bearing fruit.
First commercial services in UK, Germany slated for spring 2021.
Vodafone and AWS initiate Edge Innovation Programme to develop PoCs.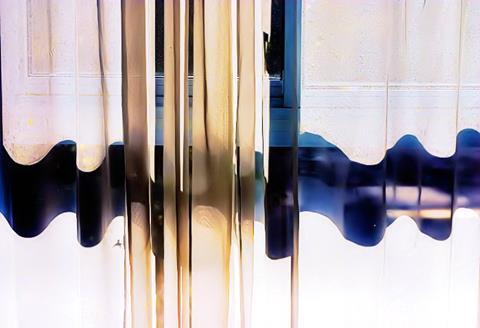 Vodafone Business, in collaboration with Amazon Web Services (AWS), said it was nearing commercial launch of a distributed multi-access edge computing (MEC) service in combination with 5G.
The new service has been brewing since December 2019, when Vodafone Business announced it was the first operator in Europe to beta trial AWS Wavelength (Vodafonewatch, #182). AWS Wavelength is designed to trim 5G latency times to "single-digit milliseconds" by enabling compute and storage services at the network edge.
Following what were billed as "successfully tested applications" from various partners (see table), Vodafone Business said it will start rolling out its distributed MEC service — incorporating AWS Wavelength — in spring 2021. This will be done via the launch of the first "commercial centre" in London, where companies can access ultra-low latencies and Vodafone UK's 5G network. Other UK locations are to follow.
An additional beta trial location is due to open in Düsseldorf, Germany, "early" in 2021. "General availability" in Dortmund is expected later that year. When the service might be deployed in other European markets where Vodafone has a 5G presence was not made clear.
AWS dubs the new service "Vodafone Distributed Edge powered by AWS Wavelength", although Vodafone — as far as Vodafonewatch can determine — refers to it more generically, at least so far, as Vodafone's edge computing service. In applications tested so far, Vodafone Business reported response times of less than ten milliseconds between the base station and the location where the application server is hosted.
When Vodafone first flagged involvement with AWS Wavelength, in December 2019, it described it as "another step" in Vodafone Business's multi-cloud strategy. AWS is already Vodafone's predominant public cloud provider, but the Group also has longstanding ties with Microsoft (on Microsoft Azure), and more recently signed up to Google Public Cloud for data analytics and business intelligence in eleven countries (Vodafonewatch, 181).
Making the case for 5G edge computing: Vodafone's distributed MEC forerunners

Company
MEC application tested
Background
Sources: AWS, Vodafone, Vodafonewatch.
Dedrone

Airspace security service that provides early warning, classification, and localisation of drones.

Based in Germany, the portfolio of drone specialist Dedrone includes DroneTracker software.

Digital Barriers

Video analytics using body-worn cameras for frontline workers in emergency situations.

UK-based startup focused on edge-based Internet of Things applications for security and surveillance. Backed by Tomorrow Street, Vodafone Procurement Company's innovation joint venture with Technoport, the Luxembourg government's incubation vehicle (Vodafonewatch, #170).

Groupview

Synchronised viewing experience that allows viewers to seamlessly watch and talk over live or on-demand streaming video together, even when not together physically.

Three-year-old startup based in the USA. The Groupview app is designed to synchronise users' viewing experience. It purportedly enables users to video chat, watch, text, send emoji's, and react to TV in "real-time".

HERE Technologies

Real-time hazard warning services for safer road enablement with increasing digital traffic scenarios. Due to be tested in early‑2021.

In January 2018, Vodafone Germany announced a strategic partnership with HERE Technologies, which provides global digital mapping and location services (Vodafonewatch, #162). Formerly owned by Nokia, HERE's owners now include a consortium of German carmakers, comprising Audi, BMW, and Daimler, as well as Intel.

Unleash Live

AI-powered video analytics platform to automate real-time visual oversight and alerts for cities, enterprises, and infrastructure.

Founded in 2015 and headquartered in Australia, Unleash Live describes itself as an AI video analytics enterprise solution provider.
Innovation programme
To help stimulate demand for 5G edge computing, Vodafone Business is running a Vodafone Business Edge Innovation Programme, in collaboration with AWS, from early‑2021.
The three-month programme, now open to submissions from interested applicants, is designed to give startups, independent software vendors (ISV), businesses, and freelance developers exclusive access to edge computing training — and "expert support" from Vodafone and AWS — to develop proofs‑of‑concept (PoC) for 5G edge computing use‑cases. Vodafone and AWS will select up to 20 projects from submitted proposals.
Stimulating innovation is a high priority for Vodafone. As well as supporting commercial deployment of Vodafone's edge computing service, the trial locations and commercial MEC centres — alternatively known as AWS Wavelength Zones — will act as innovation hubs. The idea is to allow business customers, application developers, and ISVs to gain a "head start" in developing new digital services by having access to ultra‑low latencies in combination with Vodafone's 5G network, as well as being able to tap into "real-time analytics".
Vodafone places great importance on the AWS Wavelength application programming interface (API), already familiar to AWS customers, which is now aimed at encouraging developer involvement at the network edge. The API is pitched as allowing developers to "easily build innovative applications" and run them on the 5G network node closest to end‑users.