Read exploring off-balance sheet financing and infrastructure partnerships to meet FTTP demand.
Retains the love for HFC, however; believes network upgrades across cable footprint will meet consumers' broadband requirements for some time yet.
Della Valle pointedly notes that mid-term capex fixed guidance does not include FTTP buildouts.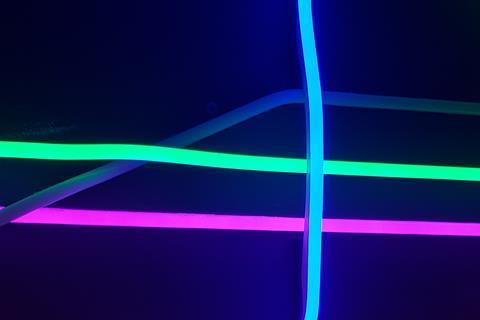 Nick Read, Chief Executive at Vodafone — taking a leaf, perhaps, out of the Deutsche Telekom and Telefónica full-fibre playbook — said he is open to joint ventures and other off-balance sheet financing measures to meet FTTP demand in Germany.
His enthusiasm for FTTP partnerships was mostly confined to Vodafone Germany's 'off-cable' footprint, however. Outside the operator's hybrid fibre-coaxial (HFC) network, which passes some 25 million households — 23 million of which can access Gigabit speeds — Read said Vodafone was "encouraging" FTTP builds and "actively engaged" in exploring different business model options.
Speaking on the operator's earnings conference call for H1 FY21–22, one option floated by Read was to play the role of anchor wholesale tenant. "Bringing the Vodafone brand to a build, and committing volumes, is very attractive to investors", asserted the CEO in a possible reference to the operator's existing tie-up with altnet Deutsche Glasfaser.
Another Vodafone possibility raised by Read was to form part of an infrastructure investment consortium, but only "if we think the returns are attractive and it's targeted in the right way".
Margherita Della Valle, Vodafone's Chief Financial Officer, underlined Read's stance on full-fibre financing. "If these business cases were to become material at scale, you should not expect us to use our balance sheet to fund this", she explained. "However, it's really early days. And frankly, today, we are really focused on effectively marketing our current 23 million Gigabit households."
Been there, done that, got the fibre JV T-shirt
As Read pondered over fibre JV options, the ink was well and truly dried on a deal recently struck between DT and Australia's IFM Investors for a long-mooted fibre "expansion company" in Germany. The tie-up, if approved, will see the two businesses form a 50:50 JV to bring four million Gigabit connections to "rural and development areas" in Germany by 2028.
The JV is based on the new, GlasfaserPlus-branded corporate entity DT formed in 2020 to support its full-fibre partnership plans (Deutsche Telekomwatch, #103).
The agreement sees the IFM Global Infrastructure Fund — a fund focused on "essential infrastructure assets" and owned by a group of Australian pension funds — paying €900m (£761m) for a 50% stake in GlasfaserPlus, but with half of that amount dependent on hitting unspecified expansion milestones.
It will be jointly controlled by the two groups and, in line with Read's thinking, sits off DT's balance sheet.
Number-three player Telefónica Deutschland teamed with Allianz to create an FTTP JV, targeting rural areas, in October 2020.
Fibre JVs possible 'on-cable', but "no rush"
Read seemed less convinced about the need for FTTP JVs overlapping Vodafone Germany's HFC footprint in Germany, although he did not rule it out.
Of the operator's cable footprint, Read said about two-thirds is made up of housing associations. Possible new business opportunities were opening up for them, asserted the CEO, despite a change in Germany's TV regulation. It will allow housing associations to strike individual deals for OTT TV broadcasting from 2024, as opposed to the current arrangement requiring them to club together and bulk buy from cablecos.
For some of the housing associations Vodafone is engaging with — Read did not indicate how many — this prospect has apparently sparked conversations about running fibre right up to the building's basement. "We are excellently placed to be able to do that as the natural partner", claimed Read.
He caveated, however, that there was "no rush" to push ahead here, not least because housing associations tend only to consider the roll out of fibre-to-the-basement as part of the "natural refurbishment upgrade of the building", which is typically between five and ten years.
Read seemed confident that the HFC upgrade path, through DOCSIS 3.1 and node splits — and which has already seen 23 million households passed with 1Gbps downlink speeds — will meet consumers' broadband requirements for some time to come.
" And then next year, we start the cycle of high-split, and a high-split starts to provide you 1Gbps upstream capability, as well as increasing downstream to 3Gbps. So frankly, as a customer, you don't need anything more than that. It gives us a really good runway of capability moving forward. "

Read.

Ken has been writing about developments in the fixed and mobile markets for over twenty years. He has been a contributor to TelcoTitans since 2015.