Vi shareholders wash their hands of JV's plight.
Insist that private investment is the only way for Vi to remain going concern.
Vi CEO Ravinder Takkar claims private investors are more put off by India's floor pricing than AGR dispute.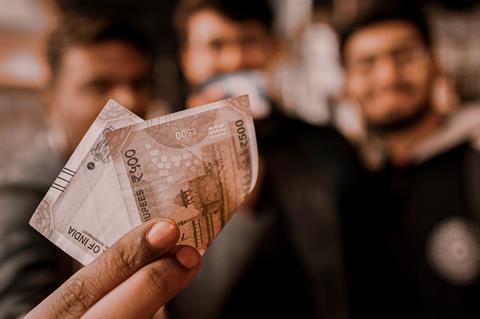 Nick Read, Chief Executive (CEO) at Vodafone, was in no mood to throw a financial lifeline to Vi, the Group's loss-making and beleaguered joint-venture (JV) in India.
Reiterating past comments to keep Vi firmly at arm's length from Group accounts, which was the main reason why Vodafone shifted its Indian operations to a deconsolidated JV back in August 2018, Read said, somewhat bluntly, that "India is really a question for Vodafone Idea [Vi]".
Speaking at the presentation of the Group's Q1 FY21–22 results, Vodafone's CEO was not without some sympathy for Vi, which is in desperate of fresh funds to remain a going concern (see below), but was keeping the Group wallet shut.
" It is a highly stressed and difficult situation that they are trying to navigate. We, as a Group, try to provide them with as much practical support as we can, but I want to make it very clear we are not putting any additional equity into India. "

Read.
Junior partner Aditya Birla Group (ABG), according to local reports, says that its immediate priority is not to exercise an option to bump up its Vi stake. According to an unnamed source cited by India's Economic Times, ABG is more interested in keeping the JV "alive" by "quickly closing the pending fundraise to beef up the telco's 4G operations and equipping it to fight financially-stronger adversaries — Reliance Jio and Bharti Airtel".
As of 31 March 2021, Vodafone held a 44.39% share in Vi and Aditya Birla 27.66%. Remaining Vi equity is divided between institutional holdings (5.67%) and non-institutional holdings (22.28%). Under the terms of the merger, ABG can purchase shares of Vodafone Idea from Vodafone Group at INR 130 per share till it reaches a 35.5% holding. The option of buying shares at this price is only available to ABG up to three years from the merger in 2018. After that, ABG must pay the market price.
We can reel in investors, insists Takkar
Ravinder Takkar, CEO at Vi, dug in his heels on the Q&A session following presentation of the company's latest financial results, in early July 2021, for Q4 FY20–21 (ended 31 March 2021).
Despite repeated questions from analysts about what they clearly thought were delays in announcing much-needed financing to stop the company from folding (see below), Takkar refused to be drawn on timelines. In a somewhat sanguine tone, he mentioned only that "we are currently in active discussions with potential investors".
He seemed optimistic that new investment could be found for the beleaguered telco, despite an ominous mixture of enormous debt and substantial outstanding payments related to Adjusted Gross Revenue (AGR) fees — at least according to calculations done by India's Department of Telecommunications (DoT) — deferred spectrum payments that are due in April 2022, and financing of existing debt (Vodafonewatch, #181 and #183).
Takkar argued, however, that it was not the as yet unresolved AGR dispute with DoT that was making investors think twice about investing in Vi and India's telecoms sector in general — the JV has filed a "Modification Application" to the country's Supreme Court with the aim of correcting DoT's "arithmetic errors" — but unreasonable floor pricing. "[The] tariff hike remains a critical source to revive the sector and ensure that operators make reasonable returns on their massive network and spectrum investments", he said.
" As soon as the pricing improves, it will create a significant amount of confidence, not only in the industry players, but overall will start to show positive returns for the industry. I think that is really what [will] provide a significant amount of confidence and new investments, not only from new investors but from existing investors. But I would not like to speculate on the timeframes. "

Takkar.
As for the "Modification Application" filed with the Supreme Court, Takkar seemed optimistic that India's top court will find in its favour. "These are arithmetic errors and omissions [by DoT]", he said. "We are very confident that it is not the intent of the government or DoT to make us pay for these types of errors."
Payback time
Although Takkar thinks the JV is due an AGR rethink, the fee liability is fully accounted for in the operator's books without considering any impact of corrections that may arise from the Modification Application.
As a result, gross debt (excluding lease liabilities) was a shade over INR 1.8trn (€20.4bn) as of 31 March 2021. The sum comprises deferred spectrum payment obligations (INR 962.7bn), the full AGR liability (INR 609.6bn) due to the government, and debt from banks and financial institutions (INR 230.8bn). Cash and cash equivalents totalled INR 3.5bn, as of 31 March 2021, while net debt stood at INR 1.79tn. Vi pointed out it had already paid 10% of the original AGR payment calculated by DoT.
In a note accompanying its last full-year results, Vi's auditors said the company's financial performance has "impacted its ability to generate the cash flow that it needs to settle or refinance its liabilities and guarantees as they fall due, which along with its financial condition is resulting in material uncertainty that casts significant doubt on the company's ability to make the payments mentioned therein and continue as a going concern".
The assumption of a 'going concern', they added, is dependent on its ability to raise additional funds in line with board approval given in September 2020 (Vodafonewatch, #193).

Ken has been writing about developments in the fixed and mobile markets for over twenty years. He has been a contributor to TelcoTitans since 2015.