Chutoo endures four-day stint behind bars.
CFO reportedly quizzed on allegations of "forgery" and "falsification of financial statements"; but no formal charges.
Vodacom DRC expresses surprise.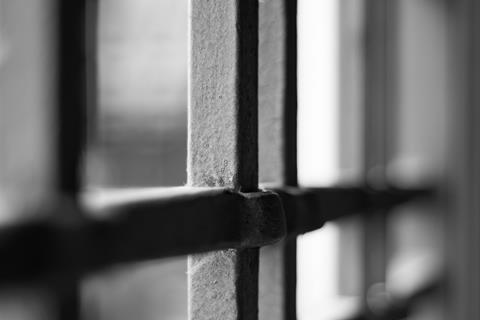 The judicial police of the prosecutor's office at Kinshasa-Gombe put Oomar Chutoo, Chief Financial Officer at Vodacom Democratic Republic of Congo (VdDRC), behind bars on 14 September 2020.
It took four days before his release, after reportedly fielding questions about alleged "forgery and use of forgery", including the "falsification of financial statements", in order to reduce taxes.
No official reason was given why the Congolese authorities detained Chutoo, who has been CFO at VdDRC since May 2016. He previously held CFO positions at Orange, Millicom, and Zain before joining Vodacom Group.
In a statement distributed to local media, when news broke that Chutoo was 'helping police with its enquiries', VdDRC expressed surprise at the turn of events, and said it was closely monitoring developments. The OpCo pointedly added that it was "appropriate to remind the public that [VdDRC] is a partner of the Congolese state, and pays its due in accordance with the laws and regulations of the Democratic Republic of Congo".
Relations between VdDRC and the Congolese state can hardly be described as smooth, however. Vodafone's latest (FY19–20) Annual Report notes that VdDRC has been at loggerheads with the country's Customs Authority since August 2018, when it issued a report claiming VdDRC owed $44m (€33m/£34m) in unpaid duties related to alleged smuggling of devices. In May 2019, VdDRC filed an administrative appeal at the Council of State, which has still to be heard as far as Vodafonewatch can determine.
Arresting developments elsewhere
This is not the first time Vodacom has seen senior executives do time. Just prior to stepping down as Group Chairman in July 2020, Phillip Jabulani Moleketi said he was still smarting over what he saw as "harshness" in the way Tanzania's authorities arrested five executives at its local business unit during 2019.
Writing in Vodacom Group's FY19–20 Annual Report, he added that "although Vodacom Tanzania's Board and executive team acted swiftly and appropriately in responding to this development, and have cooperated closely with authorities, it was troubling for all of us to see the harshness of the penalty and the manner in which it was applied".
The Vodacom Tanzania (VdT) incident in 2019 remains bizarre for a number of reasons, and one Vodacom and Vodafone are evidently keen not to discuss in depth (Vodafonewatch, #171, #174, #177, #180, and #187) .
It saw the detention of five VdT staff — including Managing Director Hisham Hendi, only a few days after his formal move into the role. Also arrested, according to local media, were executives from local fintech player Inventure Mobile Tanzania, trading as Tala Tanzania.
Local reports at the time were unclear and conflicting, but indicated the case centred around tax and/or possibly fee 'avoidance' through an unlicensed installation of communications equipment, apparently imported by Inventure during 2018. This, seemingly, was used to support carriage of internal and international calls more cheaply, a report by The Citizen suggested. A Bloomberg article indicated the arrests were instigated by a request from the Tanzania Communications Regulatory Authority. Vodacom subsequently pleaded guilty.

Ken has been writing about developments in the fixed and mobile markets for over twenty years. He has been a contributor to TelcoTitans since 2015.