New contract builds on similar deal between Safaricom and Visa for M-PESA.
Visa payments option likely to be available as a virtual card integrated into the recently launched VodaPay Super App.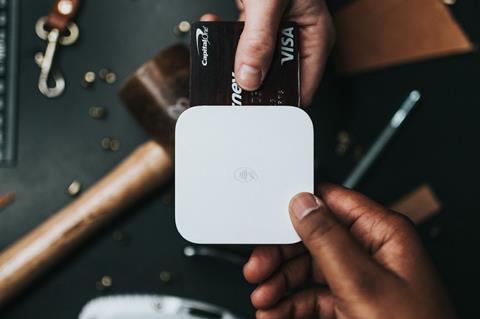 Vodacom Group, as part of its fintech expansion strategy, signed a partnership deal with Visa to enable mobile payments on its home turf in South Africa over the latter's international network.
Neither Vodacom South Africa nor Visa, as far as TelcoTitans can determine, has made any official announcement. It was rather Visa Chief Executive Alfred Kelly who revealed the partnership, which he described as "exclusive", when speaking on the company's latest quarterly results this week.
According to Kelly, the arrangement with Vodacom South Africa — when combined with a similar deal it struck with Safaricom in April 2020 (Vodafonewatch, #186) — will see Visa cover 130 million customers across the "entire" Vodacom Group footprint in sub-Saharan Africa.
No further details of the South African partnership were provided by Kelly, or when it might become available to customers.
Presumably, however, the VodaPay Super App — recently launched in the Group's home market — will be able to support a Visa virtual card in the same way as Safaricom's M-PESA m-payments app. The Visa payments option will enable app users to tap into some 61 million merchants worldwide.
Raising the fintech stakes
Vodacom Group Chief Executive Shameel Joosub has high fintech ambitions. In an investor briefing last September, he said he was aiming "to get north of 100 million customers in the next few years".
Neither did he rule out the possibility of eventually hiving off and selling the Group's regional fintech operations. The Visa deal should of course help boost the number of VodaPay Super App users, as well as increase revenue through transaction fees.
Vodacom previously suggested its fintech business could be worth more than $10bn (£8bn/€9.4bn), based on transaction volumes.
The VodaPay Super App is the result of a collaboration between Vodacom Financial Services and Alipay, which was announced in July 2020 (Vodafonewatch, #188 and #195). Alipay is providing its fintech knowhow along with app development, data analytics, and machine learning capabilities.
VodaPay is described as a "lifestyle Super  App" aimed at consumers and merchants. For consumers, it is intended to provide an easier way to shop, pay bills, transfer money, and access digital services from smartphones. For businesses, VodaPay facilitates digital transactions and provides a presence in the so-called "hi-tech, scalable digital mall".
"The Super App gives us the ability to open up the system from a few partners to thousands of service providers… and, put simply, as the transactions compound, we take our cut, a bit like an iOS or Google Play store", noted Joosub at the investor briefing.
M-PESA and m-money services adoption, FY20–21

| Market | Number of m-money customers | % of service revenue | % M-PESA penetration on customer base |
| --- | --- | --- | --- |
| Democratic Republic of Congo | 3.0 million | 10% | 26% |
| Egypt | 2.3 million | 1% | 7% |
| Ghana | 1.6 million | 3% | 40% |
| Kenya | 28.3 million | 33% | 90% |
| Lesotho | 0.9 million | 10% | 69% |
| Mozambique | 4.9 million | 19% | 73% |
| Tanzania | 7.4 million | 37% | 62% |
Source: Vodafone.

Ken has been writing about developments in the fixed and mobile markets for over twenty years. He has been a contributor to TelcoTitans since 2015.