Vodafone's loss-making JV in India gets a much-needed cash boost from sale of Indus stake.
Vi reportedly in talks with private equity investors to raise more funds.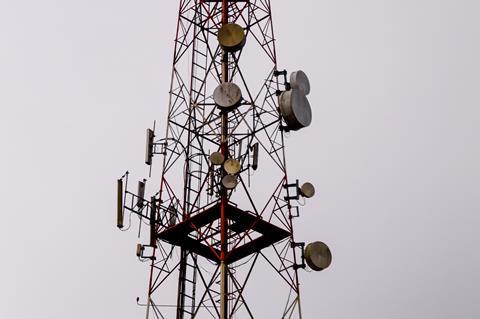 The long‑delayed merger between Indus Towers and Bharti Infratel was finally rubber-stamped, as expected, after securing financial commitments from Vodafone Idea — now re-branded as "Vi" — to the combined entity, which holds onto the Indus Towers name (Vodafonewatch, #189 and #190). Vi, Vodafone's loss-making joint venture in India, is expected to be one of Indus Towers' biggest customers and the operator's parlous financial state was evidently complicating discussions over the merger, behind the scenes.
Another expected outcome was Vi's cashing in of its 11.15%‑stake in the old Indus Towers, which it held through Vodafone Idea Limited. As result of the merger, Vi received INR 37.6bn (£380m/€427m) in cash. Prior to the merger, Infratel (Bharti Airtel India's tower unit) and Vodafone Group each held a 42%‑stake in Indus Towers, while Vi owned 11.15%.
The merger of Infratel's separate tower assets with Indus envisages the creation of the world's largest mobile infrastructure business outside of China. As of 30 September 2020, the new-look Indus Towers had around 172,000 towers and some 314,000 tenancies in India.
Under the terms of the merger, Vodafone was issued with nearly 758 million new shares, equivalent to 28.12% in the combined entity, in exchange for its 42% shareholding in Indus. Airtel saw its shareholding in Infratel diluted from 53.51% to 36.73%.
Private equity group Providence Equity Partners was allocated roughly 87.5 million shares, equating to a 3.2%‑stake in the new entity, in exchange for its 4.85%‑holding in Indus Towers.
Private equity talks
In parallel with the post-merger financial boost to Vi, which is heavily weighed down by unpaid spectrum usage charges (SUC) and licence fees, owing to a change in the scope of adjusted gross revenue (AGR) charges, news emerged in local media that Vi was in talks with various private equity players to raise funding.
US investment firm Oaktree Capital is apparently leading a consortium with $2bn (£1.5bn/€1.68bn) on the table, through a blend of bonds and warrants. If a deal is reached, monies will reportedly be released in tranches, subject to performance targets being met. Others in the consortium are said to be Sixth Street, Twin Point Capital and Varde Partners, although Vi is also believed to be speaking to other potential investors.
In September 2020, Vi's board approved plans to raise up to INR 250bn through a combination of equity and debt instruments.
As of September 2020, Vi has made payments of INR 78.5bn out of a total of INR 504bn in outstanding SUC and licence fees. India's Supreme Court recently ruled that Vi has ten years to settle the bill, which stems from broadening the definition of AGR to include 'non‑core' revenue (Vodafonewatch, #181 and #183). How much India's operators pay in SUC and licence fees is calculated as a percentage of AGR, so the expansion in the latter's scope impacted massively on Vi's liabilities. Further, since the Department of Telecommunications' legal fight lasted 16 years, unpaid charges and fees racked up considerably, along with penalties and interest related to missed payments.

Ken has been writing about developments in the fixed and mobile markets for over twenty years. He has been a contributor to TelcoTitans since 2015.