National roaming deal between Drillisch and Telefónica Deutschland paves way for 5G rollout by Germany's would-be fourth MNO.
Vodafone's TowerCo spinout vies with Deutsche Funkturm and Telxius for Drillisch business.
Ericsson sales veteran Peter Zehetner joins Vantage Towers as Managing Director in Germany.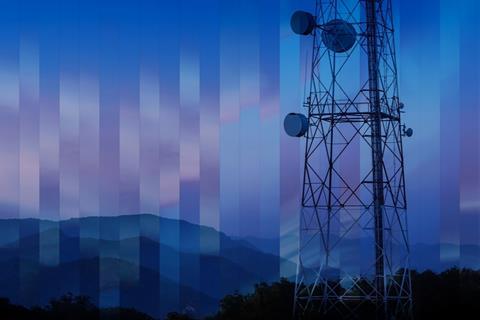 Mobile virtual network operator (MVNO) 1&1 Drillisch finally agreed terms with Telefónica Deutschland (O2 Germany) on a National Roaming Agreement (NRA), after a lengthy period of haggling (Telefónicawatch, #151). Germany's three TowerCos, including Vodafone's Vantage Towers, will now surely step up their charm offensives to win business from the new market entrant.
The new arrangement sees a pathway from their existing multi-bit access mobile virtual network operator (MBA MVNO) contract — which allows the United Internet-owned operator to access O2's 2G, 3G, 4G, and 5G networks — to an NRA that provides Drillisch with national roaming via the operator's 2G, 3G, and 4G networks (but not 5G).
The national roaming and MBA MVNO services arrangements will run in parallel until Drillisch has, within a "defined transition period", migrated its 5G MVNO customers onto its own 5G network.
There is no reason to believe Drillisch will not follow through on its mobile network operator ambitions, not least because it lavishly spent just over €1bn on frequency rights in 2019. Drillisch has always maintained it was in no position to roll out 5G until an NRA was in place.
TowerCos circle
Drillisch has a trio of TowerCo tenancy options as it contemplates 5G rollout. In addition to Düsseldorf-headquartered Vantage Towers, there is Deutsche Funkturm and Telefónica's Telxius.
Germany is Vantage Towers' biggest market and the TowerCo is optimistic that Drillisch is an opportunity to make it even larger. Vivek Badrinath, Chief Executive (CEO) of Vantage, certainly has high expectations. Speaking at its Capital Markets Day in November 2020, he said Vantage was "ready to meet new demand, including from the new entrant".
Capturing significant business from Drillisch would be a key win for Vantage as it pursues a mid-term ambition of adding 15,500 extra tenancies to its towers, boosting revenue and margin (Vodafonewatch, #193).
Zehetner bet
With little in the way of media fanfare, Vantage Towers appointed sales veteran Peter Zehetner as Managing Director for operations in Germany. Zehetner does not have far to travel to take up his new post. Already based in Düsseldorf, he was Commercial Director at Ericsson, in charge of sales in Western Europe, for more than five years. Before that, he had a three-year stint as Head of Sales Services at VimpelCom (now VEON). Zehetner has the chance to quickly make his mark if he can reel in Drillisch.
German lessons
Alexandre Mestre Molins, CEO of Spain's Cellnex Telecom, which recently teamed up with Deutsche Telekom to establish a joint fund to invest in digital infrastructure in Europe (Deutsche Telekomwatch, #101), also sees Drillisch as a "new opportunity" for its German partner.
Speaking on a call with analysts in early-February 2021, ostensibly to talk about the agreed acquisition of SFR's infrastructure assets in France, Molins, as transcribed by CQ FD Disclosure, added that Cellnex will not be a player in Germany, but rather an interested spectator.
"It's going to be interesting", he said. "You have now a new entrant with a material portfolio and two other tower companies with vertical integrated concept, which are going to be Vodafone on one side and Deutsche Telekom on the other side".
The Cellnex CEO said he was keen to observe how "market dynamics" will play out in Germany, and is hoping to learn from them.
Telxius, strangely not mentioned by Molins, cannot be discounted. In July 2020, it reached an agreement with O2 Germany to acquire approximately 10,100 sites for €1.5bn. In January 2021, Telefónica agreed to sell the tower division of its Telxius subsidiary to American Tower Company for €7.7bn (Telefónicawatch, #150).

Ken has been writing about developments in the fixed and mobile markets for over twenty years. He has been a contributor to TelcoTitans since 2015.