Ten-year Multi-Operator Core Network (MOCN) network-sharing agreement signed off.
TPG will gain access to 3,700 Telstra cell sites within a "defined coverage zone" across regional and "urban fringe" areas in Australia.
Option to extend network-sharing deal by up to ten years.
TPG intends to decommission 725 mobile sites within MOCN coverage area.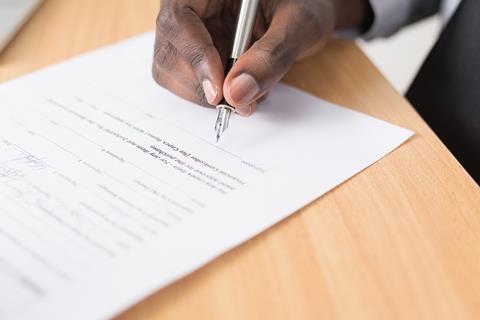 TPG Telecom and Telstra unveiled a ten-year (and non-exclusive) network-sharing agreement. No financial details were disclosed in the official statement, although some Australian media outlets described it as a "billion-dollar deal".
Assuming the deal gets regulatory approval, TPG Telecom will gain access to 3,700 Telstra cell sites within a "defined coverage zone" across regional and "urban fringe" areas in Australia. By doing so, TPG Telecom said it will boost its 4G population reach from 96% to 98.8% — a significant increase given the large areas involved.
By opting for a Multi-Operator Core Network (MOCN) network-sharing architecture across the designated zone, both carriers, pointed out the announcement, "will continue to operate their own core network where key differentiating functionality resides."
Telstra will initially share its RAN within the zone for 4G and then subsequently 5G. No timeframe was given as to when 5G might be launched under the MOCN scheme, or how far it will impact TPG Telecom's coverage reach of the next-gen tech.
The non-exclusive agreement includes the option for TPG Telecom to request two contract extensions of five years each.
For its part, the ten-year agreement allows Telstra to deploy infrastructure on up to 169 existing TPG Telecom mobile sites using the operator's spectrum, so "improving coverage for TPG and Telstra customers in the zone". "With more people moving to regional areas as a result of COVID, congestion in some areas has increased", said Telstra Chief Executive (CEO) Andrew Penn. "This additional spectrum will also ensure that Telstra customers will experience significantly reduced congestion at busy times".
Penn added that Telstra, despite the TPG Telecom deal, "will maintain our one million square km competitive advantage in mobile coverage where no other operators have invested". Mobile coverage, he explained, is often talked about as population coverage, "however we all know that it's the square kilometres of coverage when you travel between towns and cities that also matters. It is the fabric of our mobile network".
Good for TPG shareholders
Iñaki Berroeta, TPG Telecom CEO, did not hold back in his upbeat assessment of the Telstra tie-up. "The landmark network sharing agreement", he said, "represents a material uplift in the capability of our network and will provide significant value for TPG Telecom shareholders over the medium and long term".
He also enthused about "increasing capital efficiency" from the RAN share —TPG Telecom said it plans to decommission the 725 mobile sites it currently operates within the MOCN coverage area — and how it will enable "seamless access to a national network" to TPG Telecom's consumer, enterprise, and wholesale customers.
TPG Telecom added that it will continue operating its own 3G, 4G, and 5G networks in metropolitan areas, which, it said, reached around 80% of the population (and includes its network infrastructure sharing arrangement with Optus in those areas).
The operator said it expected the MOCN to be available to customers by the end of the year, although the deal is still subject to approval by the Australian Competition and Consumer Commission.

Ken has been writing about developments in the fixed and mobile markets for over twenty years. He has been a contributor to TelcoTitans since 2015.