CEO Berroeta claims balance sheet boost is "strong outcome" for shareholders.
Enterprise value set at AU$ 950m.
After transaction costs and tax, TPG will bank a more modest sum of between AU$ 350m and AU$ 400m.
Transaction includes 20-year master services agreement.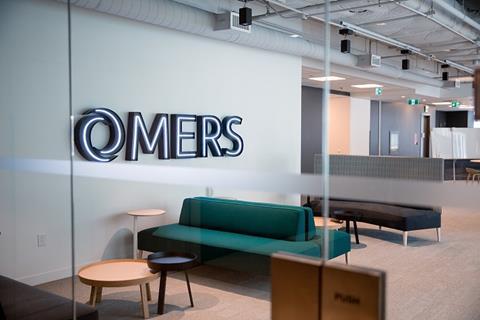 Australia's TPG Telecom, a Vodafone minority-owned but co-controlled joint venture, announced a binding agreement with OMERS Infrastructure Management — a division of Canadian pension fund OMERS — to sell 100% of its passive mobile tower and rooftop infrastructure.
With an enterprise value of AU$ 950m (£539m/€632m), the transaction puts a hefty implied enterprise value/EBITDA multiple of around 32.1 times on the tower assets, based on their AU$ 29.6m EBITDA in FY21.
The high multiple, argued TPG in the official announcement, reflected the "important role" its passive tower infrastructure will play in "supporting the projected growth and densification requirements of the industry".
After transaction costs and tax, however, the sum gets whittled down to a more modest accounting gain of between AU$ 350m and AU$ 400m.
Sites for sore balance-sheet eyes
Iñaki Berroeta, Chief Executive at TPG, nonetheless declared the deal as a "strong outcome" for the operator's shareholders, and a pleasing result following a strategic review of its towers — started last August — when Berroeta and his team put out feelers for a sale.
"The [OMERS] transaction represents competitive long-term financing, which will reduce our total financial leverage and deliver lower borrowing costs", declared the CEO. The sale, he added, demonstrated a "disciplined approach" to asset utilisation as TPG "pursues opportunities to unlock value and maximise our potential for customers and shareholders".
The tower assets portfolio comprises 1,237 existing sites (428 towers and 809 rooftops) — primarily in key metropolitan locations — and a committed build-to-suit development programme of 252 new sites. Combined, they cover approximately 21% of TPG's total mobile network footprint, the remainder of which — reflecting the operator's historical penchant for striking third-party tower deals — is already owned and operated by other TowerCos.
Included in the asset portfolio that OMERS Infrastructure Management will get its hands on — assuming the transaction gets regulatory approval, as expected, during Q3 FY22 — are 120 sites in non-metropolitan locations that TPG intends to decommission its active equipment as part of its regional radio access network sharing agreement struck with incumbent Telstra in February. The "landmark" multi-operator core network with Telstra is also awaiting regulatory approval.
The transaction also includes a master services agreement with a 20-year term, which TPG has an option to extend.
TPG has a long history of farming out tower operations to third parties. Vodafone Hutchison Australia (VHA), for example, brought long-running site-sharing and roaming arrangements with rival Optus to the 2020 merger that created TPG in its current form (Vodafonewatch, #188 and passim). Back in 2012, when that Optus relationship received an update following the previous Three Australia–Vodafone Australia merger (and VHA's subsequent major network problems), the access deal was said to be set to bring about 900 sites into the VHA network (Vodafonewatch, #101). TPG contributed a tie-up with Macquarie-backed Axicom, Australia's largest independent tower player, which was said to have been extended in late-2020 and to cover more than 1,000 sites.

Ken has been writing about developments in the fixed and mobile markets for over twenty years. He has been a contributor to TelcoTitans since 2015.