Vodafone in conversation with satellite operators to lease 28GHz spectrum in the UK.
Elon Musk's Starlink touted as an option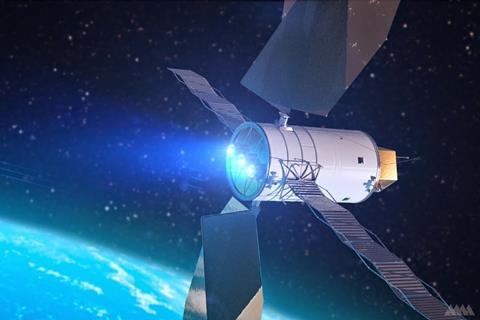 Vodafone was reported to have started talks with various satellite operators to lease its 28GHz UK spectrum. Starlink, a rural satellite broadband company owned by billionaire Elon Musk, is reportedly one of the potential suitors.
According to The Telegraph, discussions are advanced. "We're close to striking a deal", said a Vodafone spokesperson.
The UK newspaper also drew attention to Vodafone's submission of a filing to UK regulator Ofcom, highlighting its use of 28GHz spectrum "extensively for terrestrial fixed links". It added, perhaps understatedly, that "we understand this band is of value for gateway links to satellites".
The filing goes on to say that "we are open to approaches from satellite providers who may wish to lease the spectrum".
It is not clear from the report how much 28GHz spectrum Vodafone is prepared to lease. Its holdings, as far as TelcoTitans can determine, comprise 14 regional licences (2×112MHz each). Nor was it clear how far Vodafone's terrestrial fixed links might be affected in the event of a deal.
The Telegraph indicated that Starlink and other satellite operators may well be in talks with other holders of 28GHz spectrum, in order to extend reach. These are said to include Telefónica UK Virgin Media O2, which has licences for six regions. Only infrastructure player Arqiva has UK-wide concessions in the 28GHz band.
Something in the air
Starlink, part of SpaceX, uses low-earth orbit (LEO) satellites to provide what it calls — at least so far — beta broadband connectivity. The constellation comprises some 1,800 satellites, serving 14 countries, although there are plans to boost the number of satellites to more than 12,000.
In March, Starlink said its reach had extended to parts of northern England, Northern Ireland, Scotland, and Wales, in addition to existing service areas across southern England. In the same month, Starlink reportedly signed a contract with Arqiva to supply ground stations for providing coverage across the UK.
Aside from Starlink, LEO player OneWeb, backed by the UK government, might be another in 28GHz discussions with Vodafone. OneWeb has already reportedly entered talks with BT to deploy satellite coverage to remote regions of the UK.
Vodafone's own LEO adventure
Vodafone has put financial backing behind satellite venture AST SpaceMobile, which recently completed a multimillion-dollar merger with special purpose acquisition company New Providence Acquisition.
Capital raised from the transaction — $462m (£336m/€397m) — is intended to help fund "phase one" of SpaceMobile's commercial launch, partly in partnership with Vodafone. The partnership aims to bring LEO satellite coverage to "49 countries in the equatorial region" in 2023.

Ken has been writing about developments in the fixed and mobile markets for over twenty years. He has been a contributor to TelcoTitans since 2015.