Group CEO used a sponsored posting on the Politico website to demand, once again, a level playing field for Europe's telecoms players, while bemoaning steps taken by several EU governments to sidestep European competition legislation.
Article does not suggest Read's bid for a reset of regulatory relations in Europe is seeing traction.
Czech Republic plans to create a fourth mobile player in imminent auction framed as a major disincentive for investment.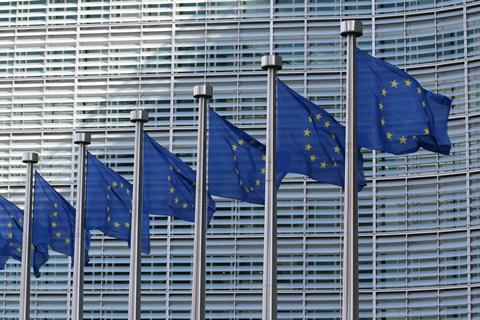 Vodafone Chief Executive Nick Read specifically targeted governments in the Czech Republic, Italy, and Portugal for acting in ways detrimental to the long-term interests of consumers as well as operators. Subliminally echoing Goldilocks, Read claimed that in Italy, the government is moving towards insufficient competition, but in the Czech Republic and Portugal, the trend is towards artificially creating too much.
The Vodafone CEO was direct and unequivocal in his criticisms of the countries' policies, decrying the Italian government's interest in consolidating the government-controlled Open Fiber wholesale network with the fixed-line infrastructure of Telecom Italia (see separate). Read said the plan amounted to re-nationalisation and re-monopolisation and, as well as restricting Vodafone Italy's options on network access, "contravenes four decades of anti-monopolistic policy".
"The EU Commission should more forcefully defend its prerogative against such blatant attempts to deviate from EU law."

Read.
While it is not clear whether he had any hand in the Italian infrastructure plan, Read's predecessor Vittorio Colao earlier in 2020 led a task force focused on reviving Italy's economy, post-COVID-19.
Czech auction the pressing concern
Read was also critical of regulatory decisions in Portugal where he considers a prospective new entrant is being offered overly favourable terms, including subsidised spectrum pricing. The Vodafone CEO suggested it is "not clear" that there is a business case for a fourth player in the country of ten million people.
However, the imminent Czech Republic auction (see below) appeared the principle source of ire for Read. He expressed clear frustration at the local regulator's demand that not only will providing roaming access for a new entrant be mandatory, but that it is apparently to be provided at cost, undermining incumbent operators' return on capital, and disincentivising investment on network expansion or upgrades.
Read also criticised the proposal from the new entrant's perspective, stating it would deprive them of the incentive to invest in their own new infrastructure.
The core of Read's objections appears to be that governments are circumventing EU rules in order to intervene in markets. He acknowledges that EU law permits a degree of intervention on access rights, but states that this only applies where there is a formal identification of market failure or lack of competition — conditions he says have not been demonstrated in Czech Republic or Portugal.
"The truth is that these heavy-handed interventions of forced cross-subsidisation between operators and state aid by government's spectrum preferences rarely end well for anyone involved. Compelling existing operators to provide long-term, open-ended roaming access creates a disincentive to actually build out —for the new entrant and for the established players."

Read.
Portugal tempting a new player
Portugal is moving towards an auction of rights in the 700MHz, 900MHz, 1800MHz, 2.1GHz, 2.6GHz, and 3.6GHz spectrum bands by the end of 2020 after the process was halted in light of the COVID-19 pandemic. The guidelines published prior to the suspension indicated that regulator Autoridade Nacional de Comunicações (ANACOM) is set to reserve a swathe of spectrum in the 900MHz and 1800MHz bands for new entrants, while also offering them a 25% discount on the final price of any spectrum acquired through the main auction. The consultation period resumed in June 2020 and ran until mid-July 2020, and ANACOM is expected to release the final terms in September 2020, with the auction due to start in October 2020 and likely running until the end of the year.
Taking the ČTÚ to court en masse
Czech regulator Český telekomunikační úřad (ČTÚ) issued the general conditions attached to its upcoming auction of 5G-compatible spectrum in August 2020, which were met with despair by the country's incumbent mobile operators.
The regulator is requesting that, by end-September 2020, prospective bidders for licences in the 700MHz and 3.4GHz bands confirm acceptance of a series of terms and requirements to be introduced into the market in order to qualify for the anticipated auction. Participants are expected to agree to the following:
A block of 2×10MHz spectrum in the 700MHz band will be reserved for a new entrant.
A cap on the total spectrum any operator can control.
An obligation for incumbents to provide national roaming to new entrants, assuming the new entrants meet their own network deployment obligations.
A commitment to lease frequencies for Industry4.0 purposes.
Rollout plans that support rapid deployment of networks covering road and rail corridors.
Acceptance of conditions for the provision of public protection and disaster relief communications that will be determined in a future contract with the Ministry of Interior.
While the regulator has said it considers the conditions will foster competition and innovation, Vodafone is not alone in objecting to the requirements placed on existing players with T-Mobile Czech Republic joining the operator in submitting legal objections to the Prague Municipal Court. Telefónica Czech Republic is also said to be considering its response to the latest proposals, and had previously submitted objections to the EU on earlier iterations of the ČTÚ plan, claiming the proposals conflict with national and European law, and objecting particularly to national roaming requirements and spectrum caps.
The ČTÚ indicated that the legal appeals will not affect the proposed timeline for the autumn auction.
Reports have suggested potential new entrants in the auction process could include ČEZ, the state-controlled energy utility company Sazka Mobil, a mobile virtual network operator owned by a Czech lottery and gaming company, and private equity-owned Nordic Telecom.
A love–hate relationship
While appealing to the EU to act on the perceived injustice, the piece saw Read acknowledge the occasionally strained relationship the operator has had with the governing body.
He still appears ambivalent — declaring competition policy and the wireless economy as "two great European integration economic success stories", while sniping that Vodafone is "one of the few major pan-European operators spawned by Europe's regulatory opening to telecoms", and praising the EU's policy framework for creating a "vibrant and competitive" landscape, but also warning that, "in too many cases, we seem in danger of looking backward".
Beyond his latest specific grievances, Read has been prominently demanding a fairer "social contract" between operators and the European authorities for some time, most recently at the Group's latest earnings call, when he reiterated the five-point plan for a digital society in response to the COVID-19 outbreak (Vodafonewatch, #188).
However, to date, he appears to have little to show for it, prompting ongoing protests against the actions of nation states. It appears likely that, without a more concerted campaign from the industry's stalwarts, Read may be waiting some time before he finds a competitive landscape that is "just right" for the operator.