A self-made billionaire, Mittal knows how to challenge the busines status quo. His restlessness for growth may take some satisfying.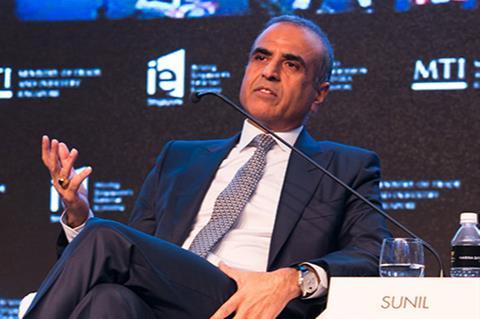 Name: Sunil Bharti Mittal
Age: 62
Net worth (including family): $10.5 billion (Forbes)
Troublemaker rating: 🤝 🤝 🤝
Wheelings and dealings
As founder and Chairman of Bharti Enterprises, serial entrepreneur Mittal has built up a diverse range of business interests. Telecoms is represented by flagship company Airtel India. Mittal is also a big player in the tower business. Both Bharti Infratel and Indus Towers, a JV with Vodafone Group, fall under the wing of Bharti Enterprises.
Other parts of the Mittal empire include insurance (Bharti AXA Life and Bharti AXA General), real estate (Bharti Reality and Bharti Land), and the manufacture and distribution of electronic and telecoms devices (Brightstar Telecommunications India). The Bharti Foundation was set up in 2000 as the philanthropic arm of the Group, and focuses on making "quality education" accessible to underprivileged children across rural India.
Mittal seems happy to keep his business interests a family affair. According to some reports, family members own around 27% of Bharti Enterprises. Some are entrepreneurs in their own right. His two sons, Kavin Mittal and Shravin Mittal, have each founded their own businesses. Son-in-law Sharan Pasricha has made a name for himself in the hospitality trade.
Helped by a $1,500 loan from his father, a Congress party politician from the Punjab, Mittal set up Bharti in 1976 as a maker of bicycle parts. After a short spell importing and distributing power generators, Mittal, helped by a tie-up with Siemens, started manufacturing electronic push-button phones, fax machines, and cordless phones in the early-1990s.
The business grew fast. In 1992, Mittal, in partnership with French conglomerate Vivendi, successfully bid for one of four mobile phone network licences auctioned in India. Bharti Cellular Limited was formed 1995 to offer services under the Airtel brand. It has been largely a story of expansion since, helped by an IPO of Bharti Infratel in 2012, which raised $760m.
Vodafone connection
Bharti Infratel (Airtel India's tower unit) and Vodafone each hold a 42% stake each in Indus Towers. Vodafone Idea, Vodafone's loss-making JV in India, holds a 11.15% stake.
For reasons not entirely clear, a proposed merger between Bharti Infratel and Indus Towers has been repeatedly delayed. The deal envisages the creation of the world's largest mobile infrastructure business outside of China, with a total of 163,000 towers.
In the mid-2000s, Vodafone held direct and indirect minority stakes in Bharti Airtel. These were subsequently sold.
Snapshot
Sunil Mittal is a fighter and relishes a challenge. Recalling his early business days in an interview with the Financial Times, when he was up against big business and trying to cut through government red tape, he took strength from what Mahatma Gandhi once said: "First, they ignore you, then they laugh at you, then they fight you, and then they lose".
Mittal said he kept this in mind as "established business houses, these large Indian titans, the Tatas, the Thapurs, the Modis, tried to squeeze out the small entrepreneurs". He added, clearly with some I-told-you-so pride, that "we assembled a world-class team and started building India's telecoms story".
There is also a restlessness about him. "We are not a company that likes to keep money in the bank", he said in the mid-2000s. An article in The Economist said that Mittal saw himself as part of a "new entrepreneurial class" in India, for whom "the kick of doing something transformational is bigger than the money". It helps explains Bharti Enterprises' wide range of interests and international partnerships.
Neither, it seems, has he lost his street-fighting instincts. When Chairman of the GSM Association, he told delegates at the 2017 edition of Mobile World Congress that he had "declared war" on excessive international roaming charges. His message was greeted with loud applause and hoots of approval.
Likely to say: "What about investing in other areas?"
Unlikely to say: "If you can't beat them, join them."
Troublemaker rating: 🤝 🤝 🤝 Tactical disputes


Ken has been writing about developments in the fixed and mobile markets for over twenty years. He has been a contributor to Market Mettle and TelcoTitans since 2015.