Vodafone partner's CFO argues that an IPO would command "premium valuation" in comparison with incumbent KPN.
Bracken casts Vodafone as "wonderful partner", and that the JV has done a "great job" in cutting costs and increasing revenue.
Talks enthusiastically about VodafoneZiggo as "national FMC champion".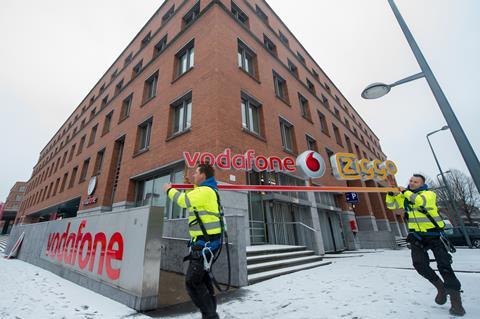 Charles Bracken, Chief Financial Officer (CFO) at Liberty Global, showered praise on the management team of VodafoneZiggo, its 50:50 joint venture (JV) with Vodafone in the Netherlands. "VodafoneZiggo has performed incredibly well, and shown revenue growth as well as cash flow growth, despite the challenges of the pandemic", he said.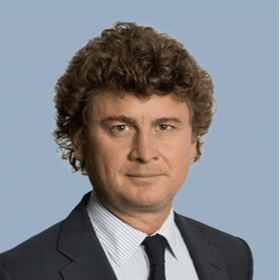 Bracken was speaking during a virtual UBS Global TMT Conference — transcribed by CQ FD Disclosure — and made no bones about his desire to list the Dutch JV.
The CFO, in language not out of place in a prospectus for an initial public offering (IPO), talked about VodafoneZiggo as a "very significant national champion" in fixed-mobile convergence (FMC). He went on to highlight that the key financial metrics of EBITDA, free cash flow, and turnover were all headed in the right direction (see table). "If it were listed", added the CFO, "[the JV] would obviously achieve a pretty premium valuation, particularly when benchmarked against KPN".
Bracken, warming to his valuation theme, said VodafoneZiggo was "over-indexing" the sector in terms of revenue growth, and ahead on its own cost-cutting plans. On announcing its financial results for the quarter ended 30 September 2020 (Q3 FY20), VodafoneZiggo said it was on track to realise €210m (£189m) in post-merger cost synergies by the end of the FY, which is twelve months ahead of schedule.
"We see [annual] free cash flow, which is around €400m, accelerating from here", maintained Bracken, while adding that VodafoneZiggo "continues to have opportunities to drive more cost out of the business".
Liberty Global, said Bracken, has four "national FMC champions", in: the UK (through the pending Virgin Media merger with Telefónica); Switzerland (via the combination of UPC Switzerland and Sunrise); Belgium (where Telenet is already listed); and VodafoneZiggo in the Netherlands. He called Telenet an "interesting template", and said Liberty Global was "driving towards" a Swiss-listed champion; a UK-listed champion; a Dutch-listed champion; and possibly even a Benelux-listed champion through a combination of Telenet and VodafoneZiggo. Liberty Global Chief Executive and Vice-Chairman Mike Fries previously acknowledged "compelling logic" to the idea of amalgamating the two businesses (Vodafonewatch, #187).
The only way is up? VodafoneZiggo key financials, 9M FY20
FY19
FY20
Change

Note: * Previously referred to as operating cash flow.

Source: VodafoneZiggo.

Revenue

€2,904.1m

€2,975.8m

2.5%

Consumer cable revenue

€1,508.7m

€1,563.6m

3.6%

Consumer mobile revenue

€633.6m

€646.3m

2.0%

Adjusted EBITDA *

€1,318.6m

€1,417.4m

7.5%

Adjusted EBITDA margin

45.4%

47.6%

2.2pp
Terms of IPO engagement
As explained in the Liberty Global FY19 Annual Report, each VodafoneZiggo shareholder has had the right to initiate an IPO since 31 December 2019. There is also the opportunity for the other shareholder to sell shares in the IPO on a pro rata basis. "Subject to certain exceptions", the shareholders agreement prohibits transfers of interests in the JV to third‑parties until 31 December 2020. After that, this limitation does not apply. Despite the apparent ability for each shareholder to go it alone in triggering an IPO, Bracken said he did not want to get "out of step" with Vodafone, which he described as a "wonderful partner".

Ken has been writing about developments in the fixed and mobile markets for over twenty years. He has been a contributor to TelcoTitans since 2015.