Massive Google investment underscores both Jio's domination and its ambition to develop wide range of popular digital services.
Who's Who of foreign investors, which includes digital-savvy Facebook, now accounts for nearly a third of Jio Platform equity.
Vodafone's long-term outlook in India looks even more perilous than before, after earlier suggestions of its own Google link-up evaporate.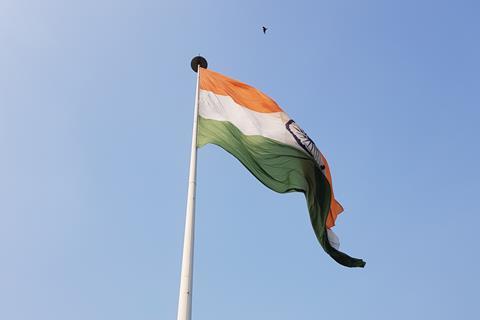 Reliance Jio, relative mobile market newcomer and nemesis to India's incumbents, revealed that Google had signed a binding agreement to invest INR 337.37bn (£3.6bn/€3.9bn) in Jio Platforms Ltd, a majority-owned subsidiary of parent conglomerate Reliance Industries, in return for a 7.73% stake.
It is hard not to conclude that this is another digital knife twisted into Vodafone Idea (VfI), the British Group's loss-making joint venture (JV) in India.
In parallel to the investment, Jio Platforms and Google entered into a commercial agreement to jointly develop an "entry-level affordable smartphone", which includes "optimisations" to the Android operating system and Play Store.
Sundar Pichai, Chief Executive of Alphabet, Google's owner, talked enthusiastically of a Jio collaboration that "will focus on increasing access for hundreds of millions of Indians who don't currently own a smartphone while improving the mobile experience for all".
Mukesh Ambani, Chairman of Reliance Industries (and the richest Indian) referred again to constructing a Digital India, implying creation of India-specific services, perhaps echoing the way the Chinese market (rapidly) developed and localised. This threatens to pile even more pressure on VfI, which is struggling to attract customers as Jio ramps up its converged digital game.
VfI was already firmly on the backfoot as a pure mobile play, where it continues to suffer. According to the latest figures from the Telecommunications Regulatory Authority of India, VfI has now relinquished its subscriber leadership to Jio in all three of India's key 'Metro' licensing circles (Delhi, Mumbai, and Kolkata — Vodafonewatch, #86).
FDI magnet
Google's investment values Jio Platforms at INR 4.36tn (£46bn), and takes the amount of foreign direct investment (FDI) in the Indian firm — since Facebook made its move in April 2020 — up to INR 1.5tn.
Other high-profile FDI investors, which now account for closing on a third of Jio Platform's equity, include General Atlantic, Intel, Qualcomm, KKR, Silver Lake, and Vista (see table).
Selected FDI in Jio Platforms
Announcement
Investor
Investment
Stake
Notes
Note: Jio Platforms has attracted 13 foreign investors since April 2020, raising £15.8bn in exchange for around 33% equity.
Sources: Companies; Vodafonewatch.

July 2020

Google

£3.6bn

7.73%

Investment takes enormous chunk out of Google's $10bn investment fund for Asia.

Qualcomm Ventures

£77m

0.15%

Ambani highlights 5G collaboration.

Intel

£202m

0.39%

12.5%-premium over Facebook's deal.

June 2020

Saudi Arabia Public Investment Fund (PIF)

£1.2bn

2.32%

Sovereign wealth fund PIF expects investment to "generate significant long-term commercial returns for the benefit of Saudi Arabia's economy and our country's citizens".

May 2020

KKR

£1.2bn

2.32%

KKR's largest investment in Asia.

General Atlantic

£713m

1.34%

12.5%-premium over Facebook's deal.

Vista Equity Partners

£1.23bn

2.32%

Silver Lake

£611m

1.15%

April 2020

Facebook

£4.7bn (€5.3bn)

9.9%

Largest ever FDI for a minority stake in an Indian company. Reportedly values Jio Platforms at $58bn.
It's a digital life
Ominously for Vfi and fellow incumbent Bharti Airtel, Jio is already building up a diverse portfolio of digital services, which includes:
Music streaming (JioSaavn).
On-demand television (JioTV).
Payments (JioMoney).
Upcoming videoconferencing (JioMeet).
Facebook, which owns the WhatsApp messaging platform with about 400 million active users in India, added significantly to Jio's digital arsenal. "Few companies have the potential to transform a country's digital ecosystem in the way that Jio Platforms is doing in India, and potentially worldwide", claimed Henry Kravis, co-Chief Executive of fellow new investor KKR, a private equity firm.
Facebook seems particularly keen to tap into India's approximate 60 million small businesses with digital transformation-type services, as well as to develop consumer e-commerce. Days after announcing its investment in Jio Platforms, Facebook teamed up with JioMart, an online grocery service JV between Jio Platforms and Reliance Retail, and started testing an ordering system on WhatsApp.
Neither will it escape the incumbents' notice of WhatsApp's potential as a marketing channel for Jio, enticing VfI and fellow-major Airtel's customers with products and discounts.